Strawberry And Coconut Ice Lollies
---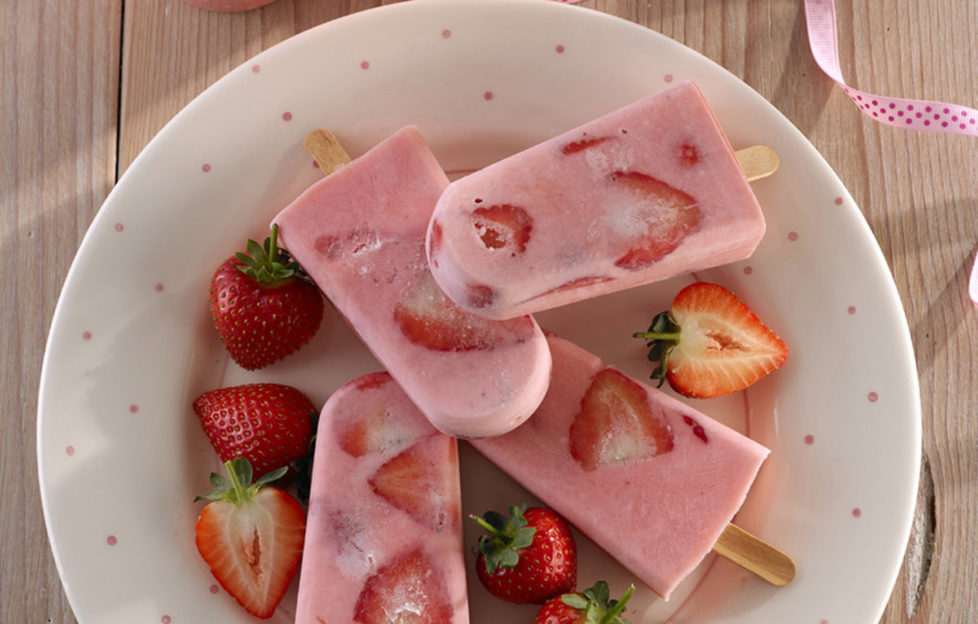 We're finally getting the weather we need to break out the ice lollies!
This sweet and refreshing option is perfect for cooling down in the garden . . . or even as an evening treat!
Method:
Using a blender or food processor, purée 200 g (7 oz) of the strawberries with the icing sugar. Remove, then sieve to remove the seeds.
In a large jug, mix the strawberry purée with the coconut yoghurt. Fill 8 ice-lolly moulds with the mixture (but not quite to the top).
Slice the remaining strawberries and divide these between the moulds, pushing them down carefully so they are evenly distributed throughout the lolly.
Push in the lolly sticks and freeze for at least four hours, or until frozen solid.
When ready to eat, warm the moulds with your hands or briefly under warm water to release the lollies.
If these ice lollies appeal to your sweet tooth, we have plenty of dessert recipes in our magazine or on our cookery pages every week. Why not try this banana and coffee loaf or delicious cranachan cream for example?
And if you're looking for other ways to enjoy the sunny weather, look no further! Here are some of our recommendations.