Fiction Sneak Peek: August 3, 2019 issue
---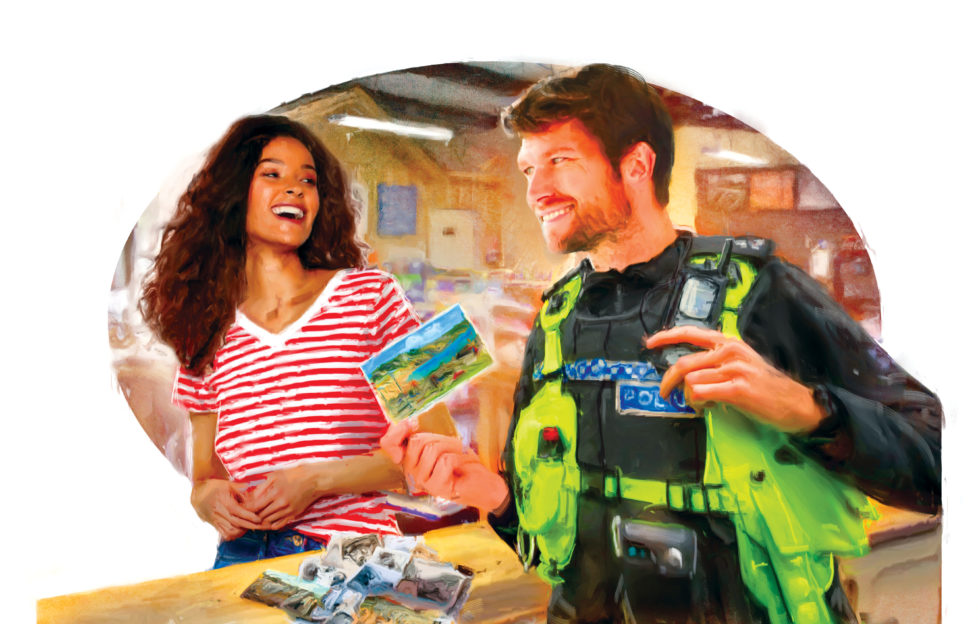 Illustration by Martin Baines.
Join Fiction Ed Shirley for a sneak peek of this week's short stories, series and serials — including a brand new one!
Jethro is back and investigating a murder in "On The Case", another crime mystery by Richard Bonsall, which opens our issue this week.
In "At Carnival Time" by Alice Elliott, the colourful festivities bring a little touch of magic to Stella's home town….Illustrated by Kirk Houston.
Did you dream of having a doll's house when you were young? Elaine does, in "The Doll's House" by Della Galton. But does her dream ever come true?
Problems with a mother-in-law are a common theme in stories, sitcoms, jokes – but how about when the problem is the father-in-law? "Building Connections" is by Katie Ashmore, illustrated by Kirk Houston.
A girl in a painting – who could she be? The answer surprises Dawn in "Portrait In The Park" by Wendy Janes, illustrated by Helen Welsh. Wendy chats with Lucy as our Writer of the Week.
Forty years married and never an anniversary missed, and Len always seems to find just the right gift. But what about this year? "Year After Year" is by Glenda Young.
Pauline doesn't want to believe the fortune-teller's words, but what if they turn out to be true? That's "In The Cards" by Donald Lightwood, a story set in the 1940s and illustrated by Mandy Dixon.
Series
If you thought Max was a cynic, you might find you have to think again as you read "Hold The Front Page" by Eirin Thompson.
In "Riverside", our unmissable weekly soap by Glenda Young, we left Mike and George trapped in the cellar….
Serials
A new serial begins this week. "Where The Musk Mallow Grows" is a charming traditional family drama by Pamela Ormondroyd, set in a 1930s village where the Coulsons find newcomers aren't always welcome… Illustration by Helen Welsh.
In "The Call Of the City" by Katharine Swartz, Grace has landed in New York, which is very exciting, but what about the folks back home? Illustration by Sailesh Thakrar.
Has this sneak peek encouraged you to take out a "Friend" subscription now?