Enjoy A Coastal Walk This National Marine Week
---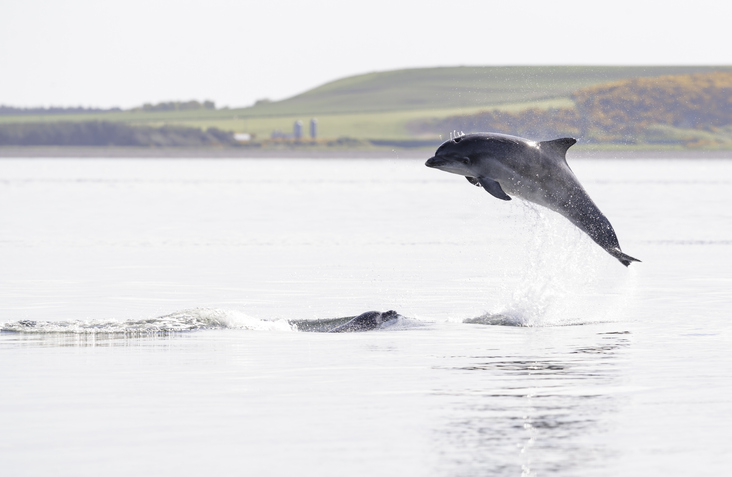 All photos iStock.
Not sure how to celebrate National Marine Week? Try a coastal walk — you never know what wildlife you might see!
Here, I share three of my favourite Scottish seaside daunders . . .
To Scurdie Ness
Distance: 2 miles
Time: Allow 2 hours
Start: William Street car park, Ferryden
Paths: Quiet streets then private traffic-free road
Footwear: Whatever's comfortable
Fitness: Easy level walking with benches along the way
Places to eat: Plenty places to choose from at Ferryden and Montrose
Approaching the town of Montrose from the south, we cross the River South Esk at the edge of the vast 1,850 acre Montrose Basin.
Between autumn and early spring its mudflats welcome countless thousands of migrating birds, including a staggering tenth of the world's population of pink-footed geese.
Before this bridge was built, and from as much as 1,000 years ago, the river was crossed by a ferry. As a reminder, on the south side of the river we find the old fishing village of Ferryden.
It's here that a fine short walk sets out above the river estuary leading to the Scurdie Ness, with its 128-feet-tall lighthouse.
This is an easy, relatively level walk of around a mile in either direction. It winds along a surfaced track with no traffic.
Gulls and oystercatchers you'll see aplenty. Off the Ness, you'll possibly spot some cormorants, too.
Occasionally you might be fortunate enough to see seals, and even a bottlenose dolphin.
This is a fine bracing walk for any time of the year.
A Taste Of The Berwick Coast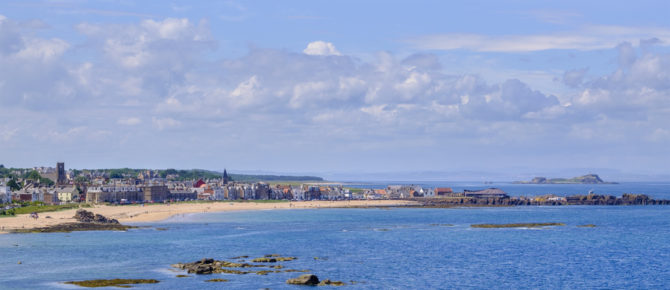 Distance: 3 miles one way
Time: Allow 2 hours plus time to explore Burnmouth and Eyemouth
Start: Burnmouth – way marker close to church
Paths: Easy to follow undulating foot track
Footwear: Preferably walking boots
Fitness: Easy coastal walking but take care next to the cliffs
Places to eat: Lots to choose from in Eyemouth
Less than three miles north of the border between Scotland and England sits the old fishing port of Burnmouth.
Near the church, high above Burnmouth harbour, a marker points the way to Eyemouth. Burnmouth was one of only three safe havens on the rocky coast between Dunbar and Berwick.
Before setting out on this coastal walk, it's worth going down the brae for a look round the harbour, with its creel boats.
The walk to Eyemouth clings close to the top of the cliffs, rising to a dizzy 300 feet high at Fancove Head. Closer to our feet are the wild flowers that grow in abundance by the track.
The track is easy to follow, and in three miles brings us to the port of Eyemouth.
Allow plenty time to explore a busy working harbour and maze of streets behind.
Then, to discover more about the coast, why not visit the Maritime Museum and enjoy a relaxing coffee, before heading back to Burnmouth either on foot or, if you've done enough walking for one day, by bus.
Balnakeil and Faraid Head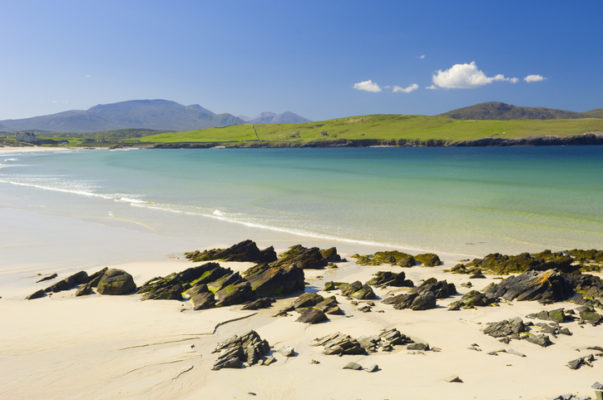 Distance: 4 miles (6 miles if start from Durness)
Time: Allow 2 to 3 hours
Start: Parking area beside Balnakeil Church 1 mile west of Durness
Paths: Sandy beach and rough grassland
Footwear: Walking boots
Fitness: Relatively easy walking
Places to eat: Cafés and hotels in Durness
A mile to the west of Durness, and not far from the most north-westerly point of the British mainland, is the bay of Balnakeil.
For two miles the peninsula that forms the eastern side of the bay reaches out into the Pentland Firth. Catch it on a sunny day and you'll never want to head for the crowded beaches of Spain or France again!
From the end of the road, beside the ruins of an early 17th-century church, the walk to Faraid Head at the tip of the peninsula begins not on a track, but along the wide sands of Balnakeil Bay.
Most of the way out to the Head is on sand, as beyond the beach we pass through some of the largest dunes in Britain. It's here that we join the old service road (often buried in sand) leading out to a 1950s MOD radar station.
Seven miles west as the crow flies (or seagulls in these parts) from the grassy headland, we look to lonely Cape Wrath lighthouse. Even the gulls abandon their wings and take to walking on a windy day out here!
This is one of these rare walks that can be as enjoyable on a stormy day as it is in sunshine.

From coastal walk to cruise ship luxury, read more about the "Friend" team's adventures in our website's Travel section.