The Great British Bake Off: Roaring Twenties Week
---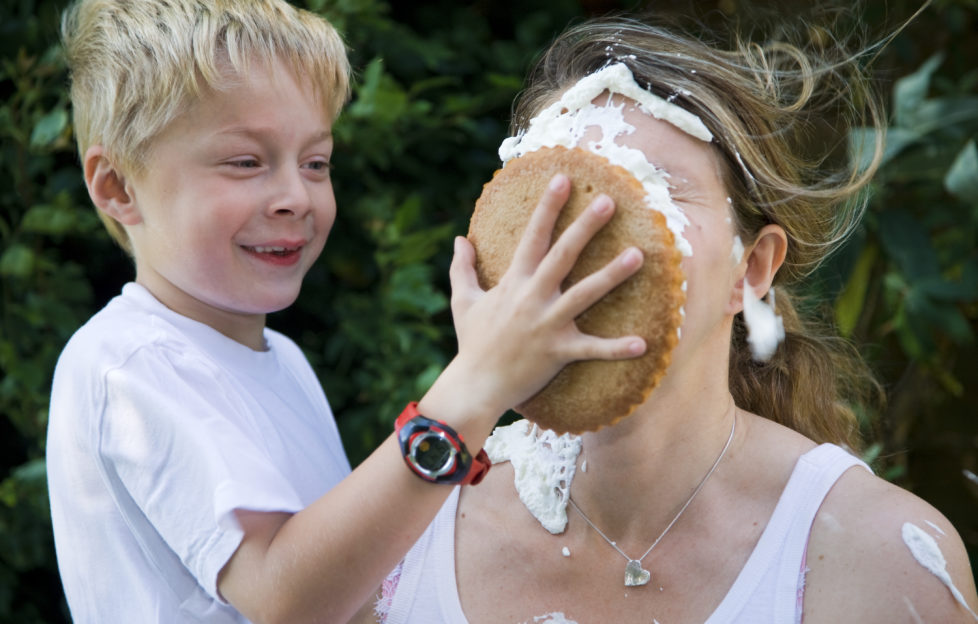 iStock.
After the trials and tribulations of "Dairy Week", the Great British Bake Off contestants could have been forgiven for thinking the somewhat-random "Roaring Twenties" Week would be safer ground.
But there's no such thing as a free pass this series (or, increasingly, a just result . . . but more on that later).
Custard pies were a thing in the Prohibition Era, the judges assured everyone, so that's what they would be pouring over for the Signature challenge.
Rosie took the bake to its logical conclusion, then, when she decided to comically chuck one of hers away, a la vintage "The Three Stooges".
"Not enough custard" and "too much pastry" were the main complaints from Prue and Paul. Except for when it came to Helena's absolutely spectacular sea monster pie, which apparently tasted less like a delicious treat and more like Dove Go Fresh.
David came out on top — and earned himself a Hollywood handshake.
It's not hard to see why:
David's 1920s inspired pies. Exquisite. #GBBO pic.twitter.com/qv3D5n7snC

— British Bake Off (@BritishBakeOff) September 24, 2019
Then came the technical
. . . and the tears.
I was convinced "Beignets and Sabayon" were a Euro-dance duo in the 1990s, but apparently they're some kind of pastry-and-dip combo.
As a complete baking novice, I was pleased this was the first time I'd never even heard of what the contestants were making.
But as a complete baking novice, I was also deeply worried that not one of them seemed to have heard of it either.
Cue a lot of confused looks, hopeful whisking, guesswork and prayer.
And Michael weeping uncontrollably at the state of his tiny choux.
While no one exactly Nailed It, Helena did just enough to win a Technical challenge for the first time.
The showstopper
Finally, our kitchen kings and queens had to cook up a Prohibition cocktail-inspired cake.
Pina Colada was definitely the bakers' choice, with four of the remaining nine going for a Caribbean flavour.
No word yet on whether any of them also like getting caught in the rain.
Rosie's effort was ultimately compared to a poorly decorated chocolate bar (I'd still eat it), while a re-composed Michael saw his cake win the "euphemism of the week" award when Paul described it as "unusual".
The result (A.K.A. the injustice)
Who was in trouble? Well, basically everyone apart from David.
Who could be Star Baker? Well, basically anyone apart from Rosie.
Good, that cleared everything up.
Ultimately, Steph took Star Baker for the second week running, and Rosie and Priya were eliminated.
. . .
Just kidding. That's absolutely what should have happened, judging by their respective poor performances.
But this is the series of shock results it seems.
Instead, Helena (who won the Technical challenge, no less) and Michelle, who's only real fault had been how many times she talked about Wales, were the ones shown the door.
The "Jedward nearly making  the final" air to proceedings did not go down well with Bake Off fans:
There's a lot of people very angry and stressed, quite rightly, at a lot of bad and scary things happening in the world at the moment.

My defence mechanism is to channel all of it into a safe space. Which is why I am still raging at last night's #GBBO2019 double elimination pic.twitter.com/jeEhzrkBsR

— Abbie Jones (@abbiejones86) September 25, 2019
Seriously disappointed by Bake Off. Great signature, 1st in the technical, I thought Helena was in the running for star baker. Instead she's sent home?! 2 weeks in a row now, feels like they're sending home the people they want to, rather than those that deserve it. #GBBO2019

— Joe Knows Nada (@JoeCacace) September 25, 2019
My cat's reaction to last night's travesty. #GBBO #GBBO2019 pic.twitter.com/OQQePO6vDr

— Magpie Fearne (@MagpieFearne) September 25, 2019
One thing's for sure, Great British Bake Off: if Henry goes next week, we riot.
The bakes
This week, the bakers tackled:
Custard pies. Just to avoid the slapstick connotations, we'd rather go with Angela's Tipsy Laird.
Beignets and Sabayon. Yeah, I got nothing . . .
A cocktail-themed cake. Why didn't anyone go for a Parma Violet Cocktail flavour? They definitely missed out!
For more on the Great British Bake Off 2019, click the tag below.
For more of our delicious recipes, click here.