Fiction Sneak Peek: November 9, 2019 issue
---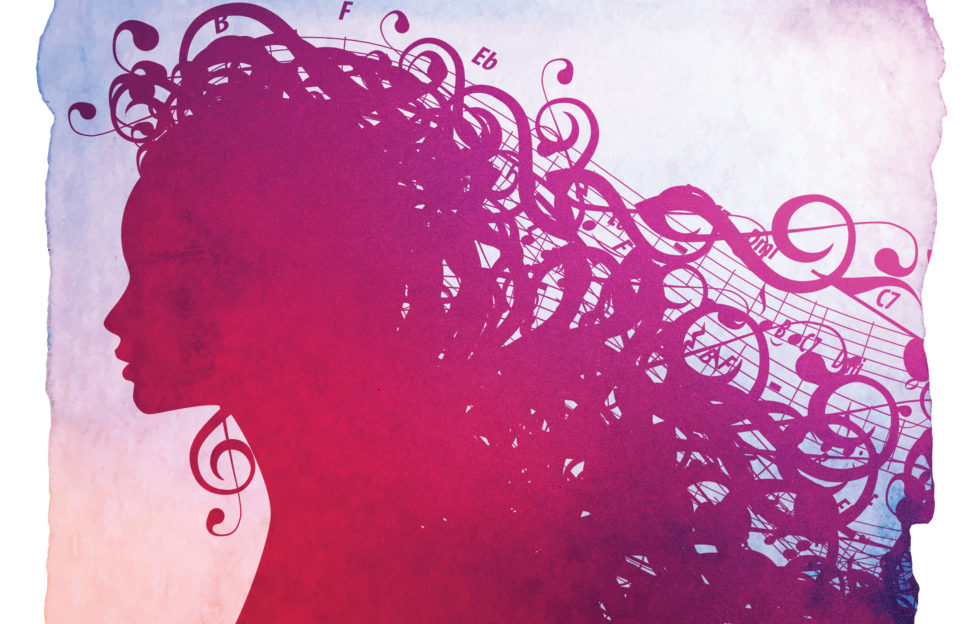 Illustration: iStock
Isn't this a stunning illustration to start off a sneak peek? It's for "Reuben's Muse" by Eirin Thompson, a beautiful story about a novelist and writer's block.
This, naturally, is a time of reflection for me, and this illustration is yet another symbol of how far "The People's Friend" has come in recent years.
It's not so long ago that our opening illustrations were all in traditional painted style, and always showed a young couple. But this is vibrant and modern and intriguing, and reflects the magazine we are today.
"A Busy Life" by Jacqui Cooper is about your typical mum, running around after everyone else and never quite getting any time for herself. Illustrated by Sailesh Thakrar.
Boulogne, 1920 is the setting for Alison Carter's unusual story "Candlelit Vigil", about the Unknown Soldier en-route to Westminster Abbey . . .
Tanino and Melina return in Stefania Hartley's story "Hot Gossip", about how quickly a rumour can spread. And that's without social media! Illustration by Jim Dewar.
Another unusual story next, of a different type. It's "A Soft Place To Fall" by Julia Douglas. It's about being a trapeze artist, and when it might be time to come back to earth.
It was the Fiction Team's Alan who found the super-cute illustration.
Tara Westgate's story "What Mums Do" is about coping with teenage heartbreak. Oh, we've all been there . . . Illustration by Gerard Fay.
The final short story this week is another to mark Remembrance Day.
It's "Remember Them" by David Kippen, set in a small Australian community in 1942, as the telegram boy sets out on his bicycle. And David joins me as Writer of the Week.
Serials
Are you enjoying "The Mystery Of Merrin Moor" by Lynn Love? It started last week, and in the latest instalment the question arises: can a man be hanged when there is no body to be found? Illustration by David Young.
Lorna's pressing ahead with her plans for the community shop in "There's Always Tomorrow" by Mark Neilson. It's quite a risk . . . Illustration by Sailesh Thakrar.
Series
Jo's looking for advice in "Hold The Front Page" by Eirin Thompson, but who to ask?
I want to skip forward to next week's "Riverside" after reading this week's — what a cliff-hanger! You mustn't miss our weekly soap by Glenda Young.
If you've enjoyed this sneak peek, now's the time to take out a subscription. With Christmas just around the corner, it would also make the perfect gift!