Craft Preview: November 9 issue
---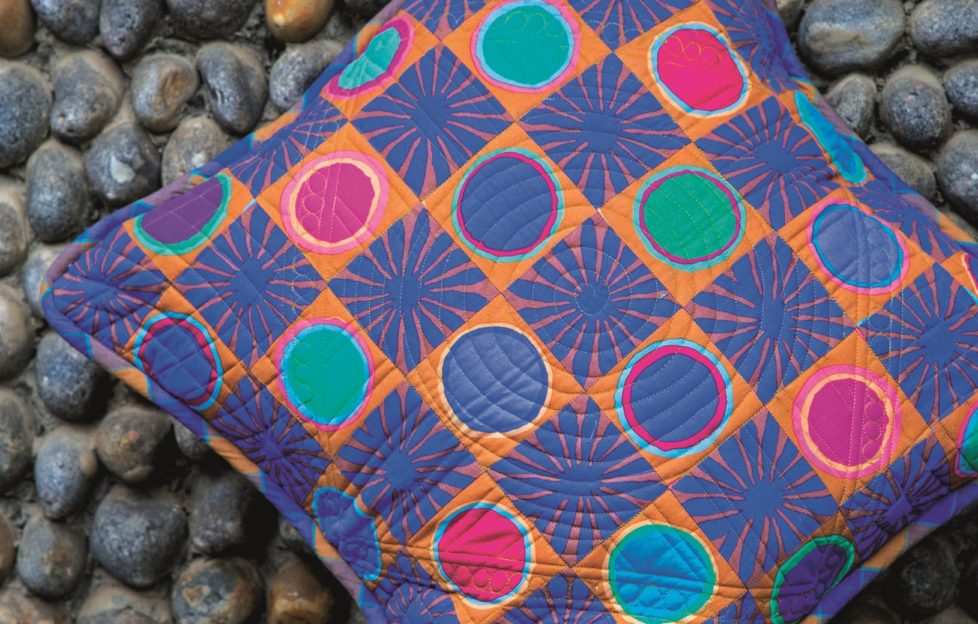 This week's craft preview offers a taste of Kaffe Fassett's quirky patchwork.
Renowned designer Kaffe Fassett has created the stunning patchwork cushion we are featuring this week. Taken from his book, "Kaffe Fassett's Sew Simple Quilts & Patchworks", it is the perfect introduction to patchwork.
The fabrics used are from the Kaffe Fassett Collective range and we include information on where to buy them.
To create our cushion you need to cut out individual motifs from your fabric using a technique called Fussy Cutting. We show you how to do this to get the best effect. Once your motifs are all pieced together, quilt in any way you fancy.
Finally, an envelope backing is added and then you can choose to bind or pipe your edges to complete the look.
If you enjoy making this cushion and fancy trying more of Kaffe Fassett's designs, you can buy the book at a special price and we include info on how to do this.
This cushion would look great in any home and can make a lovely gift.
We have lots more craft ideas for you to try!
Check out our Features Sneak Peak and Fiction Sneak Peak for 9 November to see what else you can look forward to in this week's issue.
If this craft preview has inspired you, we're sure you'll enjoy the fantastic projects available in every issue of "The People's Friend". 
Make sure not to miss a single one by subscribing here.