Book Review: "Cold" By Sir Ranulph Fiennes
---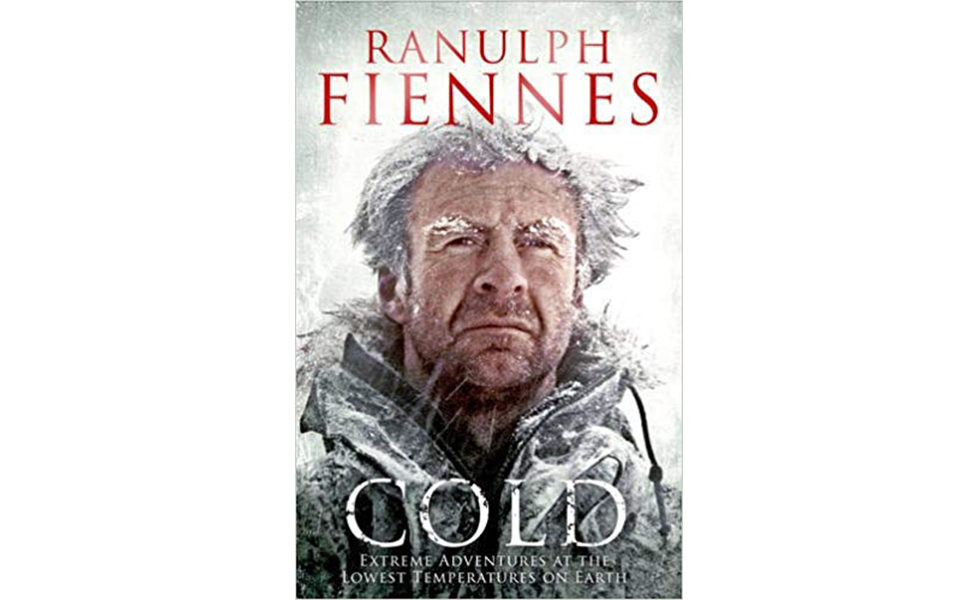 Photograph by Iain McDonald.
Sir Ranulph Fiennes may well be known as the world's greatest living explorer, but it should be noted that he's a very good writer, too.
To date he has published more than 20 books, including children's stories, travelogues, award-winning biography and fiction.
It's no surprise that it's the books about his adventures in far-flung, inhospitable places that stand out, though.
I picked up my copy of "Cold: Extreme Adventures At The Lowest Temperatures On Earth" from the man himself, when he visited DC Thomson to talk to the staff.
(He even signed it!)
Reading it on a recent holiday trip across Canada seemed appropriate. After all, it was cold. There was more snow there than I've seen in a long time in Scotland. 
That would put me in the correct mindset for the book, right?
Wrong.
Cold is a bit of an understatement
Having heard the author speak about his career, it's easy to appreciate his dry sense of humour. No more so is this sense of humour on display than in the title of his book.
"Cold" is a bit of an understatement.
There are only so many descriptions of snowfields and glaciers you can read before you become a little desensitised to it. 
"I get it," you might say. "It's cold. It snows a lot. What else?"
I think it was the passage where Sir Ranulph discusses his Transglobe Expedition team's cold weather training trip that really brought me back to reality.
In it, he describes how he and his companions were forced to take Valium tablets in order to be able to sleep, the pain from their uncontrollable shivering was so great.
A combination of that shivering and sweating in their sleeping bags would see the polar adventurers lose more than 1,000 calories every night.
And this was just their training trip — the actual expedition would prove to be much more difficult.
A testament to human character
Part of the purpose of this trip, Sir Ranulph says, was to pick the best "land" team members to help accomplish his goal of circumnavigating the globe by its polar axis.
The team proved to be an interesting bunch. From hundreds of applicants, the final crew was whittled down to an interesting few: Charlie Burton, a former soldier found working behind the bar in a local pub, and Oliver Shepard, a former soldier . . . working selling beer for a brewery.
He was certainly a good judge of character!
In fact, the book is a testament to human character; to endurance, resourcefulness, bravery, ambition. Hubris, even (my most common expletive while reading was "Why would you do this to yourself?!)
And it stands in defiance of those who worry that modern technology may have taken all the adventure out of adventuring. Let me reassure you: swashbuckling is very much still alive in the dark, dangerous places of the world.
It's a breathless, uncomfortable, terrifying, uplifting read — and one which you won't be able to put down.
For more book reviews from the team, click here.
For more on Sir Ranulph Fiennes and his achievements, click here.