Hand Of Friendship: Book Bus Update
---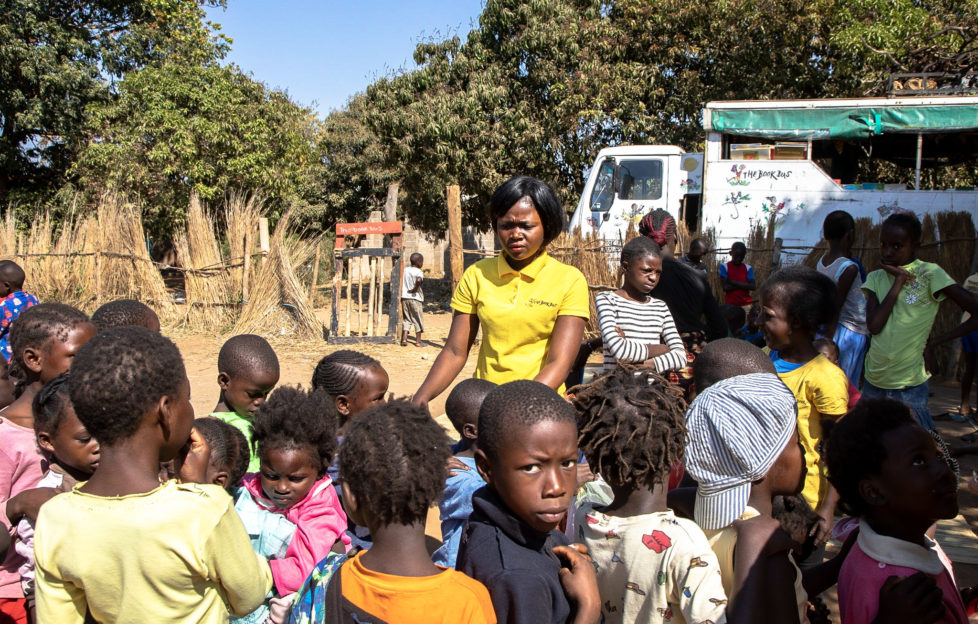 Photograph by Adam Dickens.
David Gordon is the CEO of Book Bus.
Here, he brings us up to date on the fantastic work "Friend" readers have helped to continue . . .
---
Since the publication of the Book Bus story in the summer issues of the "Friend", over 25 readers have adopted a Book Bus and many others have donated generously in support of the charity.
Each bus carries hundreds of books and a crew of reading volunteers who bring the joy of reading to children in the most disadvantaged communities.
Your generous contributions have helped our volunteers maintain the Book Bus community reading programme in the city of Kitwe in Zambia.
To illustrate how valuable this support has been, I'd like to share the story of a young mother from the city.
Agnes Mwelwa is a single parent living in Buchi, an impoverished township in Kitwe.
Her life is full of daily challenges and she struggles to make ends meet. But her deepest worry is her son, Paul, who has grown up in an area infested by gang culture.
When we first arrived in Buchi, our reading mentors and storytellers had to compete with tales of the gangs, school drop-outs and drug abuse.
With persistence and support from the local community the Book Bus eventually became a regular feature of life in the area. It has brought Agnes a glimmer of hope.
A whole new world of hope
She is much happier now that her son is attending our regular Book Clubs and enjoying reading in the company of volunteers whom Agnes sees as positive role models. She is also pleased that Paul's academic performance at school is improving.
His teacher mentioned that he is reading with more confidence and is no longer struggling as much with vowels and sounds as he did in the past.
Agnes is just one of the mothers in the community championing literacy by making sure that their children attend reading sessions with us.
The Book Bus volunteers are opening up a whole new world of hope to the children, who can now dream beyond their immediate surroundings.
Agnes's wish is that the Book Bus continues to visit Buchi to provide books and share the joy of reading with more children in the township.
---
For information on donating to the charity, click here or follow the tag below. 
For more information on our Hand Of Friendship campaign, click here.