Features Sneak Peek: March 7, 2020 Issue
---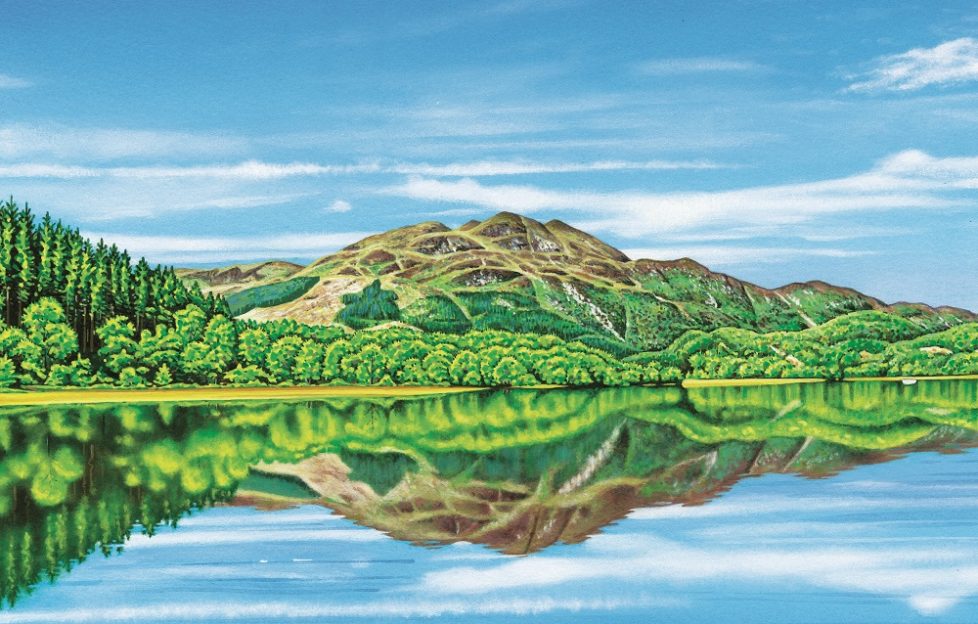 Illustration by DC Thomson Ltd.
We start this sneak peek with our cover feature: Willie Shand take a hike up Ben Venue in the Trossachs.
The name "Ben Venue" is Gaelic for "the miniature mountain", however Willie insists this is not to its detriment. Offering stunning views over Loch Katrine, Willie feels this hill is in fact among Scotland's finest.
Willie walks us through his journey up Ben Venue and also offers some insight into the significance of the surrounding lochs.
Meet Scotland's First Female Journalist
Jessie M. King was Scotland's first full-time female journalist and worked right here at "The Friend". Editing the "Wives & Daughters" column in the early 1900s under the pseudonym Janette, she was at the forefront of shaping "The Friend"s early women centred content.
Charlotte Lauder looks back at her career in this week's issue.
Why Women Read Fiction
Ahead of International Women's Day, we spoke to Helen Taylor about her book, "Why Women Read Fiction". Helen is an academic in both Literature and Women's Studies and has spent her professional life surrounded by predominantly female students and colleagues.
Helen looks at the unique relationship women have with books and why they are the primary readers of fiction.
The Travelling Minister
Alex Corlett chats to the Minister travelling around Scotland's Highlands in a campervan. Reverend Fiona Ogg works across several remote areas of the Scottish Highlands and so took the decision to make her ministry mobile.
Read all about Fiona's travelling ministry in this week's issue.
Easy Suppers
In this week's cookery we have several recipes for easy evening meals. We're anxious to try this Warm Radish, Halloumi, Potato and Cherry Tomato Salad with Mustard and Dill Dressing.
We also have a Mushroom Veggie Bolognese, Herby Root Veg Fries and more.
Elsewhere in this week's issue, learn how to choose an independent financial adviser, discover how to plant on a slope, look back on the life of Kirk Douglas and more.
If this sneak peek has left you wanting more, subscribe to our magazine at the DC Thomson Shop.