Features Sneak Peek: April 18, 2020 Issue
---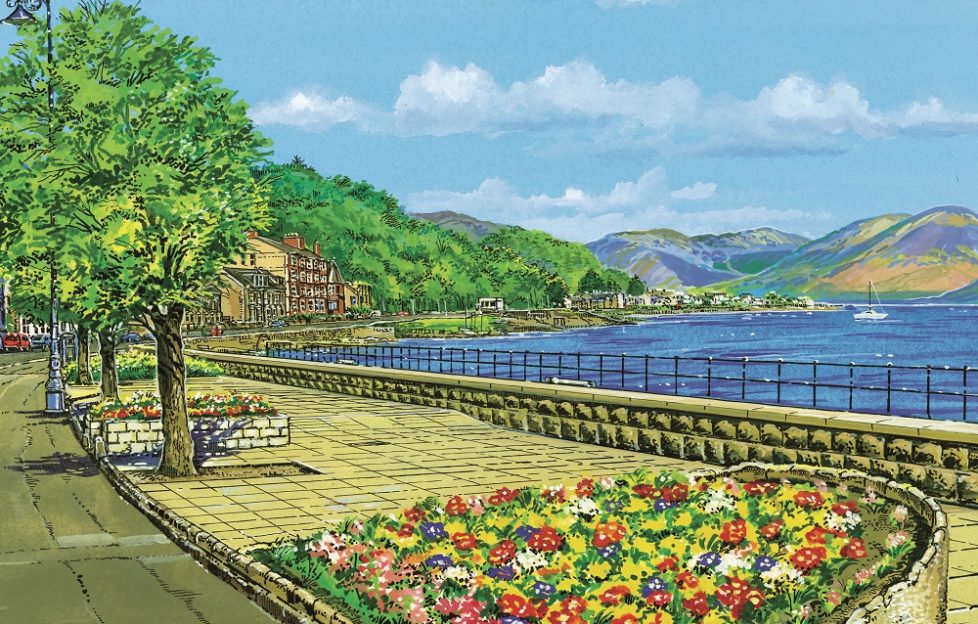 Illustration by DC Thomson Ltd.
Welcome to this week's Features Sneak Peek!
On our cover this week, Willie Shand has taken a trip to Rothesay. Rothesay has long been been a popular holiday destination for Scots, and certainly has an enduring charm.
Located on the Isle of Bute, the town can be accessed by two ferry routes: one leaving from the village of Wemyss Bay in Inverclyde, and one from Colintraive on the Cowal Penninsula in the Scottish Highlands.
The Isle of Bute is only 15 miles long, but it has plenty to offer. From sandy beaches and Rothesay Castle to what Willie has labelled as "the most impressive public toilets in the whole of Britain", it makes for a great visit!
Check out this week's issue to read all of Willie's tips for visiting the Isle of Bute.
Living for the moment
Gillian Harvey spoke to adventurer and author Rosie Swale-Pope about her fast-paced life.
At the age of seventy-three, Rosie has a long list of achievements.
These include sailing across the Atlantic and having spent five years running around the world to raise awareness for prostate cancer.
Paws On Plastic
We spoke to the woman who founded "Paws On Plastic", an initiative established to encourage people to combine their dog walks with picking up plastic.
Since Marion Montgomery got started in 2018, her movement has gained 13,195 members. And it's gaining more every day!
Read up on the plastic revolution in this week's issue.
Hope at the end of the rainbow
Dawn Geddes finds some positive news amongst the current coronavirus crisis.
She spoke to Alice Aske, who began encouraging children to display handmade rainbows in windows to lift people's spirits.
Dawn's article also tells us how the current teddy bear hunts and Clap For Carers initiatives began.
This will be sure to make you smile!
Baking inspiration
The current lockdown is causing us all to look for ways to busy ourselves at home. Baking is one way to pass the time, and ensure we are well stocked with treats!
This week's cookery features a selection of teatime treats for you to bake. We're adding making these Sweet Potato Chocolate Blondies to our "To-do" list!
We also have Zespri Green Kiwifruit and Banana Cake, Apricot and Nut Tiffin, and more.
Elsewhere in this week's issue: you can learn how wartime rationing could be a solution to modern food waste, we meet a woman raising awareness of breast cancer in her own unique way, and Alexandra Campbell has some advice for growing your own vegetables.
See you back here next week for another Sneak Peek!