Features Sneak Peek: May 23, 2020 Issue
---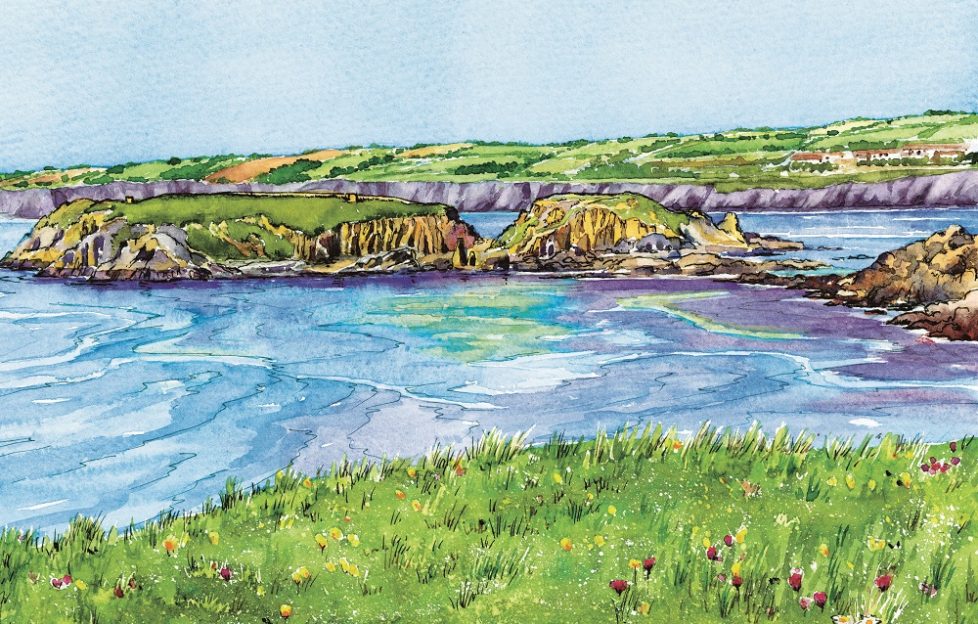 Illustration by DC Thomson Ltd.
It's time for this week's Features Sneak Peek! There's lots in store in our May 23 issue.
To start with, Simon Whaley made the journey to Caldey Island, just off Wales' Pembrokeshire Coast. The small but scenic island is home to the oldest Roman Catholic church in England and Wales still used for worship, and a Benedictine Monastery.
One of Britain's holy islands, the monastery is the heart and soul of the community on the island. While the monastery isn't open to the public, the accompanying Abbey Church welcomes visitors.
Simon concludes that this tranquil island is "definitely a different world". Read more in this week's issue.
A day at Tiggywinkles
Gillian Harvey tried her hand at nursing baby animals at Tiggywinkles wildlife hospital. Each year, the team at the hospital take on extra help during "baby season", when they can take in sixty to one hundred baby animals a day requiring critical care.
The hospital feeds and nurses the animals until they are strong enough to be released back into the wild. Read up on Gillian's experience in this week's issue.
80 Years of the Little Ships of Dunkirk
May 14 this year marked 80 years since the evacuation of Dunkirk, when 330,000 British troops were rescued from the French coastal town.
Every five years, the Association of Dunkirk Little Ships recreates the journey made in 1940 across the English Channel during the evacuation, sailing the same ships used 80 years ago.
The Association of Dunkirk Little Ships was formed as a way of remembering this nation-wide moment of solidarity during the war. Read more in this week's issue.
A tribute to Louisa Jordan
Scotland's newest hospital, erected in the Scottish Exhibition Centre in Glasgow, was opened to treat patients with COVID-19. The hospital was named after Louisa Jordan, but who was she?
Alex Corlett looks back on the life of the Scottish nurse born in 1878, who worked for the Scottish Women's Hospitals during WWI. 
Lockdown larder
If you're avoiding being out and about just now and need to make do with the food in your cupboards, this week's cookery is for you.
We have a selection of recipes made from staple ingredients, specially created by chef Catherine Devaney.
Our stomachs are rumbling thinking about this Store-cupboard Shepherd's Pie. We also have Banana and Almond Breakfast Muffins (move over, banana bread); Bean, Peppers and Toasted Corn Salad; and more.
Elsewhere in this week's issue: we have 7 easy ways to improve your confidence, nostalgic memories of the seaside, how to use tech to stay in touch, and much more.
If you can't get to the shops just now for your "Friend", subscribe now by clicking here. This will mean your "Friend" will come straight to your doorstep! 
You can also take out a digital subscription, meaning your issue will come straight to your computer, tablet or phone! And it's great value for money. Click here for more details.