Features Sneak Peek: May 30, 2020 Issue
---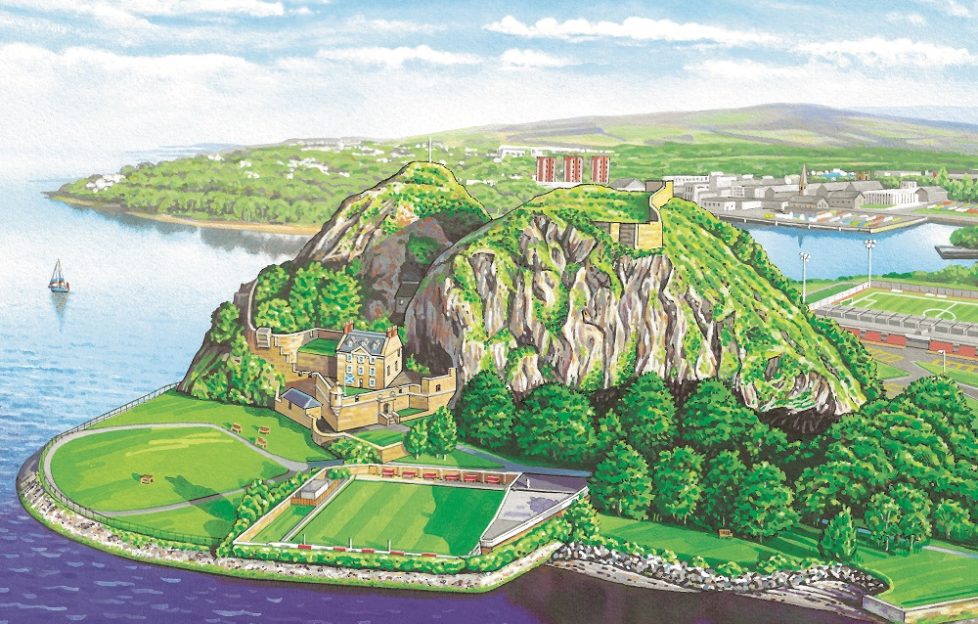 Illustration by DC Thomson Ltd.
Our May 30 issue hits the shelves tomorrow, and as usual it's bursting with great features!
Here's what you can look forward to . . .
On this week's cover, Willie Shand took an impromptu trip to Dumbarton Castle. Did you know the castle is the oldest stronghold in Scotland?
The castle is located on the volcanic basalt of Dumbarton Rock, overlooking the River Clyde. Willie walks us through the many, many tales surrounding this ancient stone.
Some say the rock is a work of the devil, formed in an attack on St Patrick, who many locals believe was born in the village of Old Kilpatrick in West Dunbartonshire.
The castle has certainly earned its reputation as the oldest stronghold in Scotland, having faced more than its fair share of attacks over the years. The castle's guns have been used to defend the castle as recently as 1941 — this time against German bombers during WWII.
Read more in this week's issue.
Octopus comfort
Margaret Mather chats to Norma Barker of Octopus For A Preemie UK. The charity, which originated in Denmark, came to the UK in 2016 and co-ordinates a network of volunteers who knit toy octopuses for premature babies.
While in incubators, premature babies often grab the tubes which surround them. The knitted octopuses provide them with both a distraction and comfort.
Wild about swimming
Ali Henderson meets the Wild Swimmers Of Fife, who divulge what it is they love so much about swimming in the great outdoors.
While it might take bravery to take a dip in the cold waters of lochs and the like, this can help with circulation and boost your mood. Read the stories of the swimmers in this week's issue.
Revisiting Brideshead
Seventy-five years on from the publication of Evelyn Waugh's "Brideshead Revisited", Dianne Boardman looks back at this iconic novel.
This lavish tale was originally published just as WWII was ending, providing an antidote to war-torn Britain. However Waugh re-published it in 1960 as he claimed he had become unhappy with the story in its original form.
Burger brilliance
In this week's cookery, we have a selection of mouth-watering burger recipes for you to try. We're planning on sampling the Bacon Peanut Butter Burgers.
We also have Veggie Slider Burgers with Horseradish Mayo, Bramley Apple Burgers with Mustard Mayo, and more.
Elsewhere in this week's issue: Dawn Geddes tells the story of female spy Virginia Hall, discover whether your dog watches TV, Simon Whaley meets the barbers saving lives, and more.
If you can't get to the shops just now for your "Friend", subscribe now by clicking here. This will mean your "Friend" will come straight to your doorstep! 
You can also take out a digital subscription, meaning your issue will come straight to your computer, tablet or phone! And it's great value for money. Click here for more details.