Out And About With . . . Digital Ed Iain
---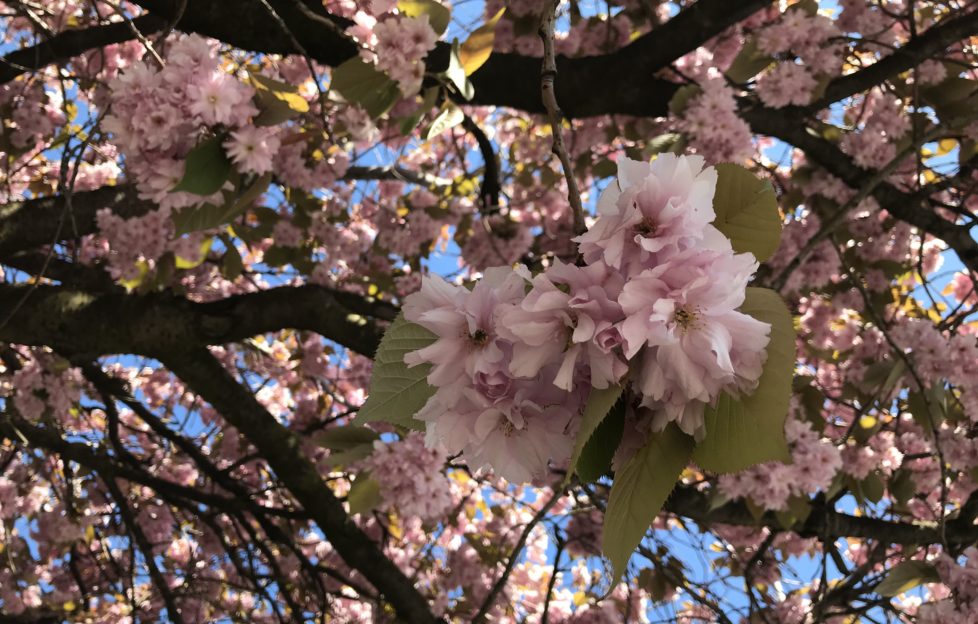 Photograph by Iain McDonald.
Thanks to the relaxing coronavirus restrictions, we're now allowed out and about a bit more (within reason)!
That's given me the chance to take a few nice walks in my local area. It may not be as picturesque as Abbie's backyard (or Yvonne's, or Tracey's for that matter . . .), but there's still plenty to see.
It helped that the sun was shining when I last went out. Unlike today!
It didn't take me long to find evidence of others making the most of the weather . . .
I presume they were playing one at a time, for the sake of social distancing!
Once I'm out of my little street, my walk takes me along a fairly arterial route between Dundee and Broughty Ferry.
Usually this road would be thick with cars — and the popular public park next to it thick with people. But with so many of us working from home right now, it's actually quite peaceful.
It means I can stop to take advantage of the view over to Fife (Angela has already given us a glimpse of what walking on that side of the river looks like).
It does look nice, if you'll pardon the oil rigs!
These monsters have been hauled up the Tay to be decommissioned. Great news for employment in the city, but not the best for those of us who live nearby.
There's never a night goes by without some noise from down there ⁠— usually some sort of tannoy announcement or klaxon. They definitely work on a different schedule to the rest of us.
A great deal calmer
Next door to the park, things are a great deal calmer.
These are the striking gates to Dundee's Eastern Cemetery, which first opened all the way back in 1863:
The walls of the cemetery (or as it was known in the 19th century, the "necropolis" — a much better word) run for the rest of my walk.
In spring/early summer, the old, gnarly trees that hang over them turn the pavement a wonderful pink colour.
This sight can brighten any day.
In fact, it's almost enough to make me forget I'm in the middle of a city.
Almost . . .
Sadly that vibe is immediately spoiled by the supermarket right next door. I won't bother sharing a picture of that.
Once you've seen one, you've seen them all!
To see where the rest of the "Friend" team have been out and about, click the tag below.
Or you can catch up on all our latest news on our blog, here.