Features Sneak Peek: June 13 2020 Issue
---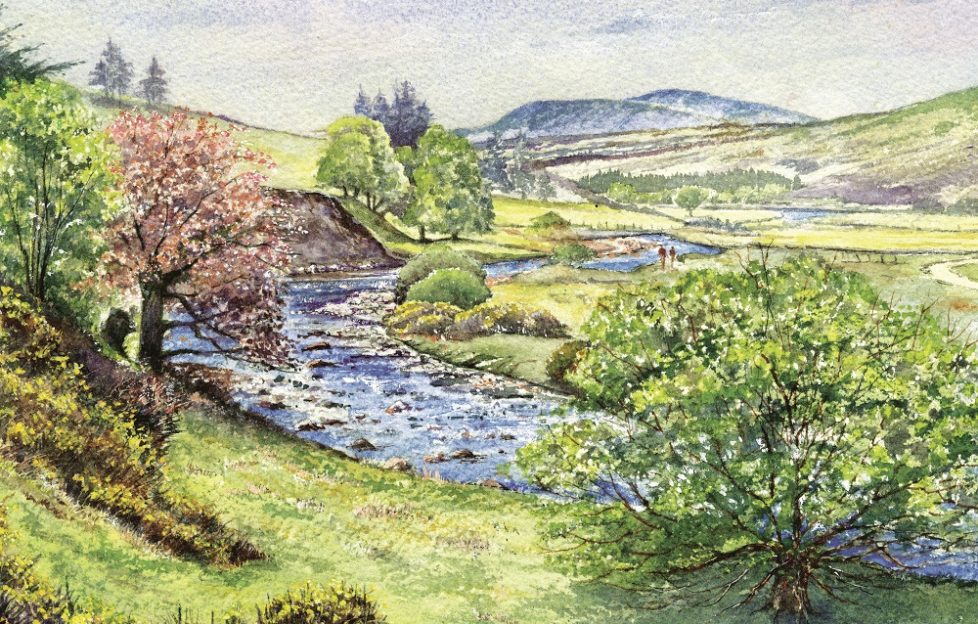 Illustration by DC Thomson Ltd.
It's that time of the week again! Our new issue hits the shelves tomorrow, and we're here with a sneak peek into its fantastic features.
On the cover of our June 13 issue, Willie Shand took a walk around the Angus Glens. Exploring Glen Damff, Willie reflects on how this came to provide the water supply to Dundee, home of the "Friend", in 1969.
Willie's journey around the waterside takes him through some charming country and into nearby woodland, where he becomes acquainted with the local wildlife. With picturesque views in every direction, this makes for a great day out.
Read more in this week's issue.
Helping our hedgehogs
Sadly, the UK's hedgehog population is currently on the decline. However Dawn Geddes has discovered a project which is seeking to help them thrive across the country.
"Hedgehog Street" is a project run by the People's Trust for Endangered Species and the British Hedgehog Preservation Society.
Hedgehog Street encourages people to take simple steps to welcome hedgehogs into their back gardens, allowing them to benefit from the resources available there.
Read more in this week's issue.
Craftivism
Gillian Harvey met with Shannon Downey, and learned about her unique vocation as a "craftivist".
Shannon took up cross-stitching in 2013, and now commits herself to completing unfinished craft projects. One of her biggest achievements to date is a sizeable quilt featuring a map of the U.S., which she discovered unfinished at an estate sale in 2017.
Shannon coordinated a network of volunteers to complete the quilt, and it now hangs proudly in the National Quilt Museum in Kentucky.
Behind the lens
Bill Gibb chatted to photographer Colin Prior about his 40 years taking pictures in the great outdoors.
Colin has travelled all over the world, capturing natural wonders under the sea and at the peaks of mountains.
He shared with Bill the lengths he will go to for the perfect shot.
Fabulous fish
Forget straight-forward fish and chips, in this week's cookery, we have a selection of fish recipes with a twist.
We can't wait to try this Baked Miso Cod. We also have Thai Mushroom Blend Fishcakes, Rocket and Salmon Puttanesca, and more.
Elsewhere in this week's issue: check out the wildlife which took over our streets in lockdown, get this month's book recommendations, meet inspirational motivational speaker Ben McBean, and much more.
If you can't get to the shops just now for your "Friend", subscribe now by clicking here. This will mean your "Friend" will come straight to your doorstep! 
You can also take out a digital subscription, meaning your issue will come straight to your computer, tablet or phone! And it's great value for money. Click here for more details.