Features Sneak Peek: June 27, 2020 Issue
---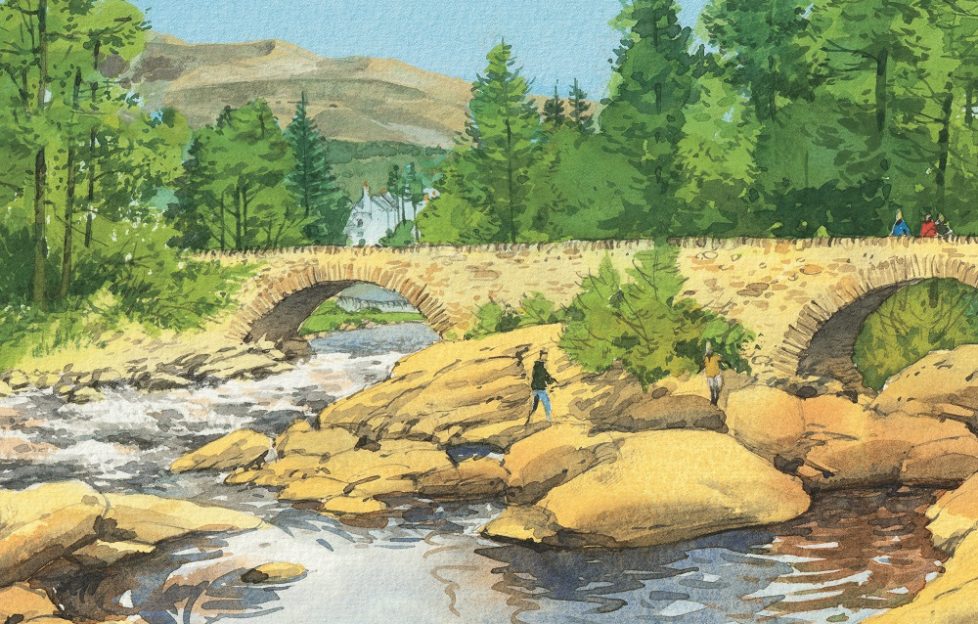 Illustration by DC Thomson Ltd.
Our June 27 issue hits the shelves tomorrow, and we have lots in store for you!
On our cover this week, Willie Shand has been exploring Glen Dochart. The picturesque Scottish glen runs from Crianlarich, through Loch Dochart and Loch Lubhair towards Killin.
Willie's trip to the heart of the Scottish Highlands provided wonderful views of both Ben More and Stob Binnein, two of the most popular Munros in the southern Highlands.
Willie's gander also saw him pass by the ruins of Dochart Castle, which allegedly once provided Robert the Bruce with shelter after a narrow escape from a rival clan.
Read up on the many stories which surround Glen Dochart and check out its stunning scenery in this week's issue.
Discover mindfulness
Our Yvonne spoke to mindfulness coach Cami Alexander about how we can find peace of mind every day.
Cami explains simple steps we can slot into our routines to catch a moment of calm in amongst our hectic surroundings. Read up on these simple steps in this week's issue.
The art of shorthand
Laura Cooke looks back on the evolution of shorthand, a time saving skill traditionally practised by both journalists and administrative assistants.
Some believe shorthand dates back to Ancient Greek times, however it has evolved greatly in more recent times.
While less people use shorthand today, many believe we should not allow it to die out.
A tribute to Land Girls
Ali Henderson met Cherish Watton, founder of the award-winning national archive of the British Women's Land Army.
Cherish shared an insight into the gruelling work of land-girls and why they were so vital to the economy in war time Britain.
Ali also recounts the fascinating tales of a few previous land-girls.
Read more in this week's issue.
Teatime treats
In this week's cookery, we have a selection of treats which make the perfect accompaniment to a cuppa.
We're excited about these Fudge Berry Chocolate Brownies! We also have Vegan Lemon Bars, Banana and Caramel Cupcakes and more.
Elsewhere in this week's issue, Ian Lloyd explores a much loved royal getaway, we meet Catherine Reed of Dementia Adventure, and more.
If you can't get to the shops just now for your "Friend", subscribe now by clicking here. This will mean your "Friend" will come straight to your doorstep! 
You can also take out a digital subscription, meaning your issue will come straight to your computer, tablet or phone! And it's great value for money. Click here for more details.