It's Not Rocket Science . . . Is it?
---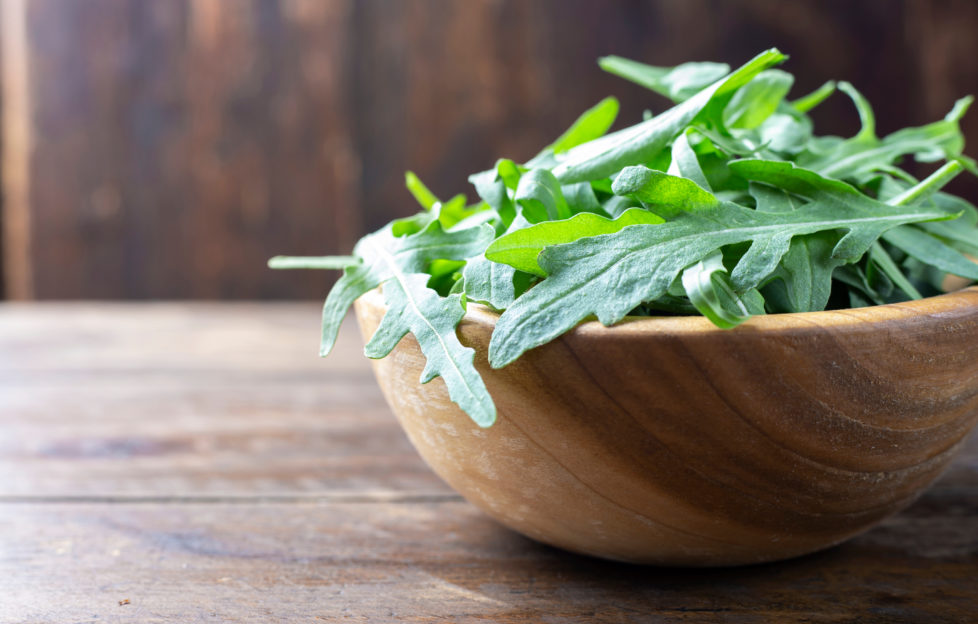 Shutterstock.
I love rocket* — it's tasty, and so good for you.
Packed with chlorophyll, vitamins C, E, B and K, it's a little nutritional powerhouse.
However, in the PF office the love for this member of the brassica family is not universal. In fact, some folks positively detest it, which seems inexplicable to me.
Here comes the science
But science does have an explanation for that.
It seems that our genes determine how sensitive we are to bitterness and hotness in food. People who are most sensitive to bitter foods generally don't like vegetables from the brassica family much.
A recent study also showed that an aversion to hotness strongly predicts a dislike for peppery rocket.
So if your genes give you superpowers to taste bitterness and hotness in food, maybe rocket isn't the best ingredient for your salads.
But there is another rocket mystery which takes a little more explaining . . .
What a difference a day makes
I recently noticed something strange.
Two bags of rocket in my fridge — from different supermarkets — bore different storage instructions.
Both had a use-by date, but one said the rocket had to be used within 24 hours of opening. The other said it could be kept for up to 48 hours.
There didn't seem to be any difference in the products other than that. What was going on?
I asked both supermarkets for comment, but although one of them was kind enough to reply, the response shed no light on the puzzle.
So I asked the Food Standards Agency, who provided food safety information for the food waste feature in our July 18 issue.
Safety first
As usual, they were really helpful, but in this specific instance were unable to say exactly how the brands concerned were applying the guidance, as that is a matter for their own advisers, based on robust scientific evidence on safety for the products concerned, and helped by guidance from official bodies, such as waste charity WRAP.
So I'm a little further forward, but still without a complete answer to my question of why one batch of rocket leaves apparently lasts for 48 hours in the fridge after opening, while the other expires after 24.
Luckily, that's unlikely ever to be a problem in my household! Then again, maybe it's time to consider growing my own . . .
In the meantime, fellow rocket fans might enjoy this recipe to use up their leaves on time!
For more from the team, read our blog here.
Browse Marion's delicious recipes by clicking here.
*or arugula for our American cousins.