Craft Preview: August 15, 2020 Issue
---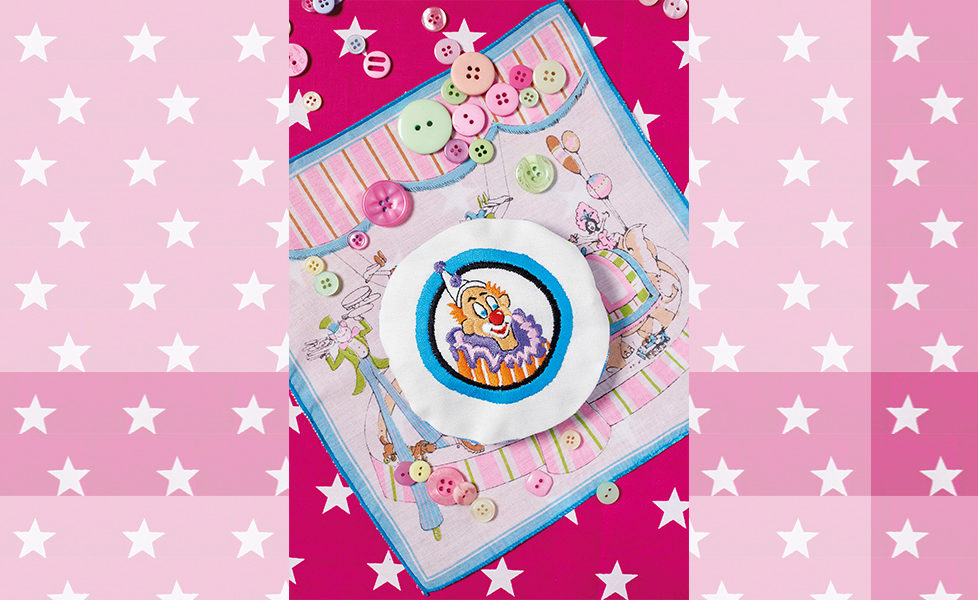 Photograph courtesy of GMC Publications.
We're clowning around in this week's craft preview, with a fun, circus-themed purse.
Follow our instructions and you will be able to embroider this purse in DMC six-stranded embroidery thread on a cotton or linen fabric.
There is a template to transfer on to your fabric, step-by-step instructions, stitch diagrams and full details on how to make the finished embroidery into a purse.
The purse uses long and short stitch, French knot, split stitch and satin stitch. You will use three strands throughout.
In addition to your white fabric, you will need some patterned fabric, a nylon zip, sewing thread, an embroidery needle and the usual sewing tools.
If you are a circus lover, take a look at GMC's "Circus Embroidery" by Susie Johns, the book this purse is taken from.
It is available from bookshops and the usual online outlets, priced £14.99.
Circus fans of all ages will love this colourful, fun purse which would also make a lovely personal gift.
Craft preview piqued your interest? Click here for more great craft content, including DIY face masks and colourful garden planters.
Or you can subscribe to "The People's Friend" here. That way you'll never miss another one of our great patterns and projects!
A digital subscription means you can download every issue straight to your laptop, tablet or phone. Try it today.