Features Sneak Peek: September 12, 2020 Issue
---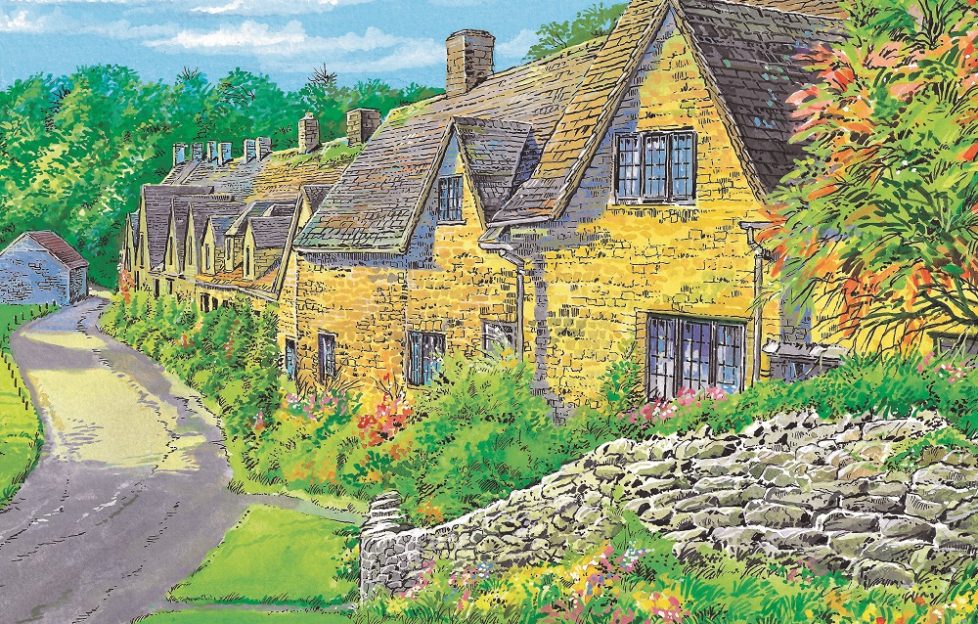 Illustration by DC Thomson Ltd.
It's time for our weekly Features Sneak Peek! This week's issue starts in the Cotswolds, in what is claimed to be the most beautiful village in England: Bibury.
Pat Coulter took a stroll through picture-perfect scenes of quaint cottages, green fields and country lanes. In fact, one street of cottages in Bibury, known as Arlington Row, is so picturesque it features on the inside cover of British passports.
Arlington Row has been in high demand through the years. In 1912, Henry Ford (of Ford cars) attempted to have the cottages dismantled and rebuilt in his home town of Dearborn in Michigan. Fortunately this proposition was rejected!
Learn more about breathtaking Bibury in this week's cover feature.
The Booker Prize
In the run up to this year's Booker Prize shortlist, Dawn Geddes looks at the history of the award and the favourites to win the prize in 2020.
One of the world's most prestigious literary awards, this year's winner will be decided by Margaret Busby, Lee Child, Lemn Sissay, Sameer Rahim and Emily Wilson.
Read more in this week's issue.
Tune into nature
We spoke to wildlife sound recordist Gary Moore about tuning into nature during lockdown.
Gary has been a wildlife sound recordist for 25 years, having worked with the BBC and travelled all over the world.
He is an expert in birdsong. Give him a listen!
The "Friend" on tour
We have something special in store for you this autumn! The "Friend" is going on tour across Great Britain in a yarn-bombed bus.
Our "Close Knit Friends" campaign will see our bus travel to towns across the country, handing out free magazines to those near and far.
In this week's issue, we introduce you to Emma Leith, our yarn bomb expert! 
Midweek medley
In this week's cookery, we have easy-to-make recipes for when you're in a hurry.
We're trying out this Cheat's Carbonara with Pancetta and Mushrooms this week!
We also have Mushroom, Chicken and Tarragon Pot Pie, Pukka Bubble and Squeak Sweet Potato Skins, and more.
Elsewhere in this week's issue: discover seven easy ways to improve your social life, check out our book recommendations for the month, meet the man who rowed across the Atlantic in just 50 days, and much more.
If you can't get to the shops just now for your "Friend", subscribe now by clicking here. This will mean your "Friend" will come straight to your doorstep! 
You can also take out a digital subscription, meaning your issue will come straight to your computer, tablet or phone! And it's great value for money. Click here for more details.