Craft Preview: September 19, 2020 Issue
---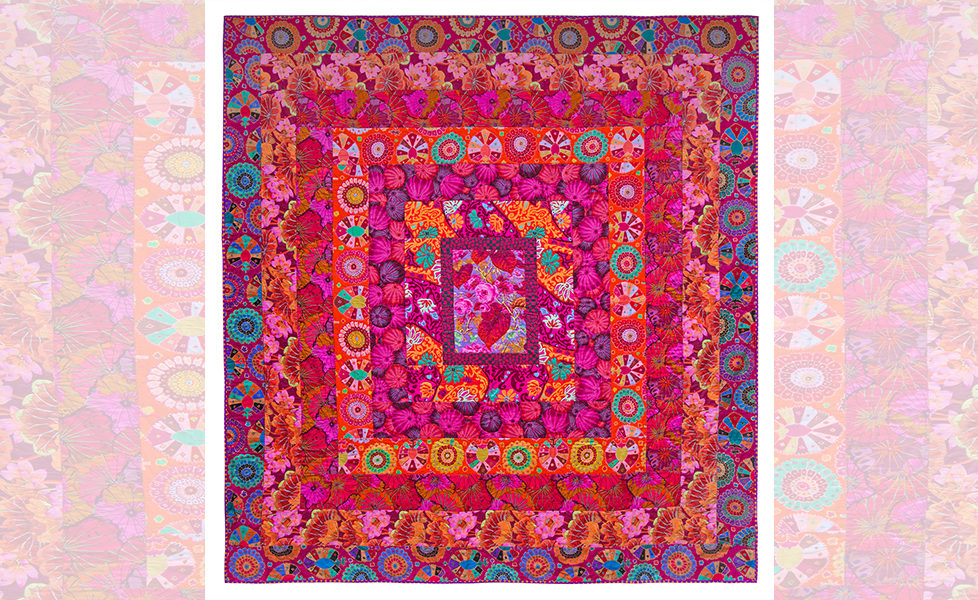 Image courtesy of GMC Publications.
We have a real treat for you in this week's craft preview, from the renowned Kaffe Fassett.
It's a must for our quilters out there! 
As he writes: "All the reds in our fabric collection are great for this easy-to-make quilt. And it is a good way to use large-scale prints."
If you prefer to use another colour combination, there are other fabric choices available in the range.
If you would like to view the fabrics or order direct, visit www.ladysewandsew.co.uk.
We take you through all the stages of creating this quilt with step-by-step instructions, including how to add the binding.
Our Assembly Diagram shows how to build up from the centre panel, adding each border in turn.
The finished quilt will measure around 88 ins x 93 ins.
This quilt is taken fron Kaffe's new book, "Quilts in Burano" published by Taunton, RRP £25, It is available online and from all good bookshops.
If you are looking for a large project for autumn, this is the perfect choice.
---
Craft preview piqued your interest? Click here for more great craft content, including DIY face masks and colourful garden planters.
Or you can subscribe to "The People's Friend" here. That way you'll never miss another one of our great patterns and projects!
A digital subscription means you can download every issue straight to your laptop, tablet or phone. Try it today.