Features Sneak Peek: September 26, 2020 Issue
---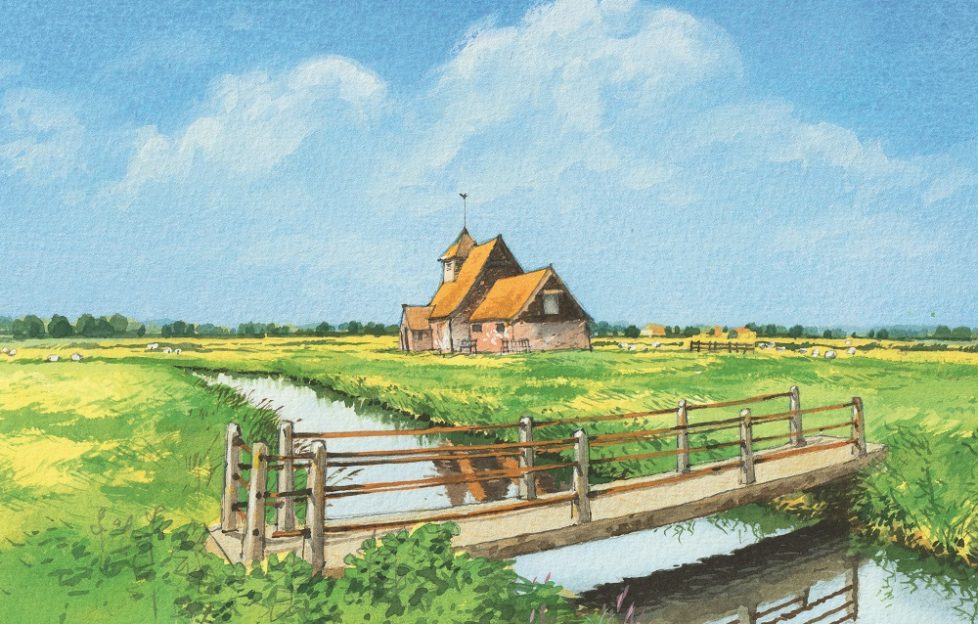 Illustration by DC Thomson Ltd.
It's nearly new issue day!
Our September 26 issue hits the shelves tomorrow, and we're here with a sneak peek into all the great features you can look out for.
Can you believe it's been 50 years since the release of the much loved film, "The Railway Children"? The timeless classic featuring Bobbie, Peter and Phyllis — whose family is uprooted and moved to the Yorkshire countryside — is as enjoyable today as 50 years ago.
On this week's cover, Pat Coulter explores the home of "The Railway Children" author Edith Nesbit in Romney Marsh. Pat even catches sight of a steam train!
Romney Marsh is so unique, it is often known as "the fifth continent". Pat checks out the diverse landscape, including local cottages, beaches, and plenty of sheep!
Read up on Pat's adventures in Romney Marsh in this week's issue.
80 years of Puffin
In celebration of the 80th anniversary of Puffin Books, we looked back at the history of the publisher and spoke to up and coming author/illustrator duo Nathan Bryon and Dapo Adeola.
From  its first books released in the midst of war in 1940, to contemporary releases such as Nathan and Dapo's latest book, "Clean Up!", Puffin have come a long way.
Read more in this week's issue.
Little Troopers
Gillian Harvey spoke to Louise Fetigan, founder of the Little Troopers charity.
The charity provides support for children of military families to help them cope with the absence of their frequently deployed parents.
With Louise and her husband both being in the military, they saw first-hand how the lifestyle disrupted their own daughter's life.
Read more in this week's issue.
Inspiring Lives
We spoke to the inspiring Kieran Sandwell, who walked 5,000 miles around Britain's coastline after a heart transplant.
Kieran has suffered from heart problems his whole life, and took on the challenge to raise money for the British Heart Foundation.
Despite falling ill several times, Kieran completed his trek and even found love along the way.
Beans and peas
In this week's cookery, we have a selection of tasty recipes featuring beans and peas, to help you easily get your five a day.
We're trying out this Chickpea Tikka Masala tonight . . . We also have Sweet Potato Lentil Stew, Boston Beans and Sausage Casserole, and much more.
Elsewhere in this week's issue: discover 6 good reasons to eat blackberries, learn all about leaf blowers, and much more.
---
If you can't get to the shops just now for your "Friend", subscribe now by clicking here. This will mean your "Friend" will come straight to your doorstep! 
You can also take out a digital subscription, meaning your issue will come straight to your computer, tablet or phone! And it's great value for money. Click here for more details.