Fiction Sneak Peek: October 24, 2020 Issue
---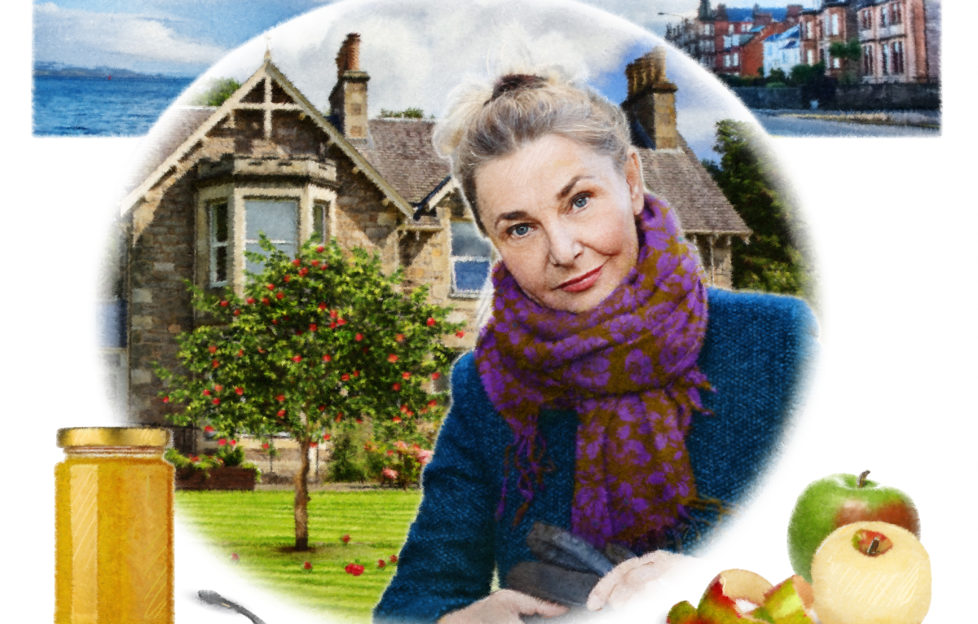 Illustration by Mandy Dixon.
Welcome to your sneak peek at a wonderful week of "Friend" reading.
We begin a brand new issue with a brand new author!
Debut author and Writer Of The Week Mairibeth MacMillan has penned our opening story, "Alan's Apples".
There are big changes afoot in Aileen's life. Why does everyone else find it so much easier to move on? Find out in this super story, with a lovely accompanying illustration by Mandy Dixon (above).
Our next story is "Pedal To The Metal", by Shona Partridge. Confident Poppy wants to drive. It is 1922, after all! With a fun period illustration by David Young.
Mhairi Grant's "Giving Back" is next. Book reviewer Nia gives everyone else confidence, but when it comes to herself — she has none! With a wonderfully warm illustration by Sarah Holliday.
Keira is found bunking off by a neighbour. But why isn't she in school? Find out in Teresa Ashby's poignant family story,  "Recipe For Success",  illustrated for us by Ruth Blair.
Frankie has always felt at odds with her father. Can her mum's cherished party dress brings them closer together? All will become clear in Gabrielle Mullarkey's touching short story, "A Piece Of History", illustrated by Helen Welsh.
In Val Bonsall's "Behind The Scenes", postcards bring two childhood friends together. With a thoughtful illustration by André Leonard.
"In This Together" is the story of a young couple who are watching the pennies. Can it help them grow stronger together? Our final story of the week is written by Gabrielle Mullarkey and illustrated by Martin Baines.
Serials
Marion has a plan in Part Two of Laura Tapper's "We Can Work It Out", but booking more classes is easier said than done. Our modern serial is illustrated by Ruth Blair.
Merope is a character, without a doubt, and Beatrice is grateful for her help in Part Four of Alison Carter's "The Journey From Jarrow". Our serial set at the time of the Jarrow March has super illustrations by Helen Welsh.
Series
Dan finds himself musing on the people who matter most to him, in Della Galton's "Paw And Order".
And the new darts team is in it to win it, in Glenda Young's weekly soap, "Riverside"!
---
If this sneak peek has left you wanting more, don't worry! Our new issue is in shops soon.
Did you know that subscribers receive their issues early? Click here for more information on subscribing to the "Friend" today. You'll never have to worry about missing another issue again!
Plus, if you're worried about potential delivery issues, we have a great digital subscription available. This way, you can download every issue straight to your phone, tablet or home computer.