Fiction Sneak Peek: November 7, 2020 Issue
---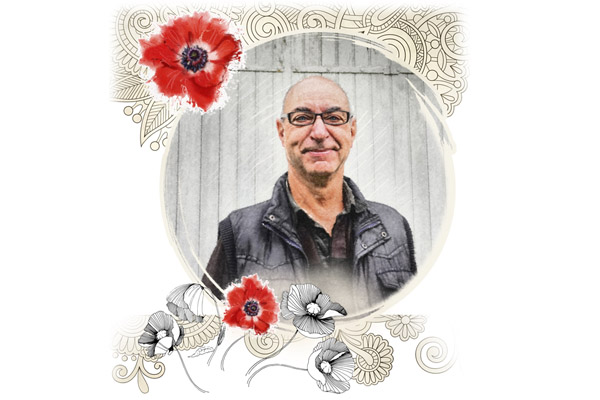 Illustration by Mandy Dixon.
Welcome to our sneak peek at a wonderful week of "Friend" reading!
Short stories
We start this week's issue with Alison Wassell's "Seeing It My Way". Singleton Ellie is happy the way she is. Best friend Angie, though, has other ideas! With an upbeat illustration from Jim Dewar.
Annie Harris's moving Remembrance story, "Hope Springs Eternal" is next. It's 1916, and farm worker Ralph decides to enlist. Fast-forward to 1920, and the unveiling of the Cenotaph . . . Sailesh Thakrar's sensitive illustration brings this story to life.
Our next story also has a Remembrance theme. When newly-retired Michael announces he's taking up a new hobby, it all seems very secretive . . . Find out why in "A New Ambition", by debut author and Writer of the Week, Anne Holmes. Lovingly illustrated by Mandy Dixon.
In Janet Mountford's "Care For All Things", Katie has made a friend in neighbour, Mrs Davis. That is, until Mrs Davis's grandson comes to stay! Warmly illustrated by Mandy Dixon.
It's 1989, and Rebecca is in Prague, a city her father had once explored. Find out if she can follow in his footsteps in Alison Carter's atmospheric "A Picture Of Prague".
One little girl doesn't understand why, if her dad's job is to mend everyone else's hearts in the hospital, he seems to have broken her mum's . . . Stefania Hartley's "A Fragile Heart" is just lovely. With uplifting artwork by Martin Baines.
Ten years married — so is it too late to inject a spot of romance into proceedings? Find out in Eirin Thompson's "Dressed To Impress", which is gently illustrated by Helen Welsh.
Serials
A really super serial starts today — "Bring Him Home", by Kate Finnemore. It's 1918, and the Great War is finally over. But there's still no news of one young man . . . wonderfully illustrated by Philip Crabb.
In the final part of Laura Tapper's "We Can Work It Out", will Joyce's plan for reconciliation be a success? With illustrations by Ruth Blair. Look out for a brand new serial next week.
Series
In Della Galton's "Paw and Order", Dan and Sheila's date isn't as make-believe as they'd imagined . . .
And in Glenda Young's "Riverside", can Ruby finally get Jim to listen?
---
If this sneak peek has left you wanting more, don't worry! Our new issue is in shops soon.
Did you know that subscribers receive their issues early? Click here for more information on subscribing to the "Friend" today. You'll never have to worry about missing another issue again!
Plus, if you're worried about potential delivery issues, we have a great digital subscription available. This way, you can download every issue straight to your phone, tablet or home computer.