Fiction Sneak Peek: February 6, 2021 Issue
---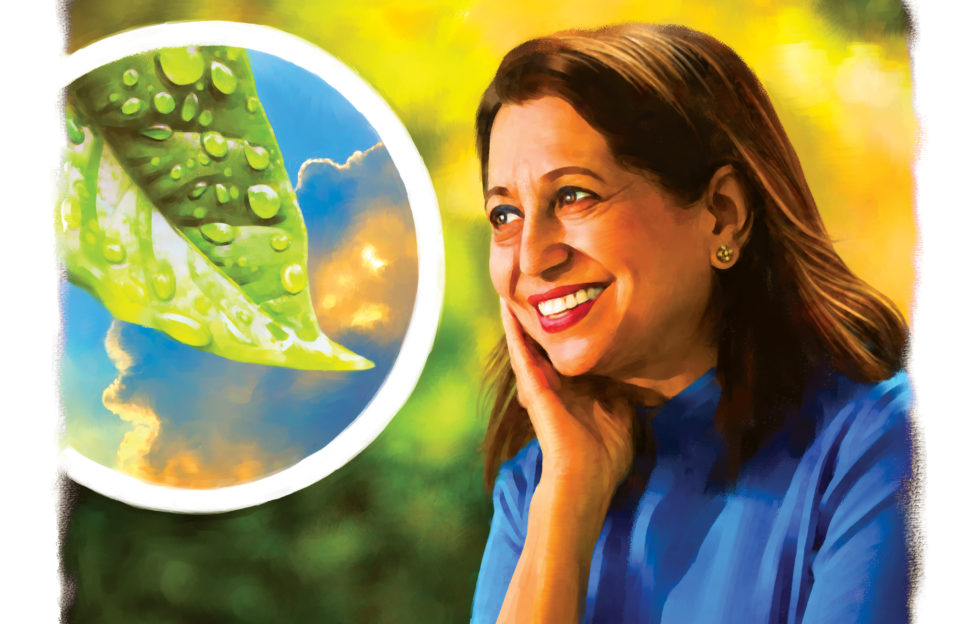 Illustration by Kirk Houston.
Our first February issue will be on sale tomorrow, Wednesday 3rd. Here's a sneak peek at the fiction you'll find inside.
Naomi's birthday is in February, and everywhere she looks, she's reminded of how grey the month appears to be. But a surprise gift helps her see vibrancy all around. "The Colours Of February", by Della Galton, is illustrated by Kirk Houston (above).
Sasha is facing another lockdown amid the chaos of having a new kitchen fitted, in Alison Carter's "The Space Between Us", illustrated by Gerard Fay.
Jill is determined to create a family heirloom for her new grandson, in Fran Tracey's "A Labour Of Love". With an illustration by Kirk Houston.
Elsie's dad is glad to return from the war to being head of the family. But in his absence, Elsie's brother filled that position. And he's having trouble adjusting . . . "Man Of The House" is written by from a junior perspective by Eirin Thompson, and illustrated by Mandy Dixon.
A young American girl connects with her English grandparents in Wendy Janes' "Closing The Distance", illustrated by Jim Dewar.
Vicky wants older sister Izzy to be Matron Of Honour in Gabrielle Mullarkey's "Bride Wars".
Louise hasn't seem Tim for so many years. Are they still the same people they once were? Find out in our final short story of this week, Carrie Hewlett's "The Test Of Time", illustrated by Jim Dewar.
Serials
A brand new serial starts today! "In Safe Hands", by Suzanne Ross Jones, with artwork by Ruth Blair. District Nurse, Isla Anderson finds that nursing in Cowscraig is very different from working in the big city . . .
It's the penultimate instalment of Lynn Love's "Swansong At Foxwells". With Fred's help, can it be possible that Will's chance to be in the limelight has come? Our serial set in the 1900s has stunning illustrations by Mandy Dixon.
Series
Things aren't quite happily ever after, in Della Galton's "Paw And Order" . . .
And in Glenda Young's "Riverside", Carol prepares to say goodbye to Ryemouth.
---
If this sneak peek has left you wanting more, don't worry! Our new issue is in shops soon.
Did you know that subscribers receive their issues early? Click here for more information on subscribing to the "Friend" today. Right now we're offering a fantastic subscriber discount, too: just £8 for the first 13 issues. Don't miss out, take advantage of this offer while it lasts!
Fiction fans will also want to listen to "Reading Between The Lines", our brand new story podcast. Click here for more information.