Special Sneak Peek: Special 204
---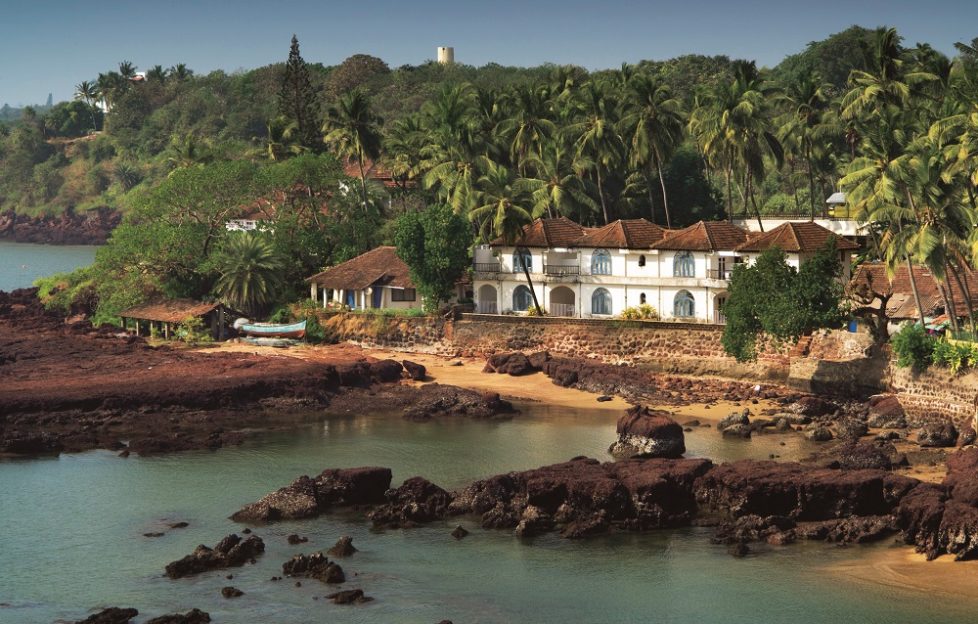 Photograph by Neil McAllister.
Our latest Special is on sale today! Here's a look at what you can find inside . . .
Glorious Goa
Neil McAllister returns to the beaches and cuisines of the little Indian paradise of Goa.
Sandy coves have been tamed by resorts, with raked sand and waterside bars. Don't be surprised to see cows grazing on the shoreline, though.
The capital Panjim (also known as Panaji) is a busy town which makes a good base for visitors who are more interested in sightseeing than sunburn.
In this city you will find good hotels, guest-houses and home stays. In the colourful district of Fontainhas, gaudy tiles, exotic flowers and Algarve-like houses make exploring a delight.
Ripple Africa
Elaine Hunter finds out about Ripple Africa, a charity focused on empowering African communities to build sustainable futures.
Ripple Africa was founded in 2003 by Geoff and Liz Furber. The charity's aim is to improve the environment, education and healthcare of local people.
Today a hundred and fifty Malawian staff and over eight thousand local volunteers work on Ripple Africa projects.
Two examples of those who have been helped by Ripple Africa are brothers Atkim and Watson Chirwa, who both lost an arm in separate accidents. The charity helped them set up a school for children in their home village.
On The Trail Of Johnny Cash
Willie Shand takes us to the Kingdom of Fife to discover the roots of America's most famous country singer.
With a successful musical career spanning almost five decades, Johnny Cash is right up there with Elvis Presley, Willie Nelson and Kris Kristofferson. It might surprise you to learn that this American legend had roots in the Kingdom of Fife.
A chance meeting with the Hereditary Keeper of Falkland Palace revealed that Cash could trace his family roots right back to the 12th century and to the time of King Malcolm IV.
Pride in his Scottish heritage kept drawing Cash back to Fife.
Join Willie as he follows in the footsteps of The Man In Black on Scottish soil.
Perfect Harmony
Features Ed Alex Corlett discovers some orchestras, musical collectives and ensembles that are a little off-beat but always in tune!
The word orchestra brings to mind an ensemble group featuring woodwind, brass, percussion and strings.
Some small modern ensembles have been breaking the mould with how music can be played in groups.
The groups in the alternative orchestras in this feature might not match most people's vision of a classical orchestra, but they're having a good time and making wonderful music while they do it!
We also have eight pages of puzzles in this Special, and you can have a taste of Mexico with our delicious recipes. Plus we have two patterns for you to knit cosy winter scarves. We hope you enjoy it.
---
And remember, you can subscribe to make sure you never miss another "Friend" Special. In fact, we'll have them delivered straight to your door! Click here for more information.