Features Sneak Peek: February 20, 2021 Issue
---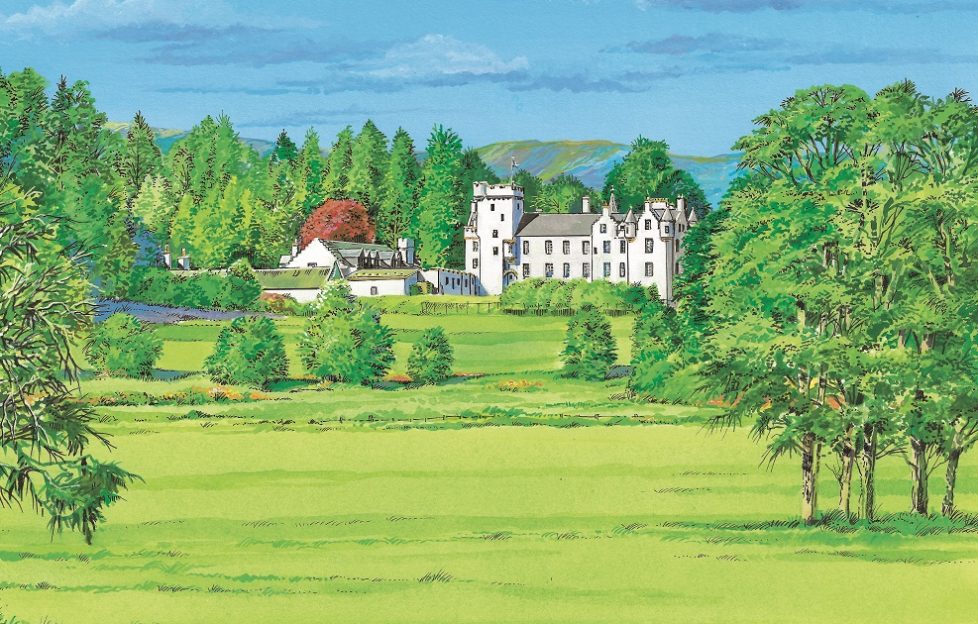 Illustration by DC Thomson Ltd.
Another week, another sneak peek at the latest "Friend"!
Here's what goodies we have lined up for you in our February 20 issue.
Travel writer Willie Shand takes us on a tour through the countryside and history of Glen Tilt.
We take in the roofless ruin of St Bride's Kirk close to Blair Castle, home to the Duke of Atholl. Then it's along to Diana's Grove, a walled garden where you will find some of Britain's tallest trees.
We go on to the Jubilee Rifle Range to take in a wonderful view of the glen. What amazing colour there is by the wayside, with a variety of wildflowers.
Lockdown time capsule
Leslie Posnett's artwork has been lifting people's spirits during lockdown.
The marvellous watercolour paintings he produced are among the highlights of a time-capsule film showing future generations how life carried on through the pandemic.
Coronavirus restrictions meant Leslie couldn't socialise, but he managed to find other ways to occupy his time.
Dogs With Jobs
Lorna Cowan hitches a ride through the Perthshire countryside with the fabulous Bowland Trails sled dogs.
This group of Siberian huskies in Blairgowrie are an example of teamwork at its best.
One of the dogs, Xenon, has led teams to win the Scottish, British, European and World Championships multiple times over.
Heart Felt Tips
Janey Swanson finds out how Heart Felt Tips is helping disadvantaged children to discover the joy of art.
Colouring, drawing and painting are integral parts of most childhoods. However, one million families in the UK are now reliant on foodbanks, and art supplies are an expense they can't afford.
Artist Jeremy Houghton set up Heart Felt Tips three years ago, when he realised the amount of barely used stationery his two young daughters had.
Since then, the organisation has been helping children discover the joy and excitement of colour, art and creativity.
Tribute to John le Carré
Douglas McPherson celebrates the life of the secretive spy novelist John le Carré.
Experience as a real-life spy himself paved the way for le Carré's success, from his debut novel "Call For The Dead", published in 1961, and into the 21st century.
Elsewhere, we have a collection of family favourite recipes, and a pattern for a beautiful cable-knit jumper. Not to mention plenty of fiction!
We hope you enjoy it.
---
Has this sneak peek encouraged you to subscribe to the "Friend"? Click here. This will mean your "Friend" will come straight to your doorstep! 
You can also take out a digital subscription, meaning your issue will come straight to your computer, tablet or phone! And it's great value for money. Click here for more details.