Fiction Sneak Peek: February 20, 2021 Issue
---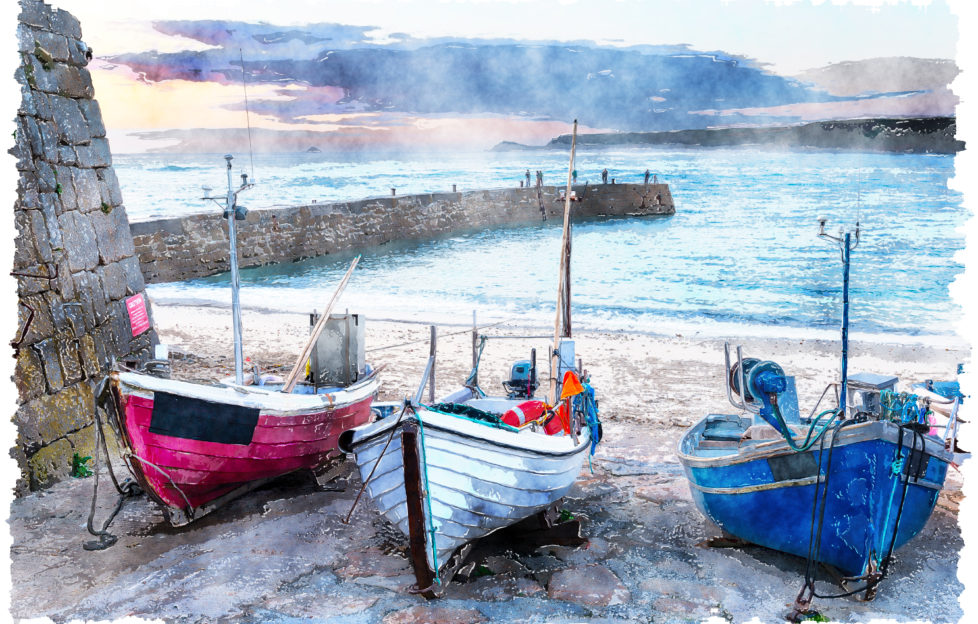 Shutterstock.
Welcome to our sneak peek at the fiction in our latest issue, which is on sale tomorrow, Wednesday 17th February.
Elliot so longs to find a bride, but has he been looking in the wrong place? Our opening story this week, "A Cinderella Story", is written by H. Johnson-Mack and set in the 1800s. With stunning artwork by Helen Welsh.
Sylvia wants to get closer to her grandson. Could a half-term holiday give her that chance? "In The Same Boat", by Barbara Dynes, is illustrated with an image from Shutterstock (above).
There are 12 steps leading up to the entrance of the town hall, and they have a very special meaning for one couple. "Twelve Steps Up" by Susan Sarapuk is thoughtfully illustrated by Kirk Houston.
Jean has moved into Maureen's house during the first lockdown in Eirin Thompson's "Faith In The Future". It's been a strange year, but one with light at the end of the tunnel . . . Ruth Blair illustrates our Maureen and Jean stories.
A stolen painting kicks off our visit to PC Jethro Hammett and the village of Gnothrielli.  "Crime Never Pays", by Richard Bonsall, is illustrated by Martin Baines.
Every day it seems neighbour Vincent has something new to complain about. "The Grump Next Door" by Susan Wright has a humorous illustration by Sarah Holliday.
Our final short story this week is Cath Delaney's "Cooking Up A Storm". A retired husband takes up a new hobby, cooking. Is it just a flash in the pan?
Serials
Our new serial, "The Call Of The Prairie", begins today. Rose wanted a fresh start – so why has she found herself mixed up with an Englishman? Gerard Fay has beautifully illustrated this four-part American serial by Sandy Salisbury.
Love is in the air in Cowscraig. And district nurse Isla and Scott won't be left out. The final part of "In Safe Hands", by Suzanne Ross Jones, has an uplifting illustration by Ruth Blair.
Series
In Della Galton's "Paw And Order", Miriam thinks a little romance of her own wouldn't hurt . . .
. . . and in Glenda Young's "Riverside", Bullseye Bev has the wrong end of the stick!
---
If this sneak peek has left you wanting more, don't worry! Our new issue is in shops soon.
Did you know that subscribers receive their issues early? Click here for more information on subscribing to the "Friend" today. Right now we're offering a fantastic subscriber discount, too: just £8 for the first 13 issues. Don't miss out, take advantage of this offer while it lasts!
Fiction fans will also want to listen to "Reading Between The Lines", our brand new story podcast.
This week, we've released a special episode, which features Editor Angela's podcast debut! Click here for more information on how and where to download the podcast today. And don't forget, you can leave us a review, too!