Fiction Sneak Peek: May 8, 2021 Issue
---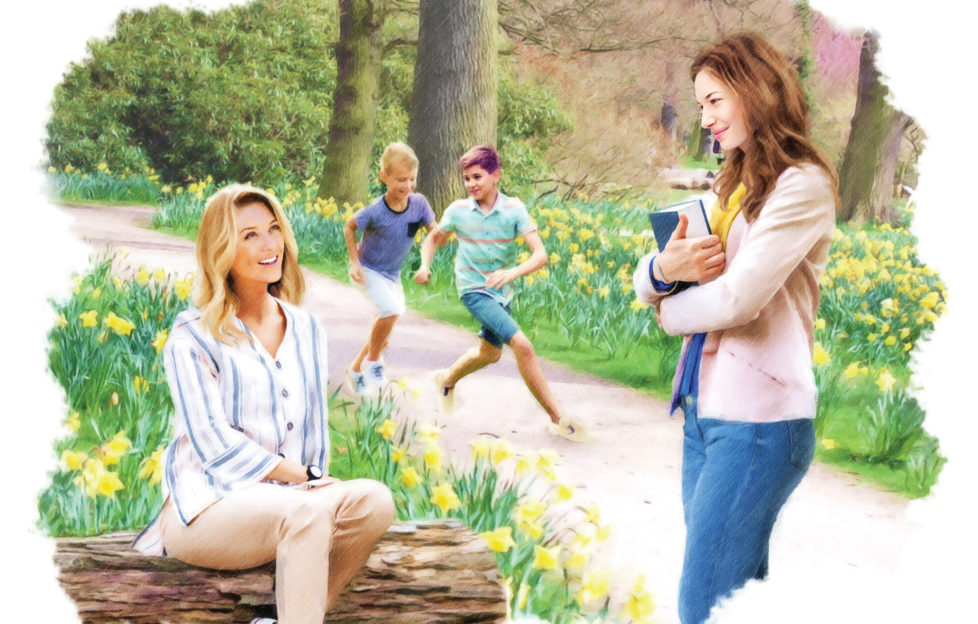 Illustration by Ruth Blair.
We have a week's worth of brand new stories and serials ready for you,  in the May 8, 2021 issue of your "Friend".
Short stories
Our opening story this week is "Dear Diary". Both Rosie's children have flown the nest, and while decluttering, she finds herself in the attic for the first time in years. While she's up there, she finds her teenage diary, and remembers the boy she'd been besotted with, 40 years ago. Marie Penman's short story has a beautiful illustration by Kirk Houston.
An onion changes a woman's life infinitely for the better in Fiona Thomson's moving short story, "The Layers Of Life", illustrated by Kirk Houston.
Sally wonders if she and her husband have anything left in common in Vanda Inman's "Pedal Power".
In our next story, Amy sets herself a new challenge with a move to a house in need of some attention. It's certainly "Nothing Ventured", nothing gained, in Susan Blackburn's story, accompanied by a Jim Dewar illustration.
Calum returns home to plan his future only to be confronted by his past, in Moira Gee's "Friends Reunited". With a  illustration by Jim Dewar.
Let's go back to 1975 for our next story. Even with Dutch Elm Disease rife in the UK, Hilary finds beauty and hope in the woods. Katie Ashmore's "Beneath The Elms" has a suitably 70s illustration from Helen Welsh.
Our final story for this week is Eirin Thompson's funny "Family Fortunes". Evie lives with her chalk-and-cheese grandmothers, who don't see eye-to-eye, until a night at a fortune teller changes everything – in a good way!
Serials
In Part Two of "The Tanner's Son", it seems Nicholas has yet more apologies to make. Pamela Kavanagh's wonderful follow-up to last year's "The Tanner's Daughter" has super illustrations by Mandy Dixon.
In "The Saturday Scribblers", is Madeleine ready to let someone in on her secret writing project? Kate Blackadder's five-part serial is accompanied by fresh illustrations from Ruth Blair (above).
Series
The whole parish wants to pay their respects to a much-loved former priest, in Stefania Hartley's "Tales From The Parish" . . .
…and in Glenda Young's "Riverside", what on earth is Jim up to?
---
If our May 8, 2021 issue has left you wanting more, don't worry! Our new issue is in shops soon.
Did you know that subscribers receive their issues early? Click here for more information on subscribing to the "Friend" today.