Features Preview: Special 208
---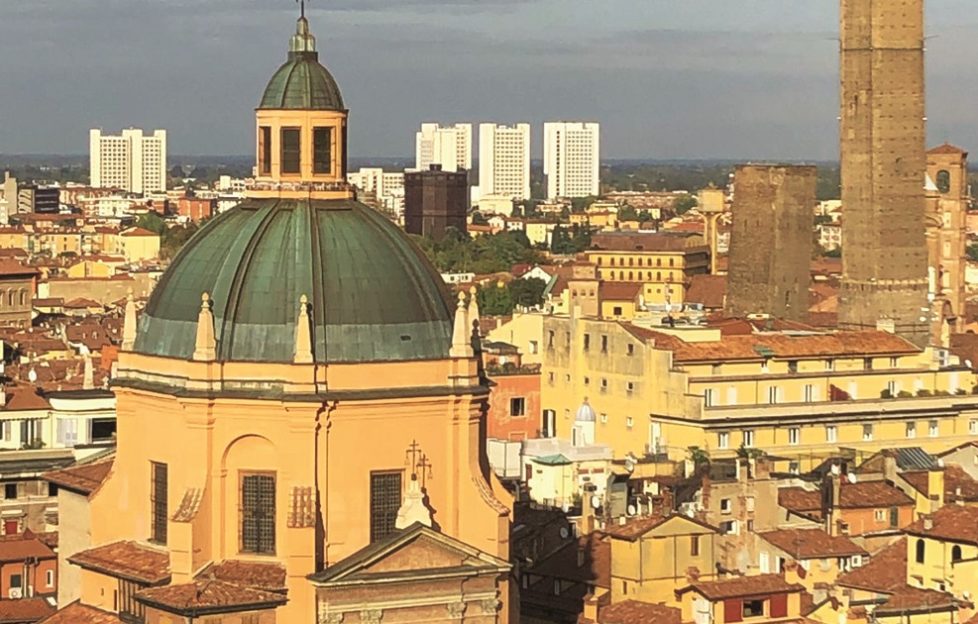 Photograph by Gillian Thornton.
Special 208 is in the shops now, so make yourself a cup of tea and get yourself comfy as we offer you a peek at what you'll find in the magazine.
Beautiful Bologna
Gillian Thornton travels to beautiful Bologna, which is a foodie haven. But visitors to Bologna are also treated to a new architectural treat around every corner.
If you can face almost 500 steps, head to the top of Torre Asinelli for a panoramic city view. No visit to Bologna is complete without a visit to Santo Stefano, better known as the Sette Chiese or Seven Churches.
No religious beliefs are necessary to feel moved by these simple churches and the bijou Benedictine cloister. Beauty abounds in these parts.
Sally Muir
Old dogs are close to artist Sally Muir's heart – in fact, she lives with one.
Sally's whippet, Lily, was the inspiration for Sally's new book, "Old Dogs".
The book is a celebration of man and woman's best friends as they mature into the autumn of their lives. A keen artist, Sally didn't set out to make a book initially. She put out a request on social media for people to send her pictures of their dogs for her to paint, and she was inundated.
She painted or drew a whole lot of them and then put the idea to a publisher! The result was "Old Dogs".
Alex Corlett finds out more.
Real Game Changers
From female weightlifters to basketball players, it's not a man's world any more.
Louise Rankine loves her job as a boxing coach and Jamie Chadwick is Formula 1's biggest female hope. Mairi Hughes celebrates inspiring sportswomen who have been making waves in male-dominated sports.
Wildlife Photographer
His photographs of the natural world bring delight to all those who see them online or in popular exhibitions. And that's an ongoing source of satisfaction and pride for Trevor Parsons.
That's because taking those captivating images has helped his own mental health.
After twice suffering breakdowns, Trevor turned back to the hobby that had brought him such joy as a child and which medics recommended as therapy.
And now his fabulous photographs are working wonders not just for his own wellbeing but that of many others.
Bill Gibb finds out more.
And there's more!
There are so many other features we simply don't have the space to mention here!
But we must mention the special eight-page mini-mag we have pulled together for you. It's packed with expert health and wellbeing advice.
Plus we have a 24-page puzzles mini-mag, and all of our usual fiction.
Crafters will love our project to make your own colourful donut cushion, too.
Enjoy!
---
And if you love Special 208, you can subscribe to make sure you never miss another issue.
In fact, we'll have them delivered straight to your door! Click here for more information.