Special Sneak Peek: Special 209
---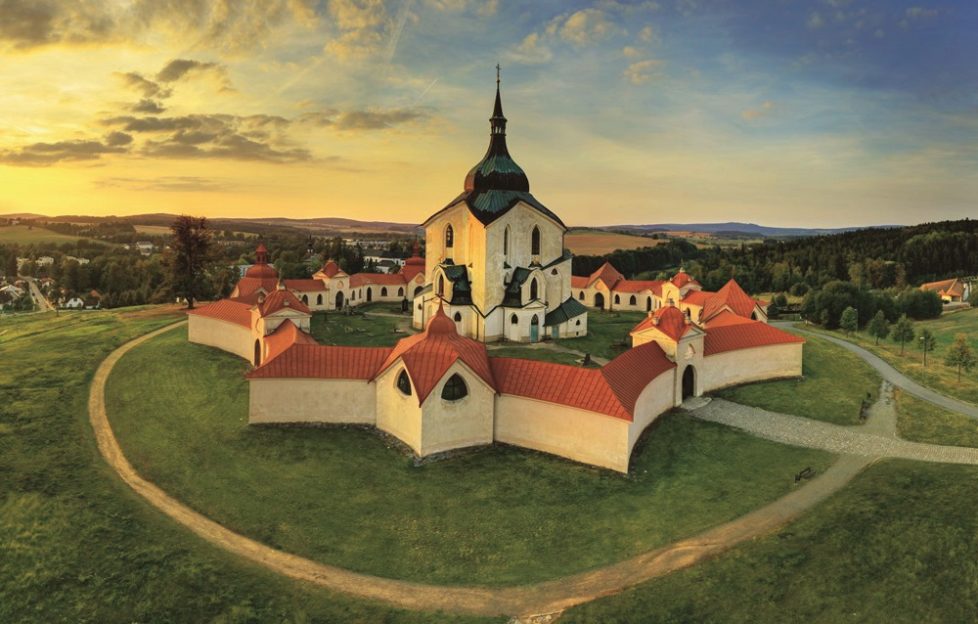 Photograph courtesy of Gilly Pickup.
It's time for another Sneak Peek, with Special 209 on sale now. Here's what goodies we have in store for you.
The charm of the Czech Republic
Join Gilly Pickup as she visits the Czech Republic, a land of thick forests and rolling hills.
No trip to these parts would be complete without a visit to the spectacular UNESCO World Heritage Site of the Pilgrimage Church of St John of Nepomuk.
Also on our itinerary is the town of Telc. It is a delightful place, with tinkling fountains and lavish statues and sculptures, hemmed by pastel-coloured mediaeval burgher houses.
Seal of approval
Polly Pullar has been reliving some of the magical encounters she has had with seals over the years.
Staying in a gale-battered cottage on the clifftop overlooking the island of Rum, still nights were often dominated by the eerie lamentations of seals. It's one of the sounds of nature that Polly loves – melancholy and haunting, it is peacefully calming.
Seals are a precious part of our fauna and deserve our ultimate respect, as Polly sets out to prove.
Take a moment
When we take a picture of people with their eyes closed, we just write it off and take another shot.
But acclaimed photographer Ray Burmiston has literally hundreds of such shots of some of the most famous people in the world – and they weren't accidental.
Now the remarkable, previously unseen "outtakes" have been put together in an exhibition called Take A Moment. It ran virtually last year, raising much-needed funds and awareness for mental-health charity Mind. Bill Gibb finds out more.
Jamie's Farm
Jamie Feilden is co-founder of Jamie's Farm, an award-winning charity which helps troubled children and teenagers by giving them a taste of the countryside.
Jamie becoming a teacher at an inner-city school highlighted just how idyllic his own childhood had been. They grew their own vegetables, had horses, chickens, cows and sheep, and he and his brother spent as much time as possible outside.
He was convinced badly behaved, disengaged schoolchildren would benefit from the privileges he'd enjoyed growing up on a farm. He took a small group of pupils to stay at his parents' smallholding. Spurred on by their success, Jamie and mum Tish continued to welcome troubled children to the farm.
In 2009, Jamie's Farm registered as a charity and moved to larger premises. Since then, 7,500 children and young people have visited Jamie's Farm, which now consists of five working farms offering residential stays to vulnerable and disadvantaged children. Janey Swanson finds out more.
Elsewhere, we have a batch of recipes containing wonderful watercress, and a pattern to knit some fun cuddly aliens. We've barely scratched the surface – there are so many more features and short stories inside Special 209. Don't miss out!
---
And if you love Special 209, you can subscribe to make sure you never miss another issue.
In fact, we'll have them delivered straight to your door! Click here for more information.