Fiction Preview: Special 214
---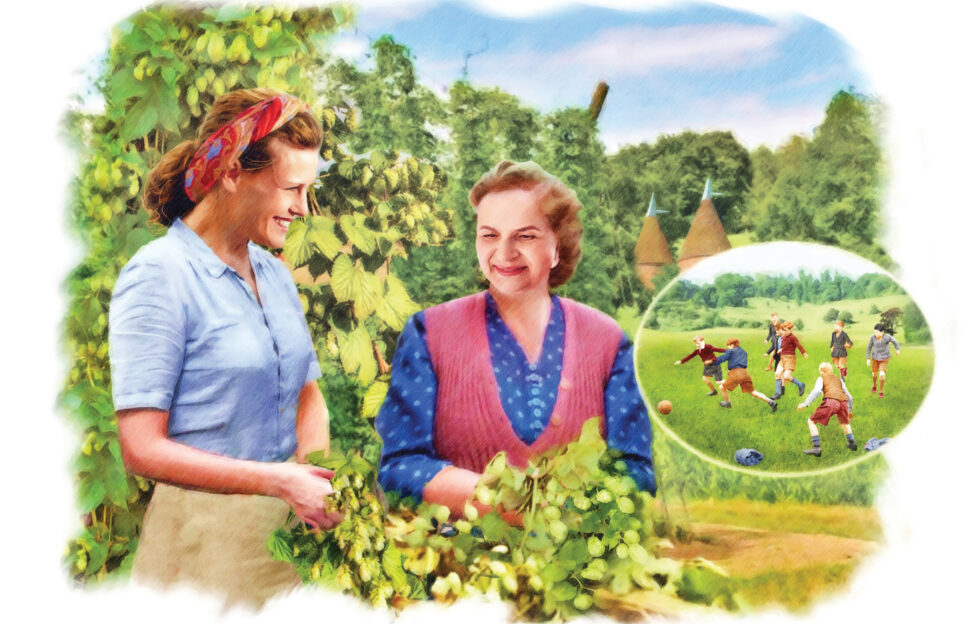 Artwork: Ruth Blair
Welcome to a brand-new Special! Here's a whistle-stop tour of the super stories you'll find inside.
Our Opening Story is "Going Hopping", by Tessa-Jo Stone. Widowed Jean receives an invitation from Aunt Marge to go 'hopping', but not everyone is inclined to make her feel welcome. This story set in the 1950s has an illustration by Ruth Blair (above).
A dad tries to hide his fear of the dentist from his young son, in Christine Bryant's "Saving Face". With a Shutterstock illustration.
There's a 50th birthday celebration afoot in "Tattoo's Company", by Carrie Hewlett. Illustrated by Shutterstock.
When Bill's greenhouse is vandalised, it gives him an idea for a community project. "Fruitful Idea", by debut author Kate Morgan, is illustrated by Kirk Houston.
Laura is devastated when she's outbid at auction in Val Melhop's "A Perfect Pair". Illustrated by Jim Dewar.
Eight-year-old Tom just loves Miss Finch – when she's at the front of the class, lessons are so much nicer. "Tom's Favourite Teacher" by Eirin Thompson has a Shutterstock illustration.
We go back to the 1600s for our next story. When Esther begins working as a maid for the local alchemist, she soon realises that he is not the man people say he is. Alyson Hilbourne's "The Alchemist's Cottage" is illustrated by Sailesh Thakrar.
When Ursula's brother Fred falls in love with Beth, Ursula is delighted – until she finds out it's the same Beth who used to bully Ursula at school! Alison Carter's "The Whole Story" is set in 1926 and illustrated by Jim Dewar.
An evening class is full of secrets, in Alison Wassell's "Hidden Talents", illustrated by Jim Dewar.
A much-loved wedding gift is treasured in "Faithful Service", by Polly Grace. Illustrated by Shutterstock.
One woman visits her local pool for the first time in a long time, in "Great Lengths" by Jane Ayres. Illustrated by Shutterstock.
The Festival Of Britain is in the planning in our next short story. Katie Ashmore's "Saving Fisher's Row" is illustrated by Helen Welsh.
When a marriage breaks down, family relationships become complicated, in Teresa Ashby's "Knitted Together". Illustrated by Ruth Blair.
There's a surprise hiding in a lamp in our final short story of this Special. "Three Wishes", by Patsy Collins, is illustrated by Sarah Holliday.