Editor's Diary: My Year In Books
---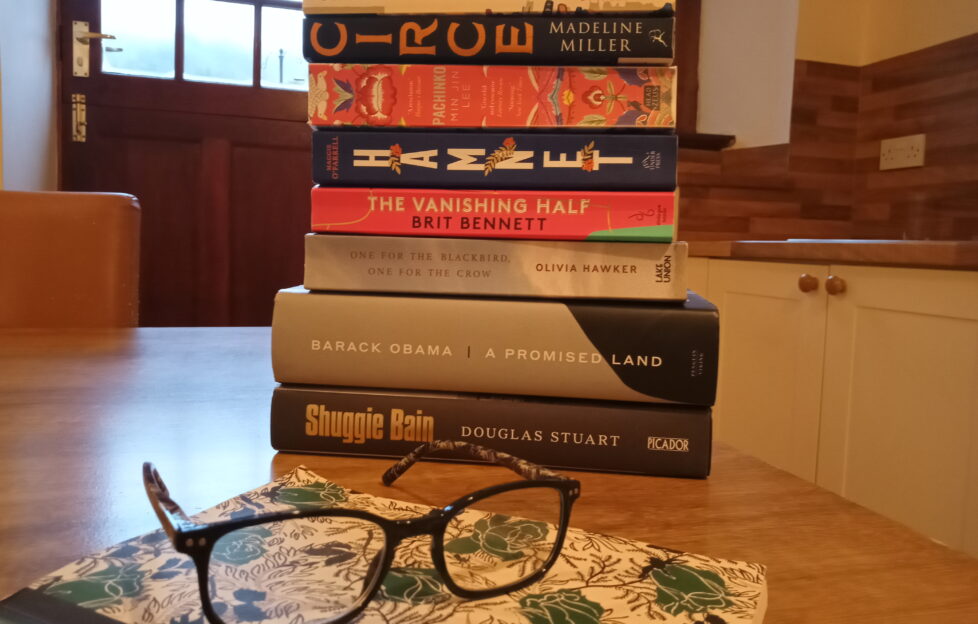 Photograph by Angela Gilchrist.
This is my last Editor's Diary of 2021! How on earth did that happen? The year has flown by.
There have been lots of ups and downs for all of us. But throughout the ongoing pandemic, I have found great solace in reading.
I feel lucky to be able to say that. Several of my Book Club colleagues have been dismayed to find their ability to lose themselves in a good book has vanished in the wake of COVID.
So I thought I would round off the year with a look at my reading highlights.
I keep a notebook in which I record all the books I've read, along with a few notes for my own reference. I often use these when choosing books to buy as presents for other people.
My notebook tells me that in 2021, I read 26 books. And there is still time for me to finish my current read, "The Starless Sea" by Erin Morgenstern, before the bells, which would bring my total to 27!
My favourite reads
Of those 26, six were non-fiction titles. My favourites from them were "A Promised Land" by Barack Obama and "Confessions Of A Bookseller" by Shaun Bythell. Both totally different from each other!
Eleven of the 26 were chosen by my Book Club friends. We meet monthly and take it in turns to nominate the next book to be read.
I love being part of a Book Club as it encourages me to read outside my comfort zone.
This year, my favourite Book Club titles were "Circe" by Madeline Miller, "Pachinko" by Min Jin Lee and "The Vanishing Half" by Brit Bennett.
And my overall favourite books of the year?
Well, in no particular order, my top three are "Shuggie Bain" by Douglas Stuart, "One For The Blackbird, One For The Crow" by Olivia Hawker and "Hamnet" by Maggie O'Farrell.
With books featuring heavily on my Christmas list, I can't wait to immerse myself in another year of great reading!
---
For more from Angela's Editor's Diary, click the tag below.