Fiction Sneak Peek: January 15, 2022 Issue
---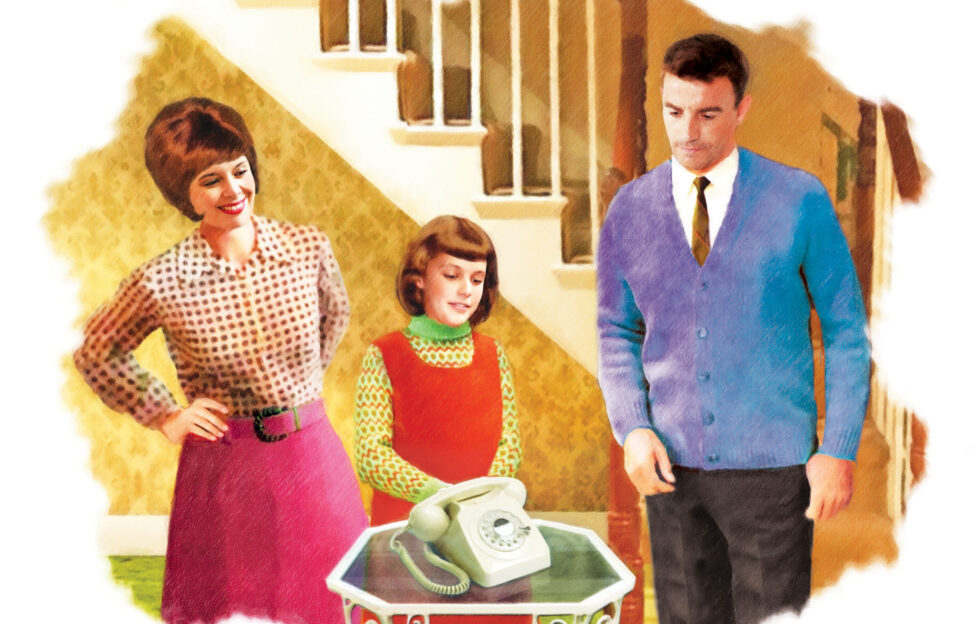 Illustration by Ruth Blair.
Hello and welcome! Let's dive in and take a look at the fabulous fiction found in our January 15, 2022 issue.
Short stories
Our opening story this issue is "Life Cycles", by Nicola Martin. When someone steals Frankie's bike, she sets a "chain" of events in motion with a letter to the thief! Artwork by David Young.
When life doesn't turn out as planned, can a short break help Heather see more clearly? "Through The Fog", by Susan Sarapuk, is illustrated by Kirk Houston.
A seaside town means a great deal to one couple – it's where they spent their honeymoon. On a return visit, they're dismayed to see that things have changed . . . "Tides Of Change", by Becca Robin, is illustrated by Shutterstock.
Childhood chums reconnect in Eirin Thompson's "Friends Reunited". But how will they all get on, now they're adults? Artwork by Shutterstock.
Author Alison Wassell has set our next story in the sixties. There's mixed emotions about the new telephone in the house in "Down The Line", illustrated by Ruth Blair.
Can chalk-and-cheese siblings put their differences to one side? "Sister, Sister", by Karla Smith, has a Philip Crabb illustration.
When you're born and bred in a place, it'll always have a special place in your heart . . . "Behind The Bar", by Julia Douglas, features artwork by Sarah Holliday.
Serials
In Part Two of Beth Watson's "Follow My Lead", Lydia finds peace doing yoga in the garden, while Danielle has more pressing matters on her mind. Kirk Houston illustrates this six-part serial.
Secrets are finally being revealed, in the final instalment of "Danger At Smuggler's Rest". But Ada is still in trouble . . . Written by Kitty-Lydia Dye, with artwork by Helen Welsh.
A brand-new serial starts next week.
Series
Carrie feels that the youth of today are often misunderstood, in Eirin Thompson's "Read All About It".
And Ruby has a touch of the January blues, in Glenda Young's "Riverside".
---
Has our January 15, 2022 issue left you wanting more? Don't worry! Our new issue is in shops soon.
Did you know that subscribers receive their issues early? Click here for more info.