Features Sneak Peek: Special 221
---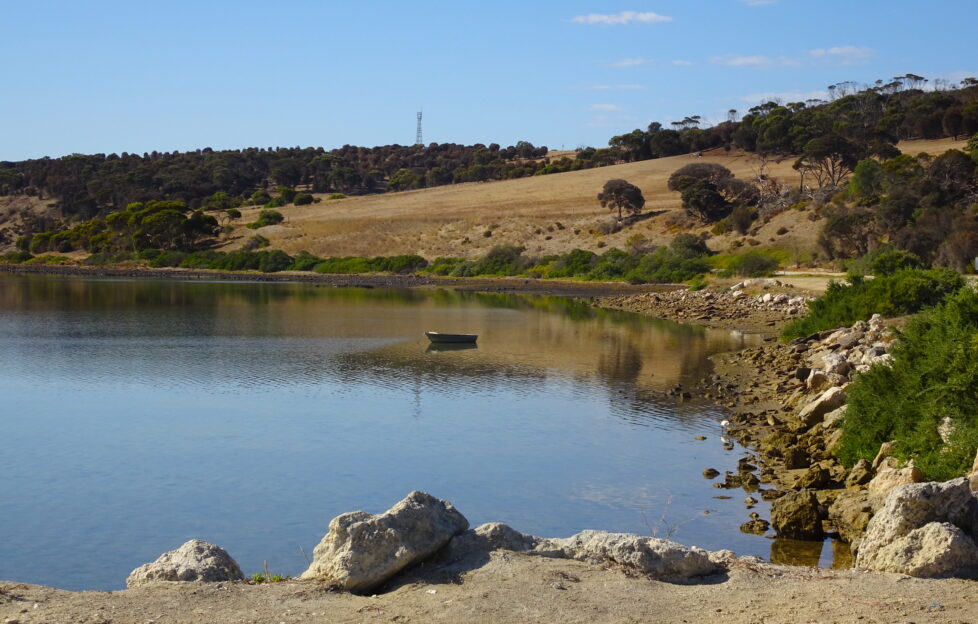 Photograph by Dianne Boardman.
We have a real treat in store with Special 221 now on sale.
On Tour In South Australia
Join Dianne Boardman as she travels Down Under, taking in friendship, wonderful wine and animals galore on a trip to Adelaide.
Our first few days are spent exploring the beautiful scenery of the Lofty Mountains and Adelaide Hills. And what visit to Australia would be complete without a sighting of a koala? We make friends with Kevin, the koala, who lives in a tree outside our hosts' home.
We also head into the city centre. Adelaide is known as the City of Churches and as well as churches of all denominations, there are lots of sunny squares that are pleasant for walking around and enjoying a reviving coffee before we explore the Aboriginal Museum.
Other highlights on the trip include a visit to Kangaroo Island and another to see an old lighthouse that looks over over the sea to Antarctica.
At the end of the day, what better way to wind down than by enjoying a glass of wine produced in one of the local wineries? Well, it would be rude not to!
Day Of The Herders
In Crieff's Burrell Square you'll meet Flora, Burrell and Little Beagan – a family of Highland cattle created by blacksmith Kevin Paxton. These metal sculptures are quite appropriate for Crieff as, before the mid-1770s, the town's Michaelmas Tryst was the largest and most important cattle market in Scotland.
During the second week of October, as many as 30,000 head of cattle would converge on Crieff, many having travelled on the hoof for several weeks through mountain, moor and glen to reach here.
To small tenant crofters, cattle were as good as money for paying the rent. For many it was their main source of income, particularly in the less fertile parts of the country.
Willie Shand takes a look back at the tough life faced by Scotland's 18th-century cattle drovers.
Underwater Photographer
When chemistry teacher Ross McLaren took his first dive into Scottish waters in September 2016, he saw it as a means to an end. He and his wife were learning to dive so that they could visit Australia's Great Barrier Reef.
Ross didn't expect to see anything worthwhile in the murky Scottish water. However, to his surprise,  he discovered a vibrant world of colour and life.
Since that initial dive, Ross has completed more than 300 scuba-dives in Scottish waters, photographing the diverse sea life.
Gillian Harvey finds out why Ross is making a splash with his unusual hobby.
Gone But Not Forgotten
There are many remarkable female authors when you look back through history, but as Dianne Boardman realised, many of them are now overlooked.
One such lady was "Friend" fiction writer Annie S. Swan, whose stories flew off the shelves at the time, but who is little known outside of "The People's Friend" world.
Dianne pays tribute to Annie and a whole host of other inspiring female authors.
Elsewhere in Special 221, we have a collection of tempting recipes that mix and match ingredients for more taste with less waste. Plus we have a knitting pattern to make a chunky cardigan for girls.
We hope you enjoy it. Let us know what you think.
---
Remember, you can subscribe to make sure you never miss another "Friend" Special.
In fact, we'll have them delivered straight to your door! Click here for more information.