Features Sneak Peek: Special 222
---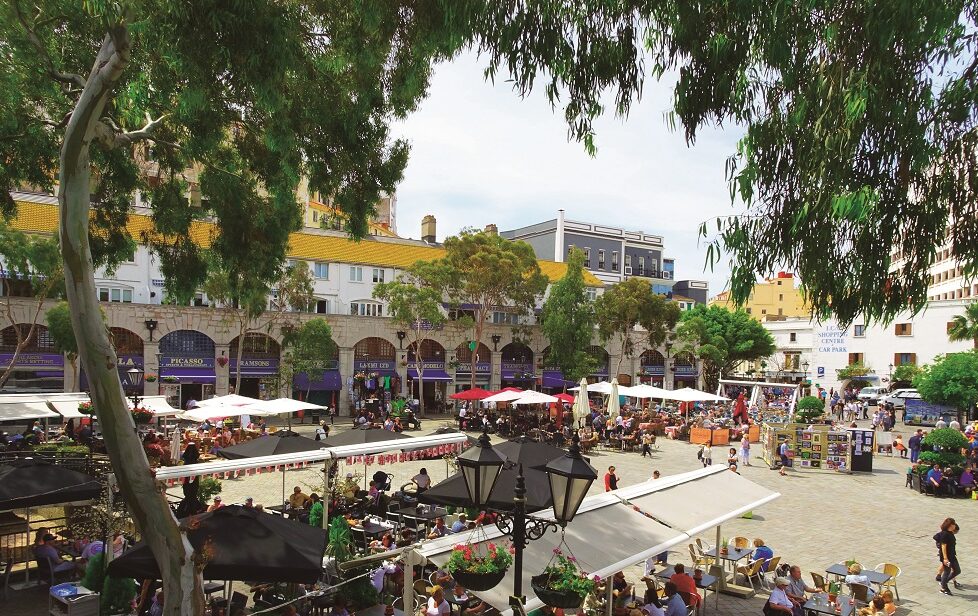 Photograph by Dianne Boardman.
We have a real treat in store with Special 222 now on sale.
A Jaunt To Gibraltar
Dianne Boardman takes us along with her while she takes in the sights of Gibraltar, a perfect peninsula.
Our exploration begins with the town. We'll pass through the Grand Casemates Gates. These are part of the original walled city, dating back to 1160. The walls and castle still stand. However, the piazza is a modern version of the lively square.
After taking advantage of some tax-free shopping, we will visit the Gibraltar Botanic Gardens. And what visit would be complete without a trip up to the top of the Rock? It's here where we'll make friends with some inquisitive macaques. It's fun for all the family.
Mouth Painter
Rosaleen Moriarty-Simmonds is a remarkable woman. The sixty-year-old is an inspirational speaker, author, media presenter and charitable worker.
She has also spent years passionately campaigning for the rights of disabled people. Her efforts resulted in her receiving an OBE in the Queen's 2015 New Year's Honours List. In addition to that, in 2017, Cardiff University awarded her an Honorary Fellowship.
As a child, Rosaleen discovered the power of painting by mouth during art lessons at school. She went on to join the Mouth and Foot Painting Artists group. In Special 222, Gilly Pickup chats to Rosaleen to find out more.
What The Doctor Ordered
Fans of TV hospital dramas have enjoyed watching "Holby City" for 23 years. The show was applauded for its sensational storylines and medical accuracy. The "Casualty" spin-off is sure to be missed after the final episode airs in March.
As "Holby City" gears up for that final episode, Lorna Cowan looks back at some of our best-loved TV hospital dramas. From "Emergency Ward 10" to "General Hospital", we can't get enough of medical drama.
Opera Anywhere
Live opera can be an incredibly powerful experience. However, many people feel intimidated by the musical genre. That's where Opera Anywhere comes in!
The Oxfordshire-based charity is devoted to creating accessible, innovative and entertaining opera for everyone. Dawn Geddes finds out more.
Elsewhere in Special 222, we have some recipes to make no-bake cakes. Plus we have knitting and crochet patterns to make a decorative throw.
We hope you enjoy it. Let us know what you think.
---
Remember, you can subscribe to make sure you never miss another "Friend" Special.
In fact, we'll have them delivered straight to your door! Click here for more information.