Fiction Preview: Special 223 – Our Spring Special
---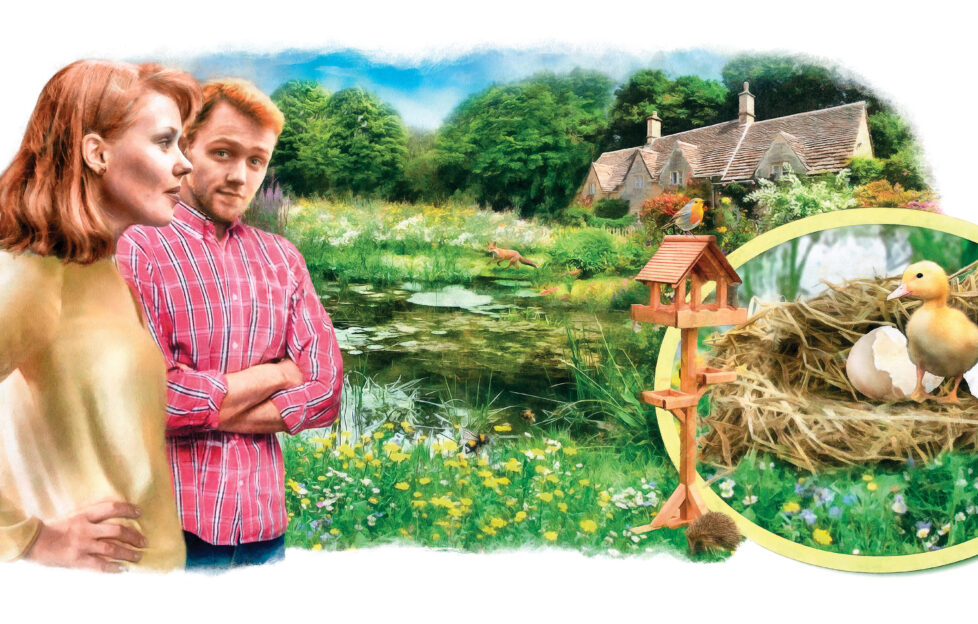 Artwork: Gerard Fay
A very warm welcome to our Spring Special, number 223 – on sale Wednesday, March 23.
Here's a sneak preview of the nineteen brand-new stories you'll find inside.
Nineteen Brand-New Short Stories
In our opening story, Carina returns to a special place, where happy childhood memories reside.  "Return To Kos", by Rebecca Holmes, is illustrated by Tracy Fennell.
Debbie hasn't donned a swimsuit for more years than she cares to remember.  Marie Penman's light-hearted "Take The Plunge" has an illustration by Shutterstock.
We visit the most romantic of springtime locations for our next story – "The Streets Of Paris", by Wendy Janes. With a Shutterstock image.
We're in 1782 for our next story, and a royal connection is acknowledged. "A King's Daughter", by Alison Carter, features artwork by Sarah Holliday.
Intrigue And Romance
Gaelic-speaking Catriona has begun a new life, following the death of her brother in the '45. But intrigue and romance await! "The Curlew's Cry", by Shona Partridge, is illustrated by Sailesh Thakrar.
It's World War One, and with all the men away at the Front, the ladies of the village step up to join the fire service. "The Luxworth Ladies' Fire Brigade", by Julia Douglas, is illustrated by Sailesh Thakrar.
There's a star on the rise, in Alison Carter's "The Casting Call". Artwork by Ged Fay.
Ruby's dad dreams of rural living. Although that can't come to pass, he's laid foundations for the future. "Ducks In A Row", by Teresa Ashby, features artwork by Gerard Fay.
An Eight-Page Crime Mystery
Our eight-page crime mystery is "No Job For A Woman", by Liz Filleul – and Drusilla is determined to make her mark in a man's world. Artwork by Gerard Fay.
A wedding day leads to quiet reflection in Karen Houseman's "A Day To Remember". Artwork by Shutterstock.
There's a mystery to solve, in Katie Ashmore's "The Lime Square Murder". Inspector Mountson and Dr Fordsby are on the case. Illustration by Jim Dewar.
Laura is shocked to discover that beloved trees are being cut down to make way for housing. Under these circumstances, can romance 'blossom'? "Cherry Tree Blues", by Sharon Haston, has a Shutterstock image.
Venice, and Paris
Gabby visits Italy to help mend a broken heart in "A City Of Love", by Becca Robin. Illustrated by Mandy Dixon.
Strangers become friends in "From The Heart", by Alyson Hilbourne. Illustrated by Shutterstock.
In Lucy Chester's "A Gingerbread Story", a working couple are muddling through lockdown home-schooling. Artwork by Jim Dewar.
Eight-year-old Danny harbours plans to become a detective, in "Cracking The Case", by Fiona Thomson. Featuring artwork by Mandy Dixon.
Super Springtime Reading
Old wounds are healed in Patsy Collins' "The Magic Touch". Artwork by Kirk Houston.
Eoin thinks life is mapped out for him, until one fateful day arrives. "Dare To Dream", by Gabrielle Mullarkey, features artwork by Shutterstock.
New mum Ella is getting ready for an interview, in "The Right Choice", by Yvonne Frederick. Image by Shutterstock.
We're in the 1830s for our final short story – "Hope In The Storm", by Becca Robin. Luke has made a ships' figurehead of his wife, Eliza. Will it help to keep everyone safe? Artwork by David Young.