Features Sneak Peek: Special 223
---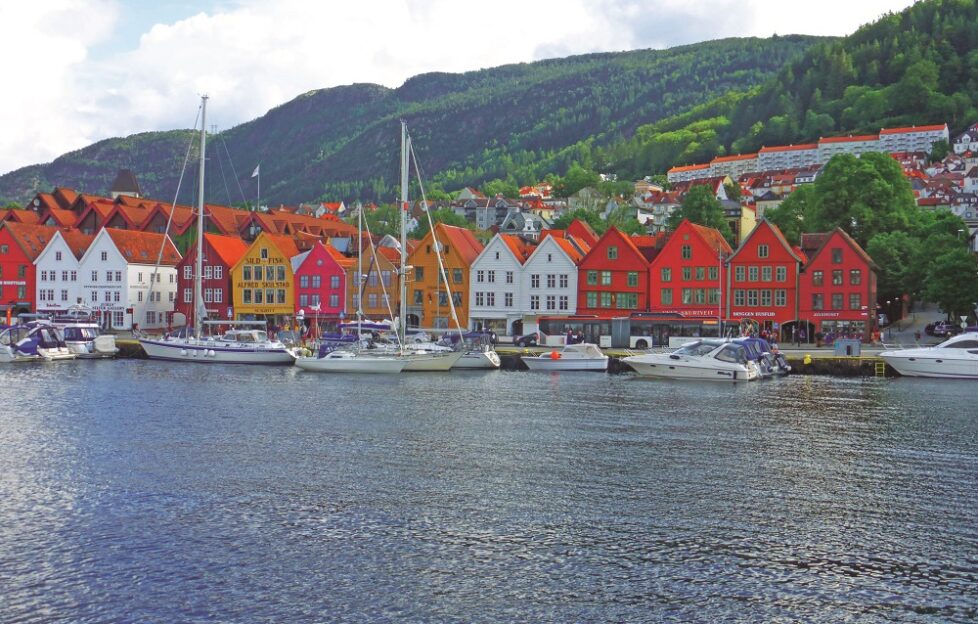 Photograph by Solange Hando.
We have a real treat in store with Special 223 now on sale.
Beautiful Bergen
With spectacular scenery at every turn, Solange Hando finds herself enchanted by Norway's many charms.
Join Solange as she takes a trip to beautiful Bergen. We'll take a spine-tingling ride on the funicular. It offers fantastic views of the "city of seven mountains" below. The traditional buildings here are beautiful, with their roofs and walls painted red, white or gold.
We'll venture into narrow alleyways where old houses with rickety floors display paintings, sculptures, knitwear, pottery, textiles and more.
Later we'll feast on seafood platters, followed by pastries and mountain berries.
We'll also sail up the nearest fjord and have a chance to taste the mountain water. With museums aplenty and colour everywhere you look, a trip to Bergen is not one you're likely to forget!
Elegance From The Ceiling
The word chandelier conjures up glamour and mystique. It brings to mind the romance of Beauty and the Beast waltzing beneath tiers of glittering candlelight or heart-stopping drama as an enormous version crashes to the floor of the theatre in "The Phantom Of The Opera".
The iconic chandelier, dripping with crystals, evolved from humble beginnings. Even after the Middle Ages, most of the world was lit solely by the sun, and candlelight was only enjoyed by the well-to-do.
Lighting from above made good sense and this began being used in European abbeys and mediaeval churches.
The first glass chandeliers were made with rock crystal, examples of which are rare today. However, in his shop in London, Dimitri Stefanov creates one-of-a-kind chandeliers. They have graced the foyers of famous hotels, private clubs and stately homes and palaces.
In special 223, Deborah Siepmann is enchanted by the beauty and fine art of the chandelier.
A Sentimental Journey
There's been a boom in collecting vintage travel guides in recent years. Armchair travellers and intrepid adventurers are turning to the well-worn pages of an out-of-date Baedecker or Bradshaw for a fascinating trip down memory lane.
It might seem silly to use these old books to plan a trip. Their maps are useless, recommended restaurants have since closed down, and prices are definitely higher these days!
Despite not finding the latest advice between their battered covers, we can get a wonderful sense of how much a place has changed over the decades.
In the magazine, Laura Brown discovers where we found our holiday inspiration in years gone by.
Elsewhere in Special 223, we have some recipes that are tasty but also quick to make. Plus we have a wonderful craft project to make a spring garland.
We hope you enjoy it. Let us know what you think.
---
Remember, you can subscribe to make sure you never miss another "Friend" Special.
In fact, we'll have them delivered straight to your door! Click here for more information.