Fiction Preview: Special 224 – Our Easter Special
---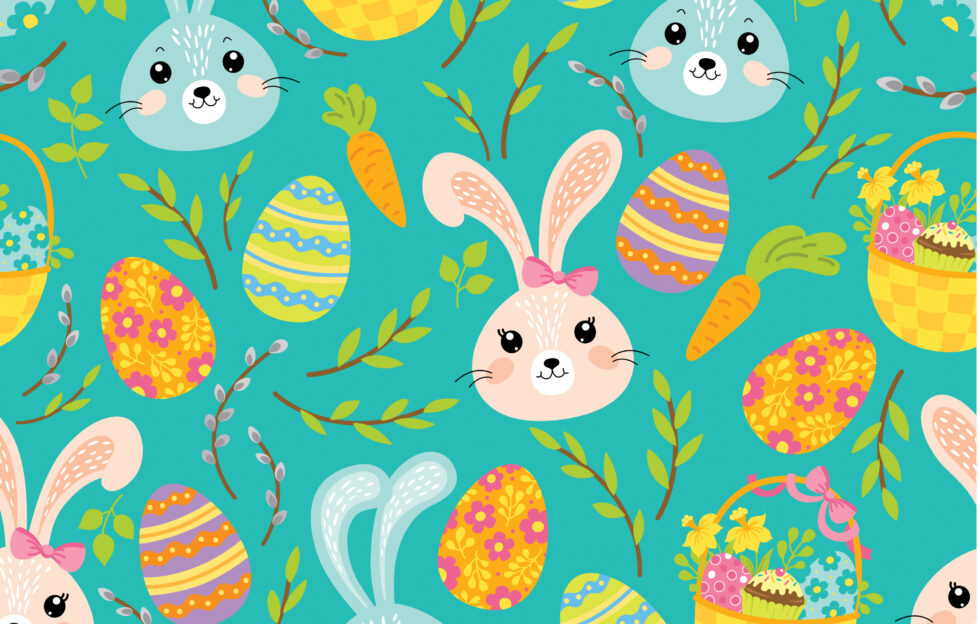 Image: Shutterstock
Our new Special has twenty brand new stories for you to enjoy.
Here's a quick peek!
Our Easter Special
"Don't Rain On My Parade" by Alison Wassell is our opening story, and for one family, Easter means bonnets! Illustration from Tracy Fennell.
"Just Her Type" by Alison Carter is next, and a job in a typing pool helps one secretary see the value of letters. Illustration by Shutterstock.
A self-help guru's life isn't quite as she'd like us all to believe. "The Real Maisey Day" by Christina Hollis, features artwork by Mandy Dixon.
A special boy deserves a visit from the Easter bunny, in "An Easter Surprise" by Eirin Thompson.
It's the 1970s, and everyone is trying to put Lorraine off the idea of becoming "The Bus Driver". Writer of the week, Tessa-Jo Stone's story is illustrated by Pat Gregory.
Twenty Brand-New Stories
A visit to a wildlife park turns out to be life-changing in "Happily Ever After" by Linda Lewis. Sarah Holliday illustrates.
A mum hopes that a holiday will help her daughter bond with her step-dad. "A Place In The Sun" by Gabrielle Mullarkey, is illustrated by Jim Dewar.
Kate has been economical with the truth on her online dating – and now her date thinks she just loves the countryside! "Out Of Farm's Way" by Karen Houseman has a Manon Gandiolle illustration.
We're in 1989 for our next story, and journalist Christina is caught up in the events at Tiananmen Square. "One Peaceful Protest" by Frances Powell is illustrated by Tracy Fennell.
Two 'only' children, who've been used to getting their own way, struggle with married life. Then the Great War comes, and everything changes. "A Long Way To Go" by Kathleen Conlon features artwork by Jim Dewar.
Super Spring Reading
In "Twist My Arm" by Val Melhop, Kate agrees to be her friend's brother's 'plus one' at a wedding. With an image by Shutterstock.
Is it just her imagination, or has Rhea seen something that no one else can see? "The Mystery Of MacLachlan's Fort" by Louise McIvor is illustrated by Mandy Dixon.
Slimming is on Tony and Jen's mind in "Join The Club" by Eirin Thompson. Artwork by Ged Fay.
Did you know it's International Dawn Chorus Day on May 2? One couple are up with the lark in "The Early Bird" by Julie Goodall. Shutterstock illustration.
A mum worries that a house move hasn't been easy for her son. But children are resilient, as we learn in "All About Alex" by Alison Carter. Artwork by Jim Dewar.
Romance, Intrigue, And History
Isobel's back in her honeymoon city, Venice. Alone, this time…"Lost In Venice" by Shona Partridge, has lovely Shutterstock artwork.
A pavement artist is getting over a broken heart, in "Love And Illusion" by Anna Hamblin. Artwork by Martin Baines.
During WW2, a gust of wind blows Molly's hat into the arms of a handsome man in uniform. Years later, is history repeating? "Here We Go Again" by Jennifer Copeland features a Shutterstock illustration.
Mary has relocated from the countryside and now finds herself living in Chicago. "See You At Eight!" by Alison Carter, features a Shutterstock illustration.
Liz struggles to find peace after a move, but the kindness of a stranger makes all the difference. "Gabe's Grotto" by Susan Blackburn, is illustrated by Kirk Houston.