Features Sneak Peek: Special 224
---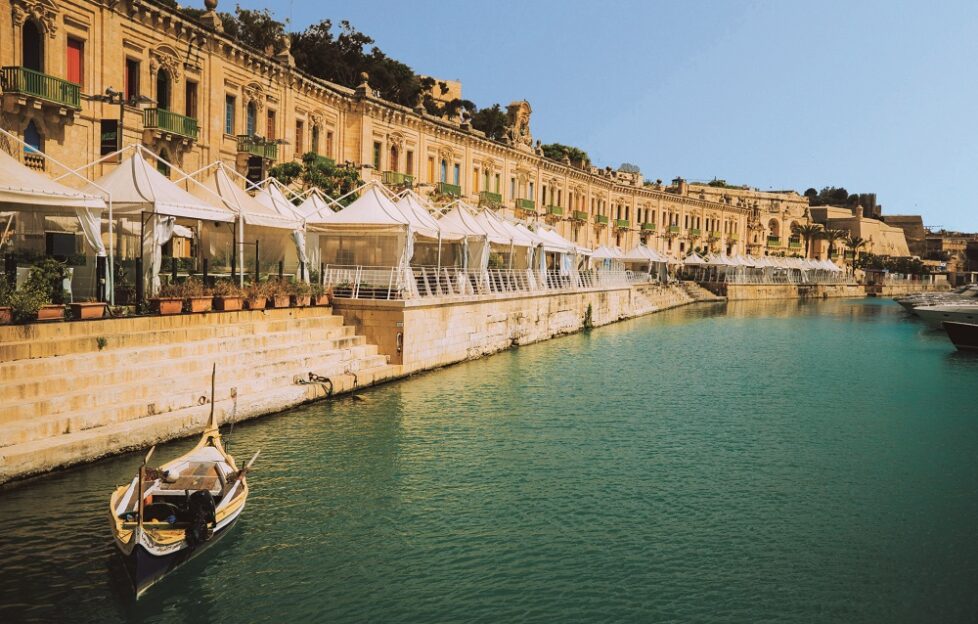 Photograph by Malta Tourism.
We have a real treat in store with Special 224 now on sale.
Marvellous Malta
Join Gilly Pickup as she spends a few days in Malta. It's not long before we'll find ourselves beginning to unwind as the area strikes an idyllic balance between fast and slow. It's somewhere to enjoy the bustle of everyday life or take your time uncovering hidden nooks and crannies.
Located south of Sicily, Malta is an intriguing melange of styles; a hint of Italian here, a definite north African buzz there, with an overall sprinkling of ancient Greek.
The three main islands – Malta, Gozo and Comino – bask in mild, humid winters and brilliant sunny summers. That's why this is an ideal laid-back, year-round destination for British holidaymakers.
UNESCO-protected Valletta is one of Europe's smallest capital cities and is well worth a sightseeing trip. We'll take in the Upper Barrakka Gardens, their abundant flower beds a mass of glorious colour. Later we'll swoon over the hypnotic views of the Grand Harbour from up there. They do not disappoint.
There is so much to see and do here that a return visit may just be necessary in the future…
Fossil Finder
Like so many youngsters, Elsa Panciroli grew up with a love of dinosaurs. But there was so much more to it for Elsa, who is now one of the country's most respected fossil experts.
Rather than being dry and rusty relics of the past, she says, they can help shape our future and provide invaluable insights into the potential impact of climate change.
Elsa's childhood days were spent in the Highlands, with no notable fossil locations to hand. Later, at university, she was captivated by a class on fossil records and climate change. It prompted her to study paleontology. She is now a research fellow at Oxford University Museum of Natural History. She has spent countless hours on fieldwork since, often on the Isle of Skye.
Elsa's various fossil finds prompted her to write a book, "Beasts Before Us". Bill Gibb finds out more.
Bring Forrit The Tartan
In the kilts of a pipe band, on a carpet, a travelling rug, blanket or even just decorating a tin of shortbread – you'll find tartan in every corner of the globe.
And, for anyone with even the slightest hint of Scottish blood, the sight of it can be enough to spark homesickness and transport them to the hills and glens of Scotland.
Its distinctive patterns and designs have been woven through the country's history and culture, so much so that it has evolved into Scotland's national costume. Few other national costumes can instil a greater sense of pride and belonging.
In Special 224, Willie Shand weaves through the history of Scotland's most famous fabric.
The History Of Gnomes
Most gardeners agree on when to plant bulbs or cut back shrubs. However, there's one horticultural issue that's been the cause of great debate and division for over a century: gnomes.
Whether you're on Team Gnome or Team Gno Way, there's no denying these colourful chaps have an equally colourful history filled with politics, Popes and pilfering.
Laura Brown explores the fascinating history of our little garden chums.
Elsewhere in Special 224, we have some recipes especially for Easter. Plus we have a knitting pattern to make a lovely sweater.
We hope you enjoy it. Let us know what you think.
---
Remember, you can subscribe to make sure you never miss another "Friend" Special.
In fact, we'll have them delivered straight to your door! Click here for more information.