Fiction Preview: Special 226
---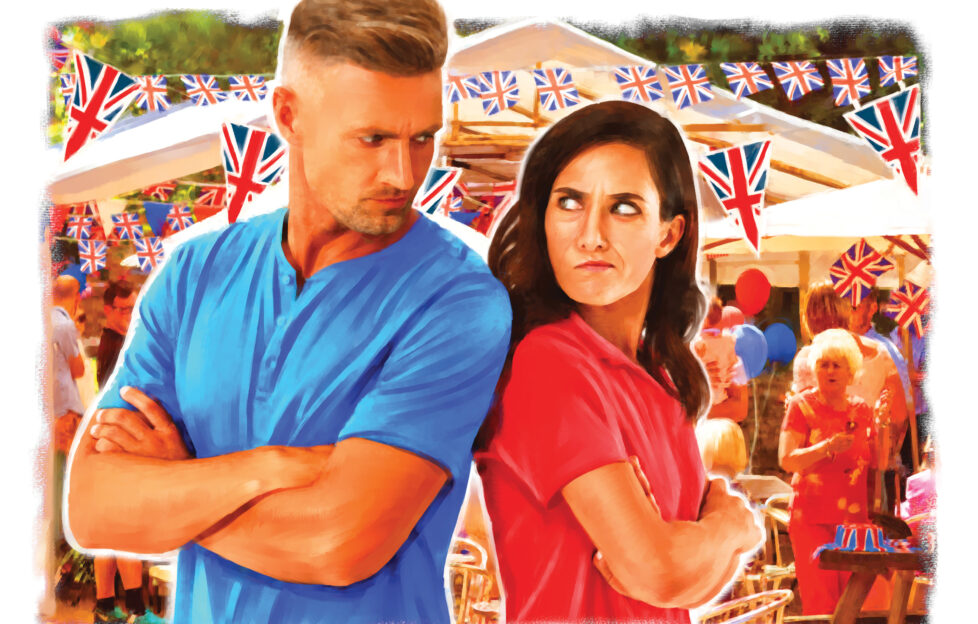 Artwork: Kirk Houston
Welcome to our peek at the super stories in our latest Special – on sale Wednesday, 25th May.
Our New Special
Our Opening story is "A Brush With Romance", by Ann Carroll. It's been years since Louisa's trip to Seville, and one gallery in particular is bringing back memories…Illustration by Ged Fay.
In "Treehouse Troubles", by Nicola Martin, Glenn and his wife have retired, and Glenn's looking forward to building his own private music studio. His granddaughter, Willow, has her own ideas!
There's a mystery to be solved, in "The Allotment Plot", next. By Alyson Hilbourne, it's illustrated by Jim Dewar.
The house is still, after a visit from the grandchildren, in "A Moment's Peace". Written by Polly Grace.
Susie's Hollywood lifestyle is a dream come true, but does she really feel at home? Alison Carter's "Music To Her Ears" is set in the 1960s, and features artwork by Pat Gregory.
Twenty Brand-New Stories
Seventeen-year-old Caitlin has a decision to make about Uni, in Claire Buckle's "Drawn To The Past". Helen Welsh illustrates.
Can warring neighbours Harry and Vivien bury the hatchet in time to celebrate the Queen's Platinum Jubilee? "It Must Be Fete", by Karen Houseman, is illustrated by Kirk Houston (above).
"A Real Lifesaver" is next. When a mum takes her daughter to work, will either of them cope?! Alyson Hilbourne's short story is illustrated by Jim Dewar.
We go back to 1953 for our next story, "It's A Rich Man's World", by Alison Carter, and Minnie has her work cut out looking after wealthy Dominic Salter…With artwork by Ruth Blair.
There's a doppelganger on the loose, in Joanne Duncan's "Seeing Double". Illustration by Andre Leonard.
Spring And Summer Reading
Julie has to comb the neighbourhood to find her missing mail, in "Pass The Parcel", by Stefania Hartley…
…and we meet the Land Girls of World War Two in "On The Farm", by Alyson Hilbourne. Illustrated by Pat Gregory.
In Eirin Thompson's "Friends In The Family", Vicky's mum has passed on, leaving her dad on his own. Initially she wasn't sure how he'd cope, but now she's noticing items in the pantry that she didn't buy…with artwork by Tracy Fennell.
"Crazy In Love" by Kate Hogan is next, and one relationship is on a knife edge…
Susan has a stammer that prevents her joining in playground games, but new pupil Gino helps build her confidence. "The Little Things", by Lynda Franklin, is illustrated by Manon Gandiolle.
Great Value
Our next story is set on the streets of Palermo – "Break The Ice", by Stefania Hartley, is a summery story of two unlikely friends.
Lori reluctantly attends her friend's Regency Birthday Ball. Will romance be in the air? By H. Johnson-Mack, with artwork by Andre Leonard.
Wendy's husband has gone, so she turns his garage into a home gym, in Marie Penman's "Move It Or Lose It"…
…and a sleepover is causing anxiety in "A Problem Shared", by Eirin Thompson.
Our final story of this Special is Teresa Ashby's "Head Over Heels". Accident-prone Kirsty has loved Riley ever since she was a child, but does he feel the same way? Artwork by Martin Baines.
Enjoy!