Fiction Preview: Special 227
---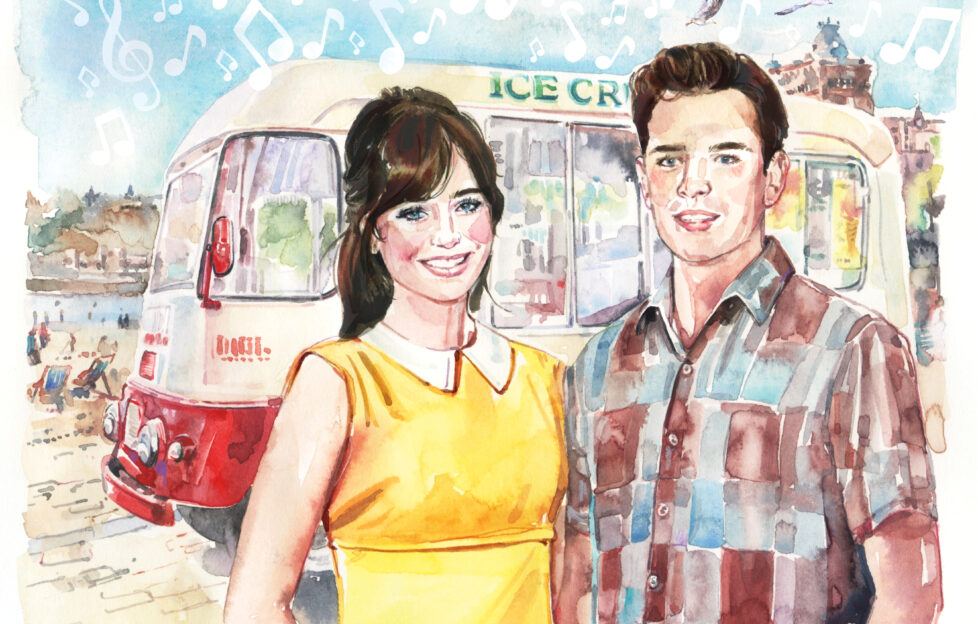 Artwork: Tracy Fennell
Let's look at the fiction in our latest Special, on sale June 15.
Twenty Brand-New Stories
Our opening story is "A Thread Of Hope", by Kitty-Lydia Dye. We're in 1578, and Ada is one of Norfolk's 'strangers', who has escaped persecution in the Low Countries. Beholden to her intimidating landlord, and pining for her erstwhile beau, what does the future hold? Artwork by Mandy Dixon.
In "Coming Up Roses", florist Laura hopes someone special might send her roses, for a change! By debut "Friend" author Lynne Carroll.
Jo Derrick's "On The Record" sees one gran reliving a happy summer from her youth. With artwork by Gerard Fay.
A bride-to-be can't decide who should walk her down the aisle, in Eirin Thompson's "By My Side".
Has John left it too late to tell Maggie how he really feels? Find out in Kate Worthington's "A Summer For Love", illustrated by Tracy Fennell (above).
Super Summer Reading
When a rough sleeper gives an estate agent unexpected help, it changes both their lives. "The Road Ahead" by Alyson Hilbourne, is illustrated by Sarah Holliday.
We're in WW2 next, and Louise works in Special Operations, where she assesses potential spies for their suitability. Alison Carter's "Sweet As Honey" is illustrated by Andre Leonard.
Widower, Stewart, fills his time with gardening. When Angel moves to the village, they don't hit it off straight away…"An Angel Next Door" is by Karen Houseman.
We're in the 1860s for our next story, and governess Helen has her work cut off with three girls to look after. Alison Carter's "Flowers On The Moor" has artwork from Helen Welsh.
Elaine needs a friend – and the lady next door seems to know it, in Eirin Thompson's "Someone To Count On". Artwork by Ruth Blair.
An Eight Page Long Read
Our eight-page long read mystery is next. In Kate Blackadder's "Growing Suspicions", a prominent member of the Brookfield In Bloom committee is about to be cut down in her prime…illustrations by Ruth Blair.
A well-loved dress is ready for a new lease of life, in Em Barnard's "Wear It Well"…
…while Eva and her Great-Aunt Harriet prepare to solve a jewellery theft, in Alyson Hilbourne's 1920s crime story, "Leave It To The Ladies". Artwork by Andre Leonard.
Bad weather threatens to spoil a party in Lynda Franklin's "It's My Party"…
…and in "Summertime Special" by debut author Claire Heathcote, Shirley reminisces about happy days as a dancer in the Sixties.
Feel-Good Fiction
Getting her house in order helps Sonia come to a decision about her marriage, in Alyson Hilbourne's "A Clean Getaway". Artwork from Ruth Blair.
A camping trip is in jeopardy, in Tess Niland Kimber's "The Great Indoors"…
…whilst in Eirin Thompson's "Picture Perfect", a photographer waits to see what will develop, on the romance front! Illustration by Pat Gregory.
We go back to the 1950s for our next story, Katie Ashmore's "Friends For Ever". Is it possible that a boy could spoil Gwen and Hilda's friendship?
There's "Relative Chaos" when Alice introduces boyfriend Sam to her unique family, in Alison Carter's short story…
…and in our final story of this Special, can estranged sisters reconnect? "When The Going Gets Tough", by Julie Goodall, is illustrated by Jim Dewar.