Features Sneak Peek: Special 227
---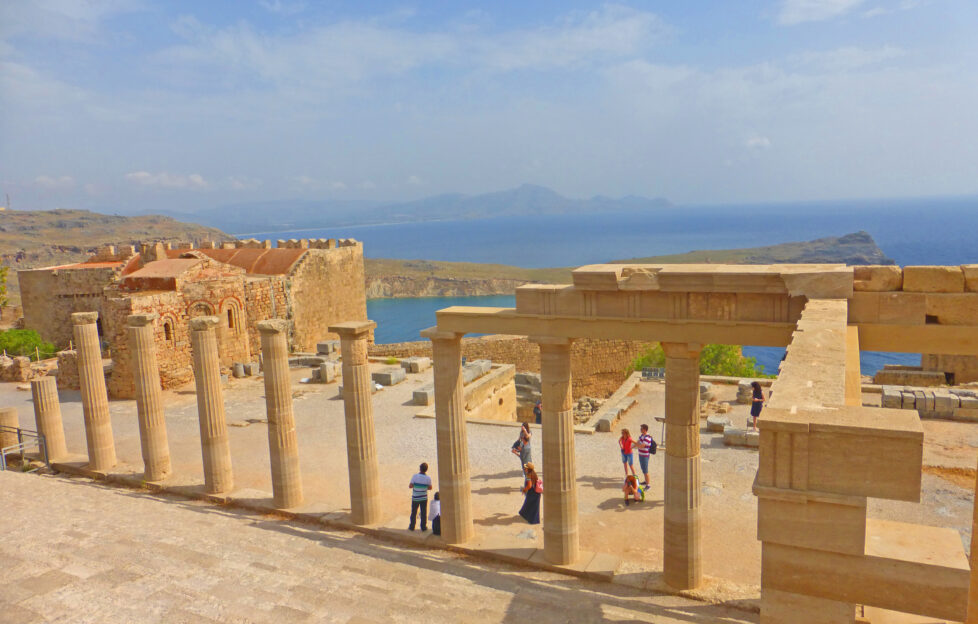 Photograph by Solange Hando.
We have a real treat in store with Special 227 now on sale.
Romantic Rhodes
Solange Hando is enchanted by the sweeping beaches and luminous coves of the popular Greek island Rhodes.
Join Solange as she takes in dazzling sunshine and sweeping bays festooned in golden sand and pebbles as white as snow. Claiming 300 days of sunshine a year, they call it the island of Helios, the god of the sun.
We'll browse around the New Market and be tempted by necklaces, sponges and shells. Later we'll stroll by Mandraki Harbour and see the tower of St Nicholas.
As we will discover, the area's Byzantine churches and mosques are well worth a visit. However, there is plenty more to see on this stunning island. Find out more in the magazine.
FARA
When Jane Nicholson saw images on TV of Romanian children living in squalid conditions, her life changed for ever. She was compelled to do something to help them.
She set out across north-east Romania with a group of volunteers to work in the institutions providing medical care, sanitisation and refurbishment.
The sights Jane saw led to her founding the charity FARA in 1991, and over the years they've worked tirelessly to alleviate the suffering of poor and disadvantaged children and families in Romania.
In Special 227, Yvonne on the Features Team finds out more.
Traditional Trades
When was the last time you saw a thatcher on a roof, a blacksmith hammering a chunk of hot metal into a bar for a gate, or a wheelwright making a carriage wheel?
Traditional heritage trades are fast disappearing – but the younger generation hasn't completely turned its back on artisan skills.
Janey Swanson meets three young people who are helping keep Britain's rich heritage of highly skilled traditional tradespeople and craft workers alive.
Scotland's Storybook Trail
Scotland has given the world and its children many favourite characters and heroes.
Peter Pan might be the boy who never grew old, but, sitting with catapult in hand, Oor Wullie is as young looking and mischievous today as when he first made his appearance in March, 1936 in "The Sunday Post". He's just as loved, too.
Whether you're a nostalgic granny or grandpa, or a youngster seeking adventure, Scotland's new "Storybook Trail" can transport us all into these characters' timeless worlds.
Elsewhere in Special 227, we have some recipes for super salads that are perfect for the summer. Plus we have a craft project to help kids keep everything tidy with a Leo the Lion case.
We hope you enjoy it. Let us know what you think.
---
Remember, you can subscribe to make sure you never miss another "Friend" Special.
In fact, we'll have them delivered straight to your door! Click here for more information.