Fiction Preview: Special 228
---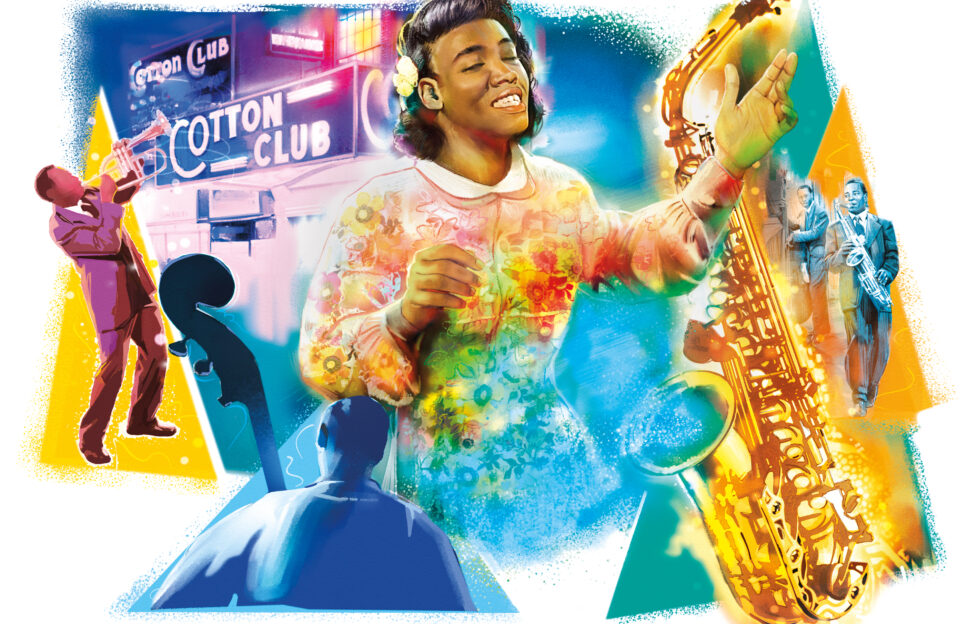 Artwork: Sailesh Thakrar
Our new Special is on sale this Wednesday, July 6.
Here's a preview of the short stories you'll find inside!
Twenty Short Stories
In our opening story, Joanie's daughter is coming over from Australia, and has a surprise in store. But it isn't quite what Joanie expected… "What A Surprise", by Suzanne Ross Jones, features artwork by Ruth Blair.
We go back to the 1930s for our next story – "Something In The Air". Adelaide wants to sing for a living, but will she get the chance? Jodi Beaver's short story is illustrated by Sailesh Thakrar.
Nancy feels she isn't cut out to be a step-grandparent. But when she's called on to look after the kids for ten days, needs must! "A Grand Week", by Jean Robinson, is illustrated by Sarah Holliday.
There's some selective hearing afoot, in Alyson Hilbourne's "Glad To Hear It"…
…and one woman discovers life still holds a lot of riches – if only you're prepared to get out and there and look for them. Sue Cook's "Unexpected Treasure" features artwork by Kirk Houston.
Chalk-And-Cheese Friends
Chalk-and-cheese friends are there for each other "Through Thick And Thin", in our next story, by Susan Blackburn. Artwork by Mandy Dixon.
Can a nostalgic camping trip help one couple find something they can agree on? "Quite Content", by Becca Robin, is illustrated by Martin Baines.
Mothers have to accept her children for who they are – despite any surprises they throw her way!  Eirin Thompson's "Unconditional Love" features artwork from Sarah Holliday.
A town is turned into a film set, in Moira Gee's "Caught On Camera". Artwork by Mandy Dixon…
…and one woman feels invisible, in Gabrielle Mullarkey's "Now You See Me". Illustrated by Kirk Houston.
A Heartfelt Farewell
There's a heartfelt farewell on the cards, in Hilary Spiers' "Before You Go"…
…and two friends are set on a different path, in Alison Wassell's "What's Your Type?". Illustrated by Ruth Blair.
Is restoring a classic car more trouble than it's worth? "Keep The Faith", by Jo Derrick, is illustrated by Mandy Dixon.
Ursula's  granddaughter's christening is coming up, and Ursula has a family name in mind. But Ursula is dead set against it – compromise will have to be the name of the game, in "Caught In The Middle", by Eirin Thompson.
We're in 1913 for our next story, Alison Carter's "Not The Right Fit" – where corsetiere, Margaret, feels constricted… in more ways than one!
Lots Of Light Summer Reading
Do bad things really happen in threes? As her daughter's wedding day approaches, one mum is a bundle of nerves. But "What Could Go Wrong"? Becca Robin's short story, set in 1962, is illustrated by Mandy Dixon.
Sixties Night at the village hall is going to be a blast from the past, in Val Melhop's "Can't Buy Me Love"…
…and one little girl is only a pest for good reasons, in Eirin Thompson's "The Parent Trap". Artwork by Manon Gandiolle.
Married life hasn't been plain sailing for Jade and Gary. Are they still "In This Together"? Carrie Hewlett's short story is illustrated by Ruth Blair.
Our final short story is Alison Carter's "Sweet Success".  Set in the late 1800s, it's the story of Madgalena, whose family sell cheap ice-cream, but who wants to offer her customers something grander. Artwork from Tracy Fennell.