Fiction Preview: Special 229
---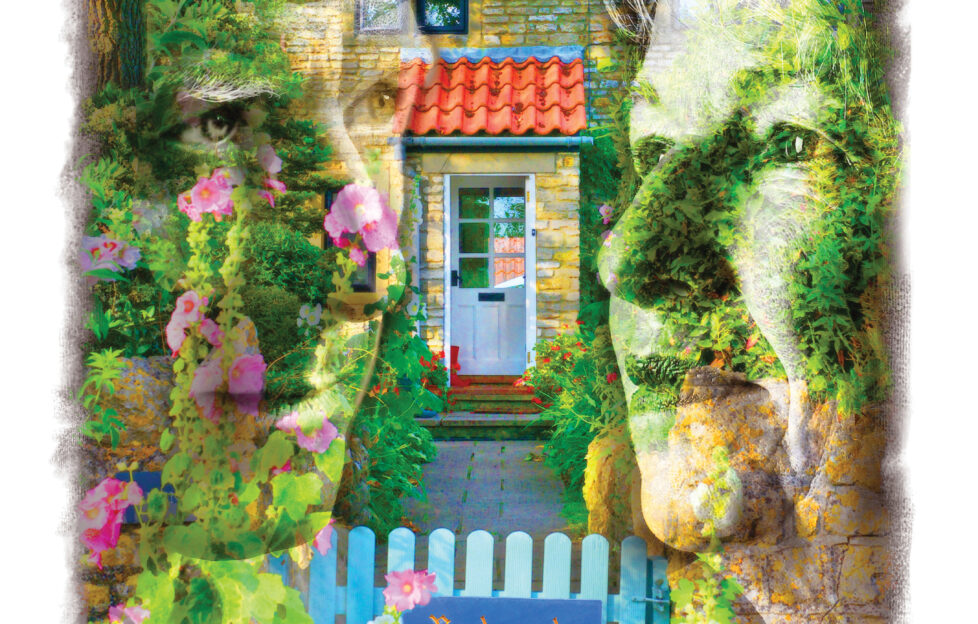 Artwork: Kirk Houston
Hello and welcome, to our preview of the stories in our new Special, on sale Wednesday, July 27.
Twenty Brand-New Stories For Summer
Our opening story is Teresa Ashby's "Guiding Light". Ethan's wife, Susan, had been the heart and soul of their B&B – but with her gone, he's given up on it… and on life. But unexpected guests are about to change all that…Illustration by Kirk Houston (above).
"Courage Runs Deep", by Natalie Kleinman, is next. It's WW2, and 15-year-old Jamie is ready to play his part. Artwork by Jim Dewar.
Cara is looking forward to a weekend away, but is her step-son intent on putting a spanner in the works? "Acting Out", by Gabrielle Mullarkey, is illustrated by Ruth Blair.
With just a week until her wedding, Leila's brother has yet to RSVP. Is he coming? Find out in Alison Carter's "The Last Guest".
An outlandish idea for a fundraiser comes up trumps in "Barking Mad", by Karen Houseman.
Summer In The 1970s
We're in the 1970s for our next story – "I'll Be There", by Kate Hogan. An unexpected email brings back memories of a long, hot summer working in a coastal hotel…Artwork by Ged Fay.
Mark is lucky to be alive, but he doesn't feel that way right now. "Feel The Heat", by Patsy Collins, is illustrated by Mandy Dixon.
Tansy has been jilted on her wedding day, and her sister is determined to help her start again. "Something New", by Pauline Bradbury, is illustrated by Manon Gandiolle.
The Lammas Fayre could prove a distraction for ne'er-do-wells in our Sister Ursula mediaeval mystery, "Beneath The Mask". Written by H. Johnson-Mack, with artwork by Jim Dewar.
Grace's widowed dad is a busy vicar. When Grace badgers him into booking a holiday, could things turn out even better than she'd hoped? "One Move Ahead", by Eirin Thompson, features artwork by Kirk Houston.
Our Eight Page Long Read
Our eight-page long read is next – "Bounty From The Sea", by Alyson Hilbourne, set in the 1770s. When a baby is found on the beach, will she be the answer to Ruth and Caleb's prayers? Artwork by Andre Leonard.
A Puzzling Bequest
There's a puzzling bequest in our next story, by debut author Suzan Lindsay Randle – "What's In The Box?"
Rosemary Gemmell's "An Unsuitable Suitor" is next. Set in 1571, it's the story of Maria, whose father has high hopes of marrying her off to a nobleman. But Maria's heart is set on another…Artwork by David Young.
Kathy's brother is hopeless with girls because he always puts his ancient car first. "Driven Crazy", by Susan Blackburn, features artwork by Gerard Fay.
We're in the 1930s for our next story – "Incognito" by H. Johnson-Mack. Rachel has no time for village gossip, but she has a secret of her own…
…whilst "Today's The Day" for retiree, Connie, in Marcia Linguard's short story set in the 1990s. Kirk Houston illustrates.
Two Debut Authors
Our second debut author of this Special is Lauren Rebbeck. In her short story "In Full Swing", Grace knows that dancing will never be her forte – she has two left feet! Illustration from Jim Dewar.
When Don Pericle's gardener slips a disc, is the garden in danger of "Running Wild"? Stefania Hartley's short story is illustrated by Helen Welsh.
Debs takes up running to help her health – and her love life! – in "Easier Said Than Done", by Carrie Hewlett.
In Eirin Thompson's "Parental Guidance", Ina's daughter has phoned to say she has good news to share. But is it the news Ina wants so desperately to hear? Artwork from Ruth Blair.
An experienced actor is dead. But was it murder? Find out in "Pier Pressure" by Alyson Hilbourne.