Features Sneak Peek: Special 231
---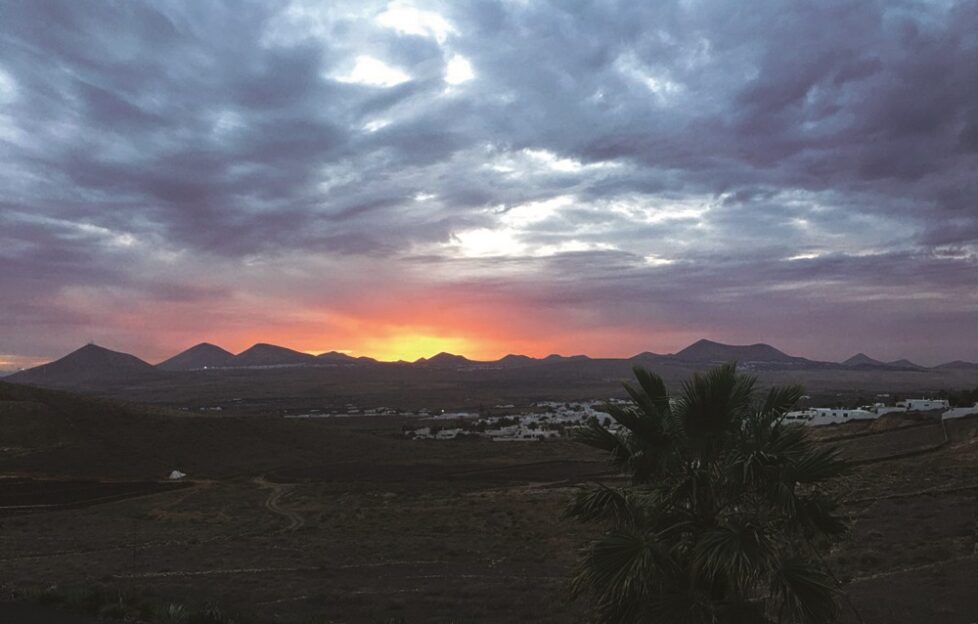 Photograph courtesy of Dianne Boardman.
We have a real treat in store with Special 231 now on sale.
Destination Lanzarote
Join Dianne Boardman on a trip to Lanzarote. Standing on the slope of an active volcano, with mud- coloured rocky mounds as far as the eye can see, the island is very like Mars. During our stay we'll enjoy a meal of barbecued chicken, cooked over a lava pit!
We'll be staying near the town of Teguise, voted one of the prettiest in Spain. On Sundays, the market on Lanzarote is held around its narrow mediaeval streets.
We'll also visit Rubicon, a family-run bodega that offers lunches and tastings. With its very smoky taste, the delicious wine tastes as though it has come straight out of the volcano.
Read more about Lanzarote in the magazine.
Made In Hackney
The UK's first fully vegan community cookery school and charity, Made In Hackney, opened its doors in 2012.
Since then, it's delivered more than 5,000 classes to over 20,000 people. Money raised goes back into the community classes that provide opportunities for people to learn about local food growing, cooking and composting, while deepening community connections.
In Special 231, Gilly Pickup learns more about the charity, which is helping to feed vulnerable people.
A Year Of Stories
Scotland knows a thing or two about stories. From telling tales about local myths and legends around the fire to producing renowned works of fact and fiction, the Scots have a rich storytelling history.
From Robert Burns to Alexander McCall Smith and Muriel Spark, there are many celebrated Scottish authors.
That's why 2022 has been officially declared the Year Of Stories by the country's tourist board, VisitScotland. We can't think of a better way of marking this occasion than picking up a good book, but which story should you choose?
Dawn Geddes shares her pick of Scotland's most celebrated books . . .
Skateboarding Mums
Skateboarding is often seen as an activity reserved for the young. That youthful image of the sport was only reinforced at last year's Olympic Games.
Millions watched in awe and admiration as Sky Brown performed the most amazing routines to win a bronze medal at the age of just thirteen. Her achievement made her Britain's youngest ever medal winner.
Now, a group of about 20 women have taken inspiration from Sky – and their own children – to prove that you are never too old to try something new.
The ladies, ages forty-five and above, are mastering their skateboarding skills in regular sessions. Bill Gibb finds out more.
Elsewhere in Special 231, we have a collection of delicious recipes for a toastie with a difference. Plus we have a crochet pattern to make a delicate dragonfly.
We hope you enjoy it. Let us know what you think.
---
Remember, you can subscribe to make sure you never miss another "Friend" Special.
In fact, we'll have them delivered straight to your door! Click here for more information.