Features Sneak Peek: Special 232
---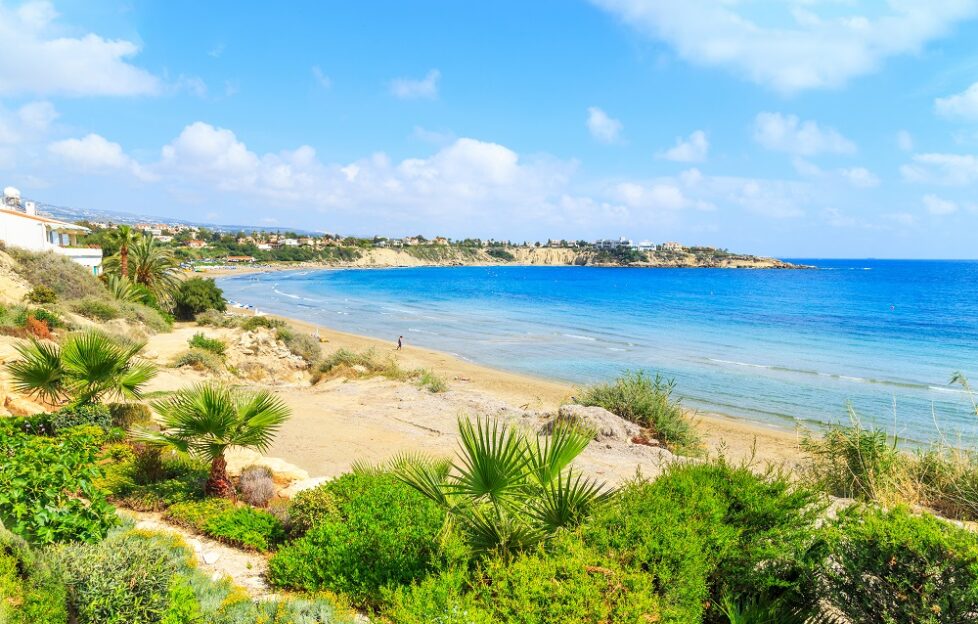 Photograph by Shutterstock.
We have a real treat in store with Special 232 now on sale.
Coastal Cyprus
Gilly Pickup is beguiled by the history and culture of the charming Mediterranean island of Cyprus.
Join Gilly as she wakes to a view of a vineyard studded with olive trees. With wild-thyme-scented air, abundant golden beaches, Byzantine monasteries and time-warp villages, Cyprus is somewhere you can be sure to find idyllic summers and short, mild winters.
Towards the end of the brief winter season, in late January and February, snow falls on the mountains, so if you felt so inclined you could go skiing and swim in the sea all on the same day!
Our holiday base will be Paphos, the country's ancient capital. Despite its susceptibility to foreign invasions throughout the centuries – and a devastating earthquake – it survived. To this day it retains a legendary charm. Read more about it in the magazine.
Geograph
Who knew there was an organisation that actually snapped and archived every part of Great Britain and Ireland? The Geograph project, founded in 2005, does exactly that.
More than 13,000 volunteer photographers have contributed seven million images since then.
Geograph's mission is to make available to the public, via an open source website, images of every kilometre grid square on the map in Britain and Ireland.
In Special 232, Ali Henderson meets the map maestros capturing every corner of the UK on film.
Highland Safaris
Polly Pullar lies awake in the small hours, listening to the calls of tawny owls and the magnificent, spine-tingling roars of red deer stags.
As the days grow shorter and autumn advances, the stags at nearby Highland Safaris are always the first to start.
Soon, the tentative early sounds of these rampant lads close by are answered by stags in the surrounding hills. For a few short weeks, particularly on windless days, primal vocalisations reverberate around the valley.
With autumn around the corner, Polly delights in the antics of majestic red deer with Donald Riddell of Highland Safaris.
From Babies With Love
Purchasing baby clothes for children and grandchildren is one of life's great pleasures.
But what if we could give to babies around the world who are less fortunate at the same time?
That's the experience that UK social enterprise From Babies With Love offers its customers.
Every penny of profit from its ethically sourced designs goes to orphaned and abandoned children around the world.
Dawn Geddes chats to founder Cecilia Crossley to find out more.
Elsewhere in Special 232, we have a collection of delicious recipes from the Hebridean Baker, Coinneach Macleod. Plus we have a knitting pattern to make a textured jacket.
We hope you enjoy it. Let us know what you think.
---
Remember, you can subscribe to make sure you never miss another "Friend" Special.
In fact, we'll have them delivered straight to your door! Click here for more information.