Fiction Preview: Special 233
---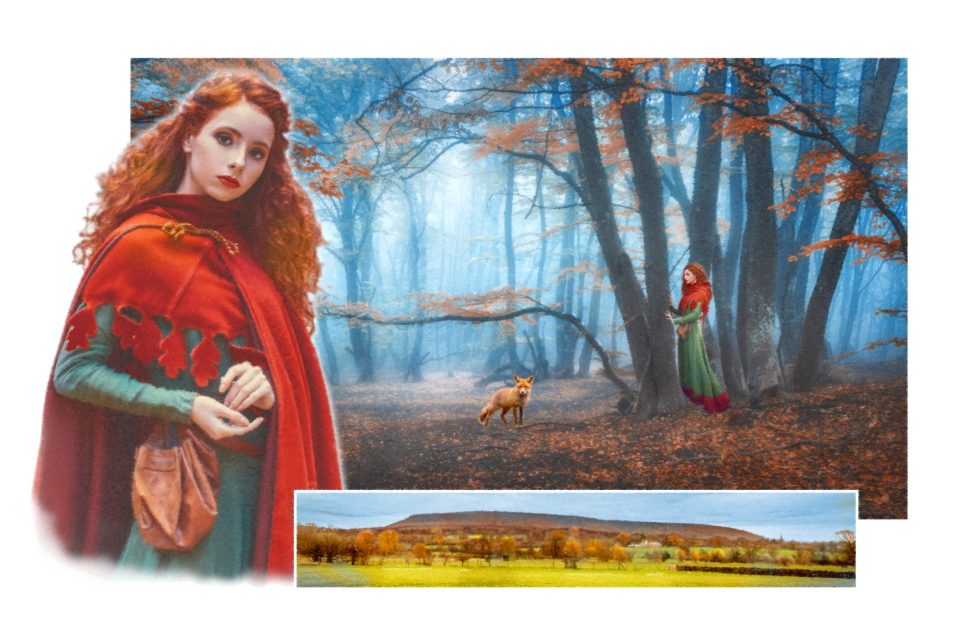 Artwork: Mandy Dixon
Hello and welcome to the preview of the fiction in our latest Special, 233 – available October 19.
Let's look at the fiction inside!
Lots Of Autumn Reading
Our opening story is Katie Ashmore's "The Final Ingredient", where a patisserie is under threat from a new competitor, across the way. If only Celine's beloved grandmother was still here – she'd know what to do. Artwork by Sailesh Thakrar.
There's treasure in one old lady's house, and someone thinks it's his for the taking. But all is not as it seems, in our lighthearted spooky tale, "The Cupboard". By Debut Author, Pat Foskett.
Surprises are in store on a tiny Norwegian island, in Anna Hamblin's "A Golden Opportunity". Illustrated by Kirk Houston.
"All In The Eyes", by Susan Wright, is our next story – and one man is certain he's seen Valerie before. But where?
There's something strange going on in the neighbourhood, in "One Stormy Night", by Louise McIvor. Set in the 1990s, it features artwork by Pat Gregory.
Two Debut Authors
We go back to the 1970s for our next story, "Be Sensible", by Joanne Duncan. When Isobel's sister announces that she's moving in with her boyfriend, her parents are not happy…what will the neighbours think? Artwork from Andre Leonard.
"The Valley Of The Kings", by Alison Carter, takes us back to 1922, and the exciting discovery of Tutankhamun's tomb. With artwork by Pat Gregory.
"Into The Sunset" by Patsy Goodsir, is our next story, and for one woman, a favourite bench is where she feels at peace.
We go "Beneath Pendle Hill" for our next story, set in 1612, and when one young woman spies a thief with stolen goods, he threatens to reveal that she's a witch! David Balmer's exciting short story is illustrated by Mandy Dixon (above).
Iona was brought up in Scotland, but Portugal is where she feels she belongs. "There's No Place Like Home", by Jacqui Cooper, is illustrated by Philip Crabb.
Our Eight-Page Long Read
Our eight-page Long Read is next – "An Artist's Eye", by Alison Carter. Julieta's mother is a master forger, but is her luck about to run out? Artwork by Sailesh Thakrar.
Twenty Brand-New Stories
Kate regrets padlocking a love heart onto the bridge, now that she and her partner are no longer together. But is her heart locked for ever? "Locked In Love" is by Sharon Haston.
There's been a "Murder At The Zoo", in our next story, but one intrepid group of friends are determined to solve the case…by Katie Ashmore, with artwork from Ruth Blair.
Schoolgirl Bea is learning about heraldry and needs to come up with a coat of arms in our next story,  "Deal With It",  by Eirin Thompson. Illustration by Ruth Blair.
We welcome our second debut author of this Special, next – Helen Yuretich. One heartbroken young horsewoman has vowed never to fall in love. But life has a funny way of not quite working out as planned, in "Back In The Saddle".
A piano teacher helps one young student and his dad process their grief in "All That Jazz", by Linda Lewis. Artwork from Philip Crabb.
Happy Hallowe'en!
Jane worries that she'll be unable to bond with her granddaughter, in Pamela Ormondroyd's "A Stranger No More". Illustrated by Martin Baines.
Perfect neighbour David is almost too good to be true, but Lizzie's walking on eggshells around him! "Make Some Noise", by Joanne Duncan, features artwork from Mandy Murray.
A lost jacket leads to a crime being solved, in "Lost And Found", by Alyson Hilbourne. Artwork from Pat Gregory.
Andrea isn't keen on her friend's fiancé, in Sara Partington's "Capture The Moment". Could first impressions have been misleading? Artwork from Mandy Murray.
Our final story of this Special is the moving "Out In The Open". All is not well in Danny's world, but after losing one job, another might be just what's needed. By Alison Carter.