Fiction Preview: Special 238
---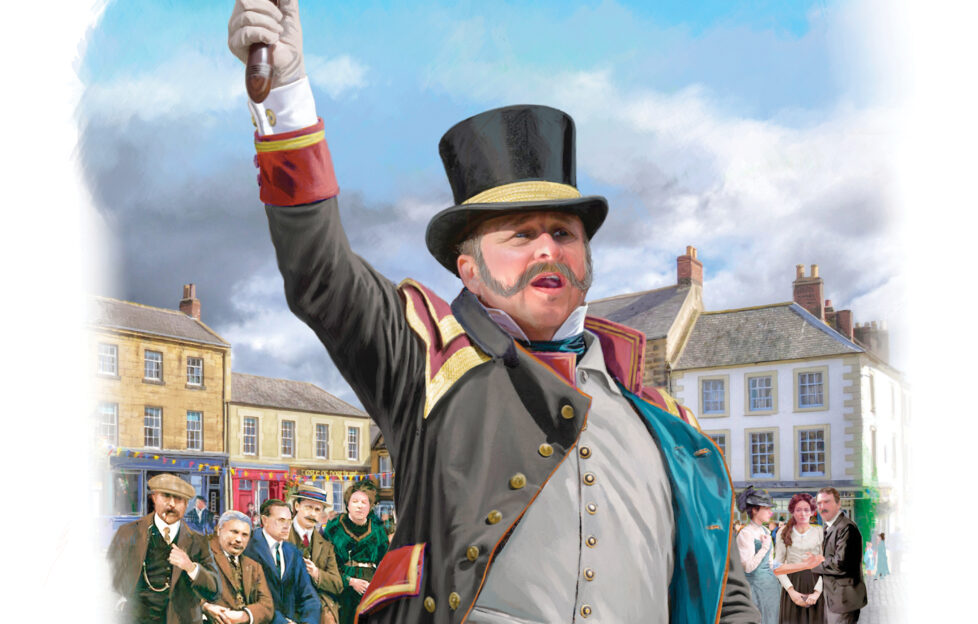 Artwork: Andre Leonard
Welcome to the fiction in Special number 238, on sale Wednesday, February 7.
Twenty Brand-New Stories
We're in 1684 for our first story – "At The Frost Fair", by Becca Robin. Kitty loves Noah, but her Puritan uncle may thwart their plans. Artwork, David Young.
There is "No Shortage Of Smiles", in our next story by Moira Smyth…
…while in "Hold Your Horses", by Teresa Ashby, Sophie has discovered that her sweetheart, Fin had plans that didn't include her. But she knows she can rely on Destiny… illustrated by Martin Baines.
Celebrating an anniversary "Across The Miles" isn't always easy. By Nicola Martin.
The number seven bus brings two people together in our story set in the 1960s, "Don't Miss The Bus", by Mary Barr. Artwork from Ruth Blair.
Late Winter Reading
We're in the 1830s for our next story, "A Brush With Romance", by H. Johnson-Mack. Cordelia will do anything to ensure her father's painting commission goes to plan….artwork from Helen Welsh.
Three friends cut out luxuries for a month, to help a dog shelter. But it's not as easy as they first think! "A Melting Moment", by Gwen Rollinson, is illustrated by Ruth Blair.
Helen reflects on family memories at 'their' beach, in "Ocean Blues", by Marie Penman. Illustration, Manon Gandiolle.
Performing at court is a huge honour, but Cecilia's heart lies elsewhere."The Queen's Singer", by Alison Carter, is set in 1630 and illustrated by Andre Leonard.
Anthea is confident that she's the best chef in the family – until Sylvia's recipe gives her a run for her money. "Cooking Up A Storm", by Eirin Thompson, has artwork from Martin Baines.
Written In The Stars
Will Luigi notice the hints Arianna is leaving, in their magazine's horoscopes? "Written In The Stars", by Stefania Hartley, is illustrated by Kirk Houston.
Will a stranger on a train turn out to be the man of Janey's dreams? "Specs Appeal", by Tess Niland Kimber, features artwork by Helen Welsh.
Maggie is determined to do all she can for the war effort, in "On The Beaches", by Alyson Hilbourne. Artwork, David Young.
Gran's traffic-light cake isn't the only thing that can bring the family together, in "Only Connect", by Gabrielle Mullarkey.
Thirty-eight town criers have assembled, but only one of them can receive first prize. Set in 1912, "Crying Out Loud", by Sara Partington, is illustrated by Andre Leonard.
An Italian Winter
Luca is torn between his childhood sweetheart and his latest flame. When Luca is snowed in, his Nonno points him in the right direction. "An Italian Winter", by Katie Ashmore, features artwork by Manon Gandiolle.
As a teacher, Charlotte knows that things aren't always quite how they appear on the surface. "The Bigger Picture", by Mary Hudson, has artwork from Sarah Holliday.
Meetu just wants to fit into school life, but her mum's food seems to be a stumbling block. Set in 1975, "The Spice Of Life", is by Alison Carter, and illustrated by Mandy Dixon.
When there's a spate of thefts in a quiet Australian village, one mum decides to investigate. "Playing Private Eye", by Liz Filleul, is illustrated by Philip Crabb.
Clare finds a vintage veil in her attic, but not everyone is happy with the find. "The House On Victoria Street", by Alyson Hilbourne, is illustrated by Kirk Houston.