Fiction Preview: Special 239
---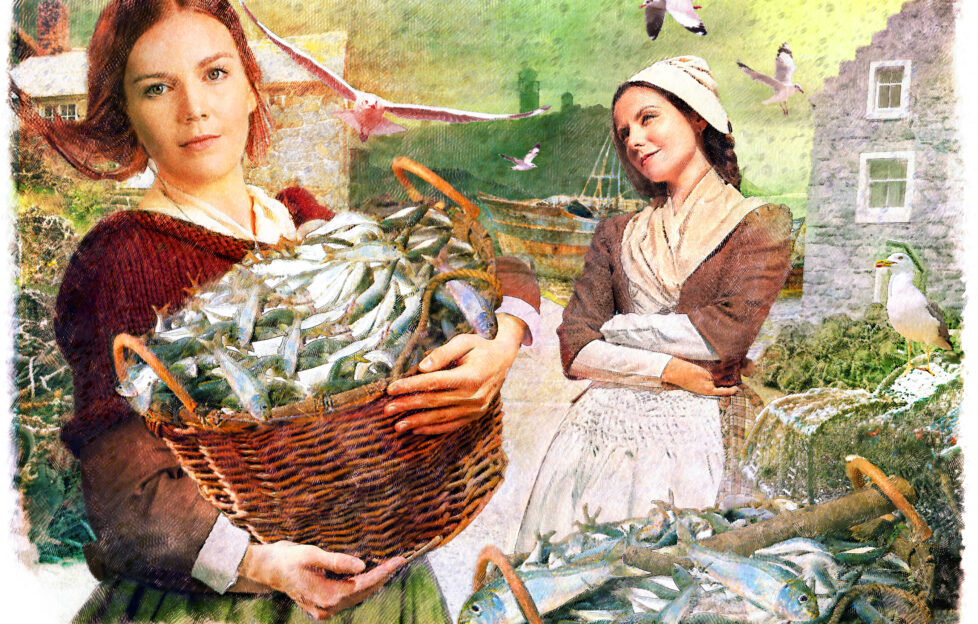 Artwork: Jim Dewar
Hello, and a warm welcome to our look at the fiction in our latest Special, 239 – available Wednesday, March 1st.
Twenty Brand-New Stories
Our opening story is "Made To Last", by Gabrielle Mullarkey. Happily-married Alice sees a face from the past, and it makes her reflect on the present…Artwork, Jim Dewar.
When tragedy strikes, Debbie is left to bring up three children alone. The children show life can still be "Blooming Wonderful", when it's full of love. By Eirin Thompson.
Felicity is on first-name terms with Kevin in the DIY store, after buying up so many tester pots – and then her interior-designer aunt springs a surprise visit! "Colour Me Happy", by Gwen Rollinson, is illustrated by Sarah Holliday.
A little car is a pride and joy, in "A Classic Act", by Alyson Hilbourne.
A new hobby could bring happiness to others, in "A Comfort Blanket", by Kate Morgan. Artwork, Manon Gandiolle.
Modern And Historical Stories
We go back to 1850 for our next story, and Hetty is determined to secure a brighter future for her sisters. "The Fisherman's Daughters", by Lydia Bailey, is illustrated by Jim Dewar (above).
Helen returns home from holiday to find that noisy new neighbours have moved in next door. "Friends Behaving Badly", by Jennifer Gregory, is illustrated by Martin Baines.
Beth is gifted an evening study course, but it's well out of her comfort zone. "Stay The Course", by Greer Glover, is illustrated by Tracy Fennell.
Jennifer's promising career didn't pan out as planned, but she finds that dreams can be adjusted… "Picking Up The Threads", by Holly Crawford, is illustrated by Helen Welsh.
We're in 1984 for our next story, and Cass will do whatever it takes to become a sports reporter! "Worth Writing For", by Liz Filleul, is illustrated by Ruth Blair.
Our Eight-Page Mini Mag
Our eight-page long read mini mag is next – Alison Carter's "Below The Spanish Steps". Guilia works in a tearoom in WW2 Rome, where black-market murders are afoot…artwork, Kirk Houston.
Newly-Weds And Neighbours
A friend visits newly-weds and can't believe how much they bicker, in "A Sweet Compromise", by Jenny Worstall.
A kite festival means some creativity is called for, in "Taking Flight", by Gwen Rollinson. Artwork, Gerard Fay.
Kate and Tom are happy in their new home – until Kate hears a voice next door, and realises she knows her new neighbours. "Make A Splash", by Alison Wassell, is illustrated by Kirk Houston.
Hannah volunteers at a dog shelter, where her true feelings come to light. "Puppy Love" is written by H. Johnson-Mack
Anna is annoyed by a loud guy in the quite carriage, in "Quiet, Please!" by Eirin Thompson. But all is not as it seems!
Friends And Families
A burst pipe in the street brings unexpected positives, in Ewan Smith's "A Glorious Feeling". Artwork, Manon Gandiolle.
Juliet's proactive mother-in-law comes to visit. Will it pass without incident? "Mother Knows Best", by Alison Carter, is illustrated by Manon Gandiolle.
Lauren is having difficulty bonding with her partner's daughter, in "A Touch Of Gold". Can a rescue dog named Charlie come to the rescue? By Barbara Dynes. Artwork, Manon Gandiolle.
Caroline's floral displays brighten the church, but will they meet with ruler-of-the-rota, Isabel's approval? "Say It With Flowers" is by Deborah Tomlin.
Hannah and Noah both work for demanding airport bosses. Will they ever lighten up? "Flights Of Fancy", by Alison Carter, is illustrated by Martin Baines.