Fiction Preview: Special 241
---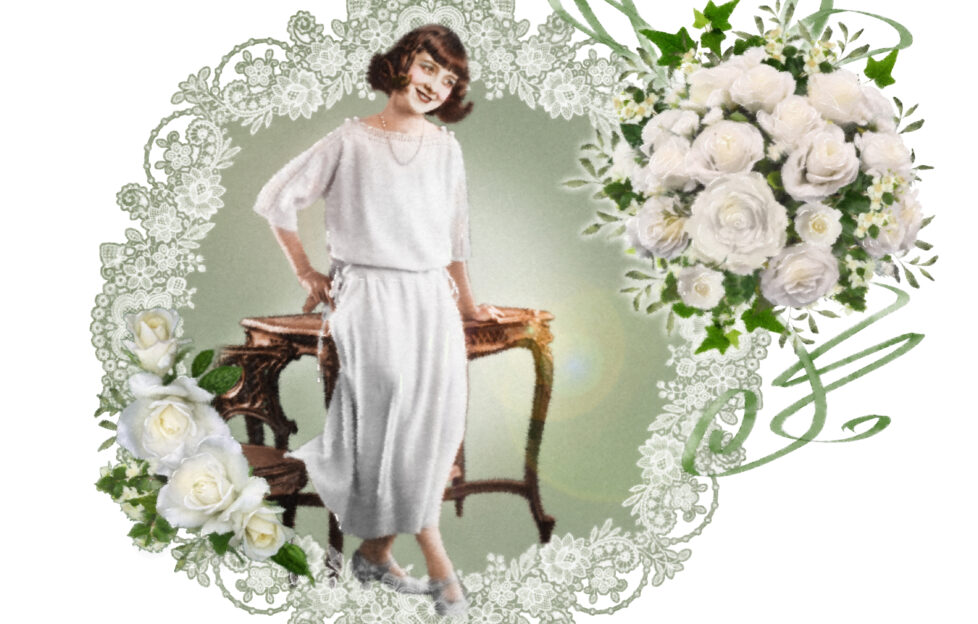 Artwork: Mandy Dixon
Welcome! This week we're looking at the fiction waiting to be read in our latest Special- 241.
It's on sale Wednesday, April 12.
Twenty Brand-New Stories
Our opening story is David Balmer's "The Mystery Of Faraway Lighthouse". Jamie's imagination is lit up when his gran tells him the legend of the haunted lighthouse…with artwork from Mandy Dixon.
"Digging Up Problems", by Meg Stokes, is next – and one naughty spaniel's antics leads to a new friendship, and maybe more. Artwork by Manon Gandiolle.
Train enthusiast Juliet's relationship with Dougal is gathering steam. But is it at risk of going off the rails? "Action Stations!" by Julia Douglas is illustrated by Jim Dewar.
One little lad no longer needs his swimming armbands – but he doesn't want to take them off. "Sink Or Swim" is by Jean Robinson.
Natasha has a crush on Jonathan, but there's just one problem. He doesn't like dogs, and Natasha's dog is the love of her life! "If Truth Be Told" is by Jan Snook.
Super Spring Reading
When Dr. Daphne Dollimore overhears a suspicious conversation, she can't help but get involved! "Dr Dollimore Investigates", by Joanne Duncan, features artwork by Kirk Houston.
We're in 1923 for our next story – "Blooming Lovely", by Alison Carter, where an aspiring florist hopes to catch a glimpse of Elizabeth Bowes-Lyon's bridal bouquet. Artwork, Mandy Dixon (above).
Adrian has held a candle for his best friend Dean's sister since they were little. Now Dean's getting married , will Adrian finally get to see her again? "Ties That Bind", by Penelope Alexander, is illustrated by Kirk Houston.
It's 1945 and Bea can't wait to marry her sweetheart – but there's someone else she has to marry first… "Someone Borrowed" by Alison Carter, is illustrated by Pat Gregory.
We got back to 1752 for our next story, set "On St Mark's Eve". Heartbroken Willow discovers deception and mystery right under her nose – and she must warn the haughty Patricia…by Kitty-Lydia Dye, it features artwork from Sailesh Thakrar.
Our Eight-Page Long Read
Vicar, Bree, is finding her feet in her new parish. But is she welcomed by everyone? Find out in our eight-page crime thriller, "Before A Fall" by Gabrielle Mullarkey. Artwork, Ruth Blair.
April Showers
When Sophie finds a child's toy at the pedestrian crossing, she calls the phone number on its tag, belonging to handsome single dad, Arthur. "April Showers" is by Eirin Thompson.
Widowed Ella's children are scaring away potential suitors, in "Brewing Up A Plan", by Teresa Ashby. Artwork, Martin Baines.
One young girl in the 1970s need to convince her dad photography is a suitable job. "Snap Happy", by Mary Hudson, is illustrated by Kirk Houston.
Unexpected changes lead to surprising possibilities, in "New Directions", by Jennie Gardner…
…and a plan for a bit of decorating turns out to be "A Stroke Of Genius", in Audrey Mary Brooks' short story. Artwork, Sarah Holliday.
Stories For Every Reader
The clock has been there for every important event in Belle's family, and today is no exception. "Time After Time", by Alyson Hilbourne, is illustrated by Andre Leonard.
Crafting enthusiast, Amy, visits a yarn festival with her friend Harry, in "What A Yarn", by Cole Todd…
Lana pretends to go on a date just to please her nearest and dearest in "Go With The Flow", by Mary Hudson. Illustrated by Ruth Blair.
When it comes to he and his wife's courtship, has Joe told his family the whole truth, and nothing but the truth?! "Call Me Maybe", by Gabrielle Mullarkey, is illustrated by Kirk Houston.
When an incident at work means a colleague must share her office, it changes Rachel's life for the better. Our final story of this issue, "The Unwanted Guest", is written by Teresa Ashby, and illustrated by Pat Gregory.