May The Best Team Win – Episode 31
---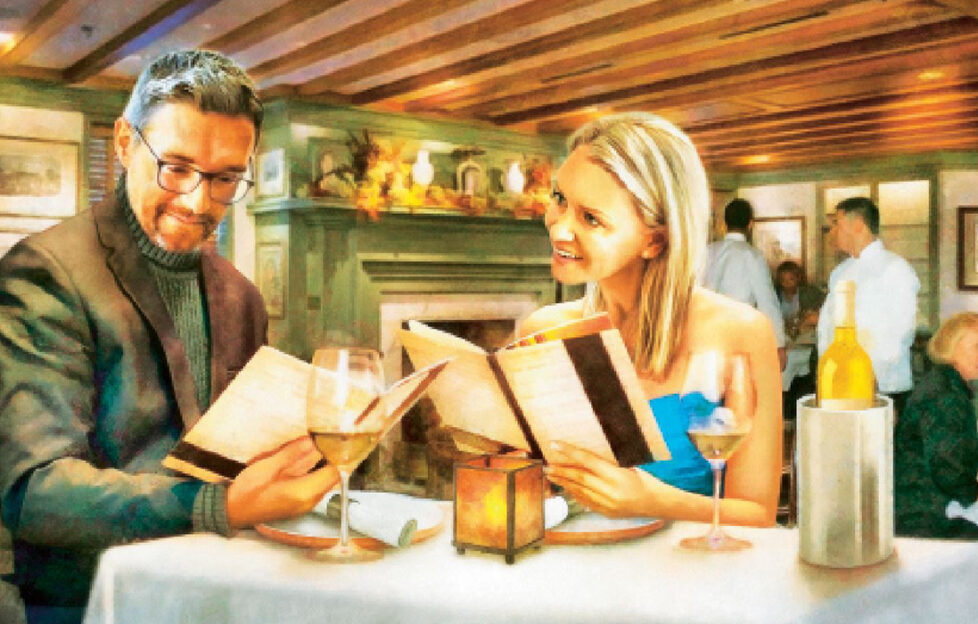 Illustration: Gerard Fay
"What's the matter with you, then?"
Neil looked up to see Ewan. This was bad timing.
"Need me to help out with anything?" Ewan asked.
Neil felt Rachel's hands tighten on his.
"No, thanks, Ewan. We're just talking about Mark."
"Oh." Ewan took a step nearer. "I could sort him out," he offered, puffing out his chest. "Always happy to help, sweetheart."
"No, thank you." Rachel's face crumpled.
Ewan looked stunned and Neil almost felt sorry for him as he took Rachel in his arms, and the other man turned away.
It was clear Ewan regretted losing her.
Neil didn't dwell on that for long. He had more important things to think about. He kissed the top of Rachel's head.
"It will be all right, my darling," he said. "We'll sort everything out."
Rachel pulled back and smiled through her tears.
"Thank you, Neil. I don't know why I'm being so silly.
"I'm not even that attached to the house, but it's the only home Sophie's ever known. I'd like to keep it until she moves out."
"Why is he so keen to sell?"
Rachel blew her nose.
"He's leaving that woman at last."
Mark had moved in with another woman when he'd left Rachel.
"He's been having another affair. She's pregnant and he wants to marry her."
Neil swallowed. It was a lot to take in. He shook his head.
"How's Sophie?"
"Hurt, angry, but she's hardly seen her father for years. She's most upset about the house."
Neil looked thoughtful.
"How about you explain to him – via a solicitor – that you'll have to deduct the maintenance he owes you from his half of the sale – unless he waits until Sophie goes to university?"
A smile spread across Rachel's face.
"That's brilliant!"
"If that doesn't work, I have money that I could lend you to buy him out."
For a moment, Rachel stared at him, speechless, then she leaned forward and kissed him on the lips.
---
"Don't worry – you'll be brilliant, Mum."
Rachel grinned at her daughter and pushed open the door of the Flying Duck.
It was finals night. The place was heaving and the excitement tangible.
The pub looked magnificent. Maeve and Brad had pulled out all the stops.
Plants and flowers were arranged in every corner and banners bearing the names of the competing teams were looped from the rafters.
"Rachel, Sophie, you're here!"
Dawn, Graham and Neil were waiting for them. Rachel smiled. She could hardly wait to begin.
"Good luck, everyone." Priscilla spoke graciously to her opponents, confidence oozing from every pore.
"Good luck, Priscilla, Ewan, Cam, Ali." Neil nodded at the Master Minds and took Rachel's hand.
"Would you like a Prosecco?" he asked, kissing her cheek.
Rachel nodded and watched as he made his way to the bar. She felt light-headed and it wasn't just due to the quiz.
"Things seem to be going well between you two." Dawn and Graham were watching her, big grins on their faces.
"Yes, thank you." She blushed.
"Well, we're thrilled," Dawn told her.
"And relieved for Neil," Graham added, laughing. "You know he's had a soft spot for you for years."
Rachel was beginning to realise that. Graham wasn't the first to mention it. How had she never noticed?
"Welcome to the fabulous Quiz Quartet Final." Brad turned on the microphone.
"It's extra special this year, since the finalists are two of our very own teams from the Flying Duck – the Master Minds and the Smarty Pints!"
There were loud cheers.
"It's time for the quiz to commence. So please take your seats."
To be continued…